No. . .You Can't Make a Claim
No. . .We Don't Cover That Kind of Injury
No. . .That's Not What We Do:
It's Too Expensive
That's Not Normal
It's Not Our Fault
You'll get better
That's Not What OUR Doctor Says
You Don't Need that Surgery
That Treatment is Too Much
I just don't get it when an employer or an insurance company takes advantage of someone when they're already down, when they're literally hurt, physically under the weather, and when they're at a disadvantage – Kevin Jones 
It's hard not to take it personally.  In North Carolina we set up a system Workplace Injuries based on fairness and justice.
What is "Justice?"

Are there special Work Comp Laws in North Carolina?
If you are hurt at work, there are laws established to make sure fault or responsibility is taken out of the equation.
Put simply, it doesn't much matter how someone got hurt or who caused the injury.
Even if the Employee hurt themselves by accident, contributory negligence really isn't supposed to be an issue.
The whole point of the process is that Workers get their lost wages and medical bills paid.
Employees file a Claim, instead of a Lawsuit.
In exchange, the Employer is not subject to defending standard lawsuits or litigation or special damages for negligence.
If an employee is permanently injured, there are supposed to be reasonable accommodations put in place to let them get better, to do their job, and to get back to where they were before getting hurt.
It is meant to methodical, based on common sense, and most importantly, fair.
The idea that someone would purposely get hurt, physically injured, to go through extreme pain, to risk financial ruin and the inability to take care of their family, all to get a financial payday, is ridiculous.  Indeed, it's just flat-out insulting – Kevin Jones 
If an employee is permanently injured or unable to work or loses a limb, there is supposed to be some sort of financial remuneration so they can take care of their family, pay their bills, and basically continue on with life as best they can after an accident.
And most importantly, if something happens in the workplace in North Carolina, the Employer is supposed to take on the financial burden of caring for the employee. . .not taxpayers.
Unfortunately, all too often that just does not happen.
Justice is not immediately served.
Some employers and insurance companies seek to shirk their duties and responsibilities.
They look to assign blame, when the whole point of the system is to avoid that very thing.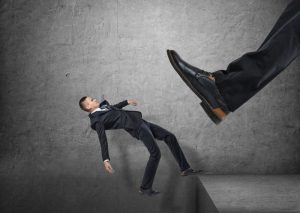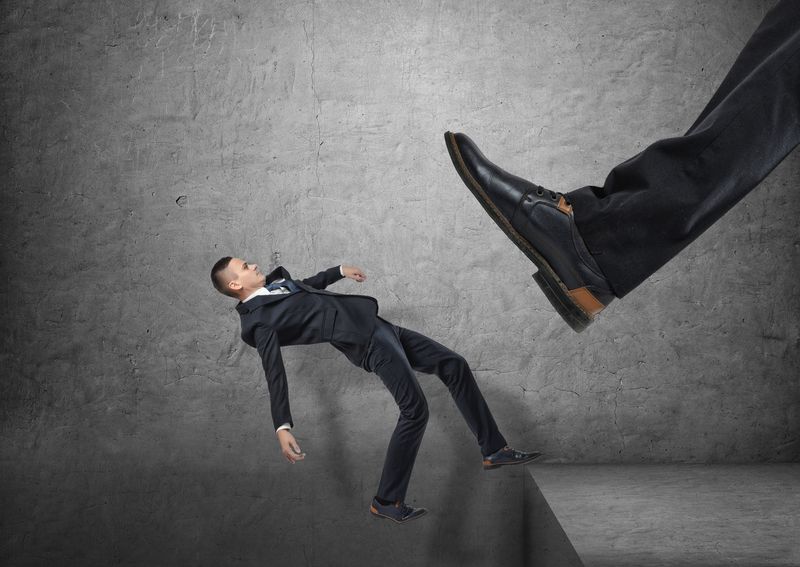 They add insult to injury, refusing to pay medical bills or disallow necessary surgeries, treatments, and what is recommend by doctors.
At every instance they stall, they cut people off financially, they deny coverage, they cause hardship, anxiety, and worry for the future, all for one purpose:  to save money.
That is not justice.  That is worship of the mighty dollar by corporate interests.
What is our job as Work Comp Lawyers?
First and foremost, we want to explain what is a pretty complicated legal process.
We seek to reassure people hurt in the workplace.
We want to help you or your loved-one get better.
And more often than we should have to, we need to clear up any misstatements of law, facts, and the Workers' Compensation system made by people in power.
We seek justice and to do what is right.
We take on powerful interests.  We remind employers and insurance companies of their duties.
And when necessary, we litigate matters through the normal channels of the Workers' Compensation in North Carolina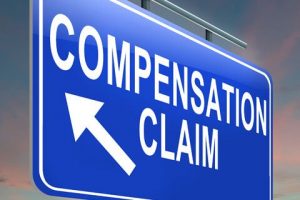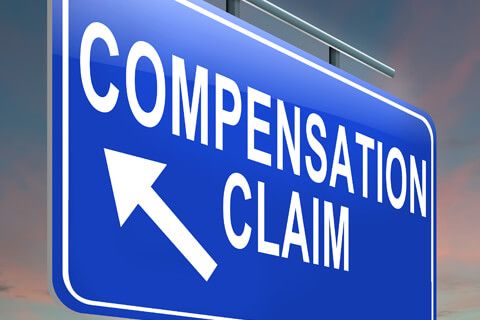 Do you file lawsuits for Work Comp Injuries?
The answer is, "Not Really."
There are certain exceptions, especially when issues of extreme, gross negligence or intentional acts take place; but, in most instances, Work Comp Claims are handled through the Industrial Commission and Hearing Officers.
That is not to say it is easier than regular law cases like Car Wrecks or Negligence Claims.
There are important forms, and deadlines, unique to Work Comp Law in North Carolina.
As stated, it is intended to streamline the process, making it arguably easier to settle claims.
In application, as Lawyers who help Employees hurt at work, it seems sometimes as if we are challenged on every point.
A good part of what we do is prepare documentation, to argue the law, and to challenge incorrect or poor decisions made by Employers and their Insurance Companies.
How much does it cost to hire a Workers Compensation Attorney?
That's a great question.  Many people are afraid to call a lawyer, thinking it will cost a bunch of money.
At the Dodge Jones Injury Law Firm, we don't work that way.
Legal Fees are earned based on successes in obtaining a Settlement, Verdict, or Judgment.
We are compensated under a structure called Contingency Fees.
Legal Fees are earned, contingent on a recovery.  That means we only get paid legal fees if we are able to recover some sort of financial compensation.
Work Comp Lawyers get a percentage of the recovery.
It is important to understand there are sometimes costs associated with litigation or presenting a claim.
We call those "costs."
We seek to recover the costs of litigation, when we are lawfully able.
And while we may advance certain costs, the Client is ultimately responsible for the costs of bringing a claim.
Again, that is very similar to other types of cases we handle for people such as Car Accidents, Semi-Truck Wrecks, Catastrophic Injuries, and Wrongful Death Claims involving motor vehicle collisions.
If you have specific questions about our fee structures, please give us a call.
We put our agreements in writing.  We want you to understand everything about your case, including what and how lawyers are paid legal fees.
What is the first step in retaining a Comp Lawyer?
You're doing just that.
You are researching lawyers on-line.
The next step is normally picking up the phone and giving us a call.
You can also send an email.
Don't worry, everything you tell us is confidential.
We don't charge for consultations.
We won't pressure you.
You are not committing to anything.
Any legal fees associated with representation and retaining our firm would be set forth in a contract.
We want you to understand how we work, what we do, and how we earn our fee.
Is an Office Visit Required?
No.
We have five offices in Eastern North Carolina.  We can meet with you in Greenville, Jacksonville, Morehead City, New Bern, and Beaufort.
But, we represent injured people, people who are hurt.  We understand not everyone is well enough to even make the drive to the office.
In fact, some people are so hurt that they are bedridden, in the hospital, or forced to reside in a special care facility.
That's why we will come to you.  We want to meet you at your point of need.
Our goal is to make the process of meeting with us, and hopefully retaining our legal services, easy as possible.
We want you to focus on your injuries and getting well.
We want to provide peace of mind, answering your questions, and hopefully allaying your fears.
If you're being messed-around-with by your Employer or Insurance Carrier, the last thing we want to do is make that situation any worse.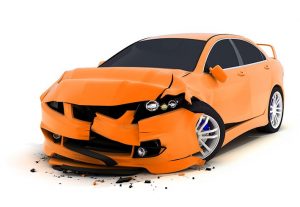 What happens if I was driving a Company Vehicle when I was hurt?
Fortunately, we can help you there too.
We help Injured People, whether it takes place at the Workplace or on the road.
Those laws and legal issues tend to be a bit more complicated.
As attorneys we would want to figure out:
Were you on company business or time?
Were you on an errand for your Employer?
Had you diverted from company business at the time of the accident?
Who was at fault in the wreck?
Was someone else involved?
Who else was in the vehicle?
How many other vehicles were involved in the accident?
What levels or insurance policies of coverage are available?
Is there more than one type of claim of available?
Do NC Workers' Comp Laws supersede or otherwise replace traditional legal options in Court?
 How are legal fees set for traditional Car Wreck cases?
At Dodge Jones, we also handle traditional accident cases on a Contingent Fee basis.
We earn legal fees when, and if, we are able to obtain a Settlement, Judgment, or Verdict.
That may involve making a Claim for damages with the Insurance Carrier.
It also could require the filing of a lawsuit, discovery, depositions, and ultimately a Jury Trial.
We will explain your legal options, how the system works, and what needs to be done to prepare a demand package, collect medical and financial records.
Kevin Jones – NC Work Comp Lawyer
We understand you probably have more questions.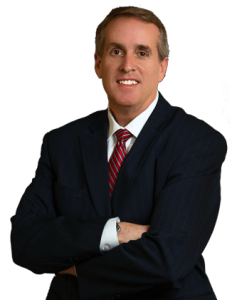 Kevin Jones, Attorney at Law
If you have questions, it makes sense to call and speak with Kevin Jones.
Kevin is a partner at the Dodge Jones Injury Law Firm.
He's been practicing law in Eastern North Carolina since 1992 and has a substantial amount of experience helping people.
Kevin is a Board Certified Workers' Compensation Attorney.