NC Workers Compensation: Common Types of Workplace Injuries in North Carolina
There are many different types of workplace accidents and illnesses in North Carolina that may result in claims for short-term disability, long-term disability, and permanent partial disability, loss of limb, and even wrongful death fatalities.
Given the complexities of the NC Workmans Compensation Laws, you may need help determining whether or not you have grounds to file a workers compensation claim. You may be dealing with broken bones; torn ligaments, tendons or muscles; burns; scarring; lacerations; organ damage; spinal injuries; herniated discs; traumatic brain injuries, or more after a serious workplace injury. Some of the most common types of accidents on the job in North Carolina include;
Over exertion
Slipping or tripping and falling
Being struck by an object
Bodily reaction injuries
Car and truck accidents
Being compressed between something or caught by something
Being struck against an object
Electrocution
Fire and burn injuries
Chemical exposure
Twisting injuries
Lifting or carrying objects or people
Victim of assault
No matter how your injury has occurred, you may have the right to file a North Carolina workers' compensation claim.  Our NC Work Comp lawyers help people in Greenville NC, Morehead City, Jacksonville NC, New Bern, and Beaufort, North Carolina.
How to Initiate a Workers' Compensation Case in North Carolina
If you have recently been injured on the job in North Carolina, you need to file Form 18 with the North Carolina Industrial Commission and you may need help from an experienced workers' compensation lawyer to get that claim form properly filed. Furthermore, you should notify your employer of the injuries you have sustained and the accident immediately after the accident happens. If you fail to tell your employer about the incident, you may be jeopardizing your future claim.  Click here for more information about preserving your legal rights.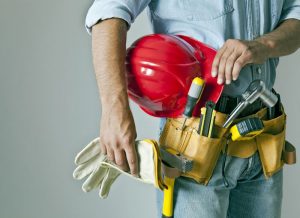 Timelines for Filing an NC Workers' Comp Claim
Employees need to give written notice to their employer of a work-related injury within 30 days of the injury.  However, failing to do this does not necessarily end your case, but you may need the help of an experienced workers' compensation lawyer if you find yourself in this situation.
Providing a copy of your Form 18 to your employer and describing your accident carefully are some of the critical steps that you can take after a serious injury. Most people filing a workers' compensation claim assume that the process may be easy.
It's frustrating if your claim is denied or delayed unnecessarily.  Clearly, the injuries sustained in a serious accident can affect you and your family.  Fair compensation is a hallmark of the NC Workers Compensation laws.
Workplace Injuries in North Carolina – What happens if you are hurt at work in NC?
Costly medical bills, lost time at work, inability to return to work and the emotional pain and suffering associated with a workplace accident can seem overwhelming. You should know that many valid workers' compensation claims in North Carolina are denied at first by the workers' compensation insurance company or the employer. Bear in mind that if this happens to you, this is not the end of your case.
With the help of our experienced workers' compensation attorney, Kevin Jones, a Board Certified Specialist in Workers' Compensation Law, you can file a Form 33 request for hearing directly with the NC Industrial Commission.
What's Covered Under an NC Workers' Comp Claim?
In denied cases, the NC Industrial Commission decides whether or not your injury claim should be covered.  There will be a trial before a Deputy Commissioner, and there may also be an appeal from that decision to the Full Commission.  If you are approved for workers' compensation benefits, the workers' compensation insurance company or your employer has to pay for the medical treatment aligned with treating your injury and helping you get back to work.
Any other medical conditions that are a natural and direct consequence of the original injuries you sustained may be covered in this process. That's part of the North Carolina Workers' Compensation Act (the NC employment laws).  NC Work Comp claims may also include workplace fatalities.
Once you apply for benefits, you should know that there is a 7-day waiting period to receive temporary total disability benefits in North Carolina.
These days do not have to be consecutive and in the event that your disability lasts for 21 days (or partial days), then you should be paid for benefits for the first 7 days (waiting period).
The typical payments made for a workers' compensation injury in North Carolina are two-thirds of your average weekly wage. This is based on your earnings before taxes and includes any bonuses and overtime as well as certain taxable non-wage allowances.
The partial disability payment is two-thirds of the difference between your wages before and after the injury and this compensation rate.  As there are many complex factors involved in the management of your workers' compensation claim in North Carolina, you need to be focused on receiving the proper treatment to get better.
Your legal case should be handled by a dedicated eastern North Carolina workers' compensation attorney who is a Board Certified Specialist.  Knowing where you stand at each stage of the case and being able to have someone to ask your questions to and receive a prompt answer can have a significant impact on the rest of your case.
Personal Injury Claims in North Carolina
Personal injury incidents are the leading cause of injuries across not just North Carolina, but the country.
Far too many preventable accidents lead to serious injuries or fatalities every single year. Every state has a limited period of time in which you must file a lawsuit in court after you've sustained some type of harm. This is referred to as the statute of limitations and in North Carolina, you have a maximum of three years from the date on which you have sustained an injury to file your lawsuit. If you fail to file your lawsuit prior to the closure of this 3-year window, your case will be barred and you will not be able to pursue a right to compensation.
Different Types of Personal Injury Accidents
Any situation in which another individual's reckless or negligent behavior contributes to an injury for you, you may be entitled to file a personal injury claim. Finding an experienced accident injury attorney in North Carolina to assist you with this process is strongly recommended as there is so much on the line for your future.
You should not hesitate to take action with a personal injury claim as the sooner you file, the sooner you'll be able to focus on recovery. Some of the most common injuries associated with personal injury claims in eastern North Carolina include:
Head injury
Back injury
Neck injury
Broken bones
Brain injury
Spinal cord injury
Some of the most common accidents that ultimately prompt people to file a personal injury claim in North Carolina include:
Bus accidents
Nursing home negligence
Motorcycle accidents
Medical malpractice
Pedestrian accidents
Bicycle accidents
No matter the type of personal injury you're dealing with, finding a lawyer who understands your daily challenges and issues is crucial for recovering compensation.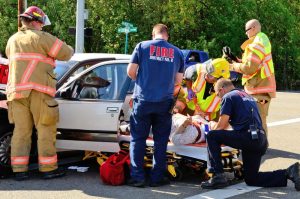 We understand the many different ways that an accident can impact your life and work hard to provide you with a comprehensive overview of your case as soon as possible after scheduling a consultation.
Sitting down with an experienced North Carolina personal injury lawyer will give you a better perspective over what's involved in filing a case and help you navigate this complex process successfully. Identifying an attorney who can help you understand your rights and responsibilities moving forward can allow you to focus on what is most important during this critical time, and that is getting better.
Get Help Now After a Serious NC Injury
Your life may never be the same after a motor vehicle accident or similar incident but being able to trust an attorney to manage your legal claim for you gives you the best possible chance to reduce your stress and focus on treatment and recovery. When an accident has changed your life forever and has impacted you as well as your family's ability to get through day to day activities, you need an attorney who cares just as much about your future.
If you are in the process of filing an injury claim, the law firm you choose should be an aggressive advocate for your rights. Being able to turn to an experienced lawyer for your questions can help you figure out how to approach your claim for maximum chances of success.
Find a North Carolina personal injury lawyer committed to helping you recover the funds you need to move on with your life. Our firm offers a no-cost consultation to give you an overview of what's involved in filing and to evaluate your eligibility to start a claim. Our law firm has earned a great reputation in the field of personal injury.  Call us today.