Jacksonville Workers Comp Lawyer
607 New Bridge Street
Jacksonville, NC 28540
910-378-2640
*By appointment.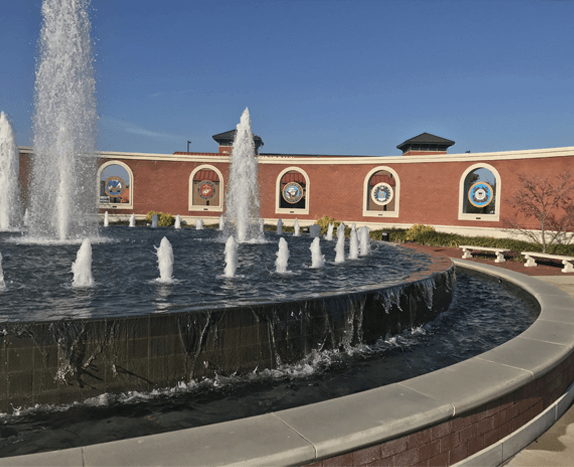 If you have recently been injured in Jacksonville and are curious about whether or not you have the right to file a workers' compensation claim, there are several critical elements of your case that you need to understand.
Who is Covered by North Carolina Workers' Comp Benefits?
While many people in Jacksonville are employed by the federal government, many others work for the State of North Carolina, counties, cities, towns and companies that are subject to the North Carolina Workers' Compensation Act. That means that if you're injured on the job at Onslow Memorial Hospital, the City of Jacksonville, or most businesses, you have rights that can be protected with the help of a North Carolina workers' compensation lawyer.
Providing information about your claim to a Jacksonville workers' comp attorney as soon as possible is one of the most important things you can do in your case. Communication directly with the insurance company, without the advice of a lawyer, could only jeopardize your ability to recover benefits.
The NC Workers' Compensation Act and Covered Injuries
Insurance carriers and employers will carefully evaluate every workers' compensation claim in Jacksonville for ways to deny your claim.
A Jacksonville workers' comp attorney can help you understand your rights and responsibilities.  Injuries associated with an accident tied to your job can be covered under the North Carolina Workers' Compensation Act. However, a covered accident is more broadly defined than some realize.  It does not necessarily have to be a slip and fall, for example.  There are also covered injuries in certain circumstances where you do not have to prove there was an accident.
One of the most common work-related injuries in Jacksonville has to do with neck and back injuries. Other common injuries include shoulder injuries (tears, dislocations), wrist and hand injuries, hip injuries and knee injuries.
You must have been going about the business of your job at the time of the injury. This is one of the most commonly contested issues in a Jacksonville workers' comp cases.  It is not always clear whether someone who is injured while traveling is covered.
Are Illnesses Covered Under the North Carolina Workers' Comp Law?
Some occupational illnesses tied to your employer may also be associated with a workers' compensation case including chemical exposure, repetitive motion injuries (such as carpal tunnel syndrome), and poisoning. Even if you are at fault for the accident, you may still be eligible to recover benefits in a Jacksonville workers' compensation claim.
Recovery, however, can be denied if the injury was intentionally self-inflicted or was tied to an employee's use of drugs or alcohol. Understanding the next steps to take if you find yourself in the position of having sustained an on-the-job injury in Jacksonville is important.
There are so many different things to worry about in the wake of an on-the-job injury and it can be difficult to sort out your next steps. Your family may be impacted seriously when you are no longer able to go to work or when you are not able to return to your original position because of the severity of your injuries.
If you find yourself in this situation, identifying a Jacksonville workers' compensation attorney who is a North Carolina State Bar Board Certified Specialist in Workers' Compensation Law and who has handled many cases like this before can give you a great deal of peace of mind. You need to be focused on the treatment and recovery necessary for your medical conditions and it can be overwhelming to try to handle a case like this on your own.
Furthermore, given that the vast majority of Jacksonville workers' compensation claims could be denied immediately out of the gate, you need someone who has handled the trial and appeals process before. You may be entitled to numerous different benefits if you have been injured on the job in Jacksonville and surrounding areas but you need help from a lawyer who cares.