Communities Served
Hurt in a Car Accident? Injured on the Job?
By Kevin Jones, North Carolina Board Certified Workers' Compensation Specialist and Personal Injury Attorney
Call now to talk to an experienced Work Comp attorney or NC Accident Lawyer. If you're in the hospital or a laid up in bed at home, we'll come to you. Just give us a ring – Kevin Jones, Greenville NC Lawyer
There's a reason we have five convenient office locations in Coastal North Carolina. We want to make easy for you to meet face-to-face with our personal injury lawyers. Check out our Locations – NC Accident Lawyers in Greenville, Jacksonville, New Bern and Coastal North Carolina:
Winterville
915 E Fire Tower Rd #110
Winterville, NC 28590
877-622-6671
Jacksonville
200 Valencia Dr #157
Jacksonville, NC 28546
877-622-6671
New Bern
408 Broad Street
New Bern, NC 28562
252-639-1787
Morehead City
5053-D Executive Drive
Morehead, NC 28557
252-499-9859
Beaufort
411 Front St
Beaufort, NC 28516
252-728-6622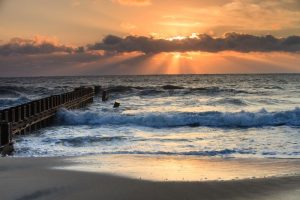 We believe it's important for clients to understand their rights under the NC accident laws and NC Workers' Compensation Act. That's why we provide a free consultation and case evaluation prior to formally establishing an attorney-client relationship as part of legal representation.
What you tell us, in confidence, stays confidential. We keep secrets. It also doesn't cost anything to sit down and talk, ask questions, and to figure out what's best for you and your family.
We understand the legal system can seem overwhelming. Many people living in Eastern North Carolina have little or no experience with the laws or the NC courts, except for an occasional speeding ticket. What you see on TV often bears little resemblance to the real-world struggles we see in court.
Work Comp Death Benefits – What You Should Know
If you have suffered a workplace injury in New Bern, Morehead City, Greenville NC or Jacksonville, North Carolina, law partner Kevin Jones is available for consultation. He is a NC Board Certified Specialist in Workers' Compensation. Kevin Jones also helps clients with catastrophic losses due to semi truck accidents, motorcycle accidents, and boating accidents in Beaufort NC and Carteret County.
Law partner Robert Dodge also provides assistance in Coastal North Carolina (Beaufort NC, Morehead City, Havelock, and New Bern) will auto accident cases, pedestrian injuries, Social Security Disability claims, and Traumatic Brain Injury litigation.
We travel throughout the region, helping people. I'm from Morehead City. I grew up on the coast and returned home after law school. It's an honor to serve as a personal injury lawyer and work comp attorney in Eastern NC – Kevin Jones, Morehead City Lawyer
How Do Personal Injury Lawyers Help?
At the Dodge Jones Personal Injury Law Firm, our lawyers studied to become lawyers because they want to help people. We focus on accident cases and those hurt at work, because those types of clients are the backbone of our great state. While some attorneys enjoy drafting documents for corporations and litigating complex divorce cases, that's not what we do.
How to File a NC Work Comp Claim
Our passion involves providing legal representation to people who aren't necessarily getting a fair shake from insurance companies, insurance adjustors, their boss or employer. We represent the little guy fighting often powerful monied and political interests.
How Do NC Accident Lawyers Get Paid? What are Legal Fees for a Worker Compensation Claim?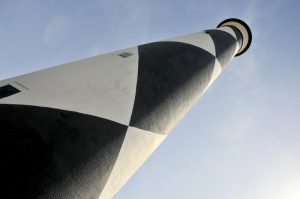 Our law firm doesn't charge hourly rates. We don't send clients with auto accident claims weekly statements, demanding payment work work done in 1/10th hour (6 minute) increments. When it comes to legal fees associated with NC accident claims and Work Comp we are paid a percentage of the recovery.
That means our accident lawyers only get paid if we're successful in obtaining a settlement with the insurance company or after a trial or litigation in the Industrial Commission. That also means that if we're unsuccessful in pursuing a claim for money damages, we get nothing.
No kidding, legal representation is purely contingent on winning your case. We define that as a verdict after trial or hearing. That's also why experienced NC accident lawyers call those types of legal fees contingency fees.
If you'd like more information about the costs of bringing a claim for damages, including filing fees, the costs of depositions, expert witness fees, call Kevin Jones Now: 877-622-6671
You may also email Kevin Jones