Lawyers Who Handle Workers' Comp Cases in Raleigh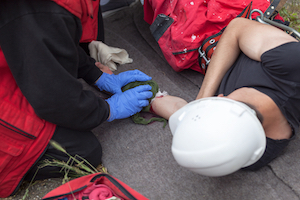 If you've been injured on the job or in a workplace accident, we would like to help. Rather than trying to go it alone and deal with an insurance adjuster, we think it's a good idea to "lawyer up." There are a lot of lawyers who handle Workers' Comp cases in Raleigh.
Your case and your financial future deserve an experienced lawyer, someone who has almost thirty years in the practice; a Board Certified Specialist in Workers' Compensation as recognized by the North Carolina State Bar; someone who is respected in the legal community.
That's Kevin Jones. He's a Raleigh Workers' Compensation Attorney.
We help people with on-the-job injuries. It doesn't matter if you work in Raleigh or Jacksonville or Greenville or New Bern, we have offices in all those places.
If it's easier for you to meet by video conference, that's AOK with us. We want to make the process of talking about your worker's compensation benefits, your legal rights, and retaining legal counsel as easy as possible.
"Workers' Compensation cases in North Carolina can be pretty complex. Our goal is to handle the heavy lifting when it comes to the law, dealing with the insurance company and preserving your legal rights to allow you to focus on getting better."

- Kevin Jones, Raleigh Workers' Compensation Lawyer
When Should I Hire a Comp Lawyer?
We think it makes sense to explain the process a bit. Sometimes people have misconceptions about talking with an attorney. You may be concerned about the costs. What happens if my boss finds out I talked to a lawyer?
Am I Covered by Workers' Compensation?
First and foremost, don't worry about legal fees for a consultation regarding your compensation case. We're not going to send you a bill if you call us and ask some questions. We don't charge for legal consultations. That's free.
We earn legal fees, assuming you retain our services, only if we are able to obtain a recovery for a workplace injury. That's what Comp Lawyers may refer to as a contingency fee. Put simply, legal fees are "contingent" on obtaining a settlement or recovery.
Furthermore, we understand bosses, employers, and supervisors don't always like you talking to a lawyer about a work-related injury. Even if you have a legitimate claim, there are times when employers threaten employees with their job.
"That's not supposed to happen. But when it comes to making a claim Workers Compensation in North Carolina, sometimes employers don't always play by the rules."

- Kevin Jones, Workers' Compensation Lawyer in Raleigh NC
That's why we keep legal consultations private. What you tell us is confidential. In fact, we keep it a secret that you even came to meet with us.
Will I Lose My Job if I File a Comp Claim?
Understanding your legal rights is what matters under the Workers' Compensation Act. You need to do what's best for you and your family.
As such, we think it would be silly not to consider what happens if you make a Workers' Compensation claim.
If you decide, after learning about the process and how things work in North Carolina, not to retain our legal services, that's OK. We understand. It's what lawyers who handle workers' comp cases in Raleigh do. We answer questions and provide guidance.
The NC Workers' Compensation Laws
And so, while we think it makes sense to at least speak with an attorney immediately after your injury, that does not mean you are required to retain our services.
What Does a Lawyer Need to Know for the Initial Consultation?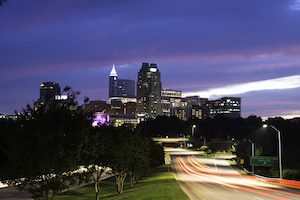 Actually, our focus during the first conversation with you involves talking about some big-ticket items:
How were you hurt?
What happened?
Are you undergoing treatment?
What is your average weekly wage?
Should I report my injury to the North Carolina Industrial Commission?
Who pays my medical bills?
Am I entitled to lost wages?
Is your Comp related to an accident or other personal injury matter, like a car accident?
How do you feel?
Did you report the injury to your employer or supervisor?
What did they say?
What happens if you file a Comp Claim?
Do you know anyone else who has made a claim for an on-the-job injury in Raleigh, your office, or your place of work?
If you don't have incident reports or medical documentation handy, don't worry. If we are retained as legal counsel, we can get those materials.
Kevin Jones – Raleigh Workers' Compensation Lawyer
It doesn't matter if you call it Workmen's Comp, Workman's Compensation, or simple "Work Comp," we understand what you mean.
Kevin Jones has dedicated his legal career to helping injured workers, accident victims, and clients with occupational diseases.
Our firm handles Comp cases in Beaufort, North Carolina, Morehead City, New Bern, Raleigh, Greenville NC, Jacksonville NC, and in the surrounding regions.
Call Kevin Jones Today to schedule your free consultation.