Will I Lose My Job
Work Comp Claims and Employment Law Claims
Will I lose my job? It's a legit question. Filing for Worker's Compensation in North Carolina isn't supposed to end that way, but it happens.
"Most employers know better. Some just don't care or are willing to take the risk that you won't do anything about it. They know a good job can be hard to find."

– Kevin Jones, Greenville Workers' Compensation Lawyer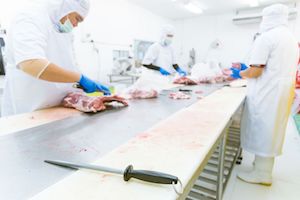 We'll want to talk to you about where you work and your job responsibilities. Part of the initial consultation involves going over the best-case and worse-case scenarios.
We want you to be aware of how the system works. We want you to know your legal rights under the NC Work Comp Act and to make the best decision for you and your family.
Part of that requires taking into consideration the consequences of filing a claim for Worker's Compensation. And that's exactly why we meet in private. Everything you tell us is strictly confidential.
Comp lawyers (actually all lawyers in NC) keep secrets. We'll come to you to talk. We understand why clients may be a bit anxious about their job.
In many, if not most instances, it never becomes an issue. While there are times when future employment simply isn't possible due to catastrophic injuries or permanent disability, making a simple claim for a workplace injury should not result in losing your job.
Indeed, for some employers, the last thing they want to do is train another employee. It just takes too long to find good, hardworking people.
What is Temporary Partial Disability? What is Partial Incapacity?
On the job injuries are as varied and different as the people who are hurt at work. As such, workplace injuries may be something minor that require a quick doctor visit and follow-up physical therapy for a short period of time.
On the other end of the spectrum, workplace accidents also may result in the death benefits, TBI traumatic brain injury, catastrophic loss, or the permanent incapacity of the employee.
Somewhere in-between are injuries that may last a while, but ultimately won't result in ending the work relationship. It can result in a disability rating or something called partial incapacity.
Comp lawyers in eastern North Carolina may refer to that as a temporary partial disability rating or permanent partial disability, depending on the extent of personal injuries.
A partial disability rating normally relates to a person who has been significantly injured, but is not completely disabled or unable to work. As you might understand, temporary means just that: A temporary or short period of time.
What is Permanent Disability?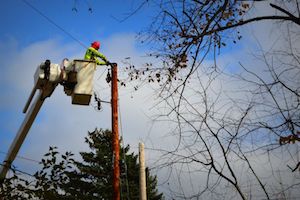 Permanent disability involves a workplace accident and resulting trauma that isn't ever going to heal. No matter how much treatment or physical therapy, they will not see improvement in their medical condition.
It's permanent. You will never get better the rest of your life. There needs to be proper compensation if your life has changed substantially for the worse.
When that happens, it may result in full disability, permanent disability. While related, there are technical differences between a disability ratings and loss of limb or disfigurement.
It frankly can be a bit complicated, as some disability ratings in North Carolina allow for work, with a reasonable accommodation or light duty work. There are other times when the workplace injury is so severe that working in the future, doing the same job, is impossible.
For example, a permanent partial disability may allow for employment, but doing something different at work. It depends, in part, on the job responsibilities, range of motion issues, or whether the employee is required to sit or stand for long periods of time.
Again, each case is different. That's why it's a good idea to consult with an experienced Worker's Compensation attorney. We're more than willing to answer questions and explain how the legal process works in North Carolina.
Kevin Jones - Board Certified Work Comp Specialist
Attorney Kevin Jones has spent his entire legal career helping people as a Plaintiff's Lawyer.
"Whether it's a car wreck in Beaufort or a complex wrongful death Workers' compensation claim in Jacksonville, we're here to help."

– Kevin Jones, Workers' compensation Lawyer
Here's the best part: We don't charge legal fees for consultation. That's what we mean by a free consultation. Even if you choose to move forward on your own, without a lawyer, you won't get a bill from us for answering your questions.
The lawyers at Dodge Jones Injury Law Firm provide legal representation on a contingent fee basis. We only charge legal fees if we recover a settlement or are successful after litigation.