My Boss is Pressuring Me to Return to Work
Going Back to Work After an on the Job Injury
If you were hurt as a result of a workplace injury it's really important you follow medical advice down to a T. That's not just good common sense, it's a bit of free legal advice.
"It's incredibly easy to inadvertently hurt your Worker's Compensation claim in North Carolina by returning to work too soon. Prior to doing anything it makes sense to talk to a lawyer."

– Kevin Jones, NC Work Comp Lawyer
People seeking legal advice are often afraid to make a claim. They worry they'll get fired for following their doctor's advice that may include time away from work.
You're not supposed to get fired for making a Workers' Compensation claim under the law. It happens, but most employers prefer having a dedicated, hard-working employee back on the job rather than finding and training someone new.
And that can be a problem. Some employers pressure injured workers to return too soon. That seems to happen a lot on construction sites, where there is pressure to complete a job.
Things You Need to Know About Work Comp in NC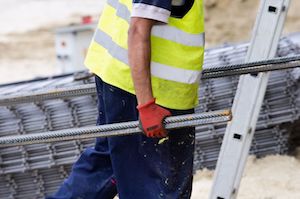 Project managers have a limited amount of time (sometimes related to seasonal weather in coastal North Carolina towns like Morehead City, Beaufort, or New Bern) to get things done.
What happens is they cajole the employee to come back, promise to follow doctor's orders for light duty work, and then pretty much forget you're still hurt. The chances of getting hurt again or causing additional damage to yourself in a weakened state is substantial.
The consequences of returning to work too soon can be dire, especially if you've pushed yourself too hard, too soon.
Released for Work – Full Duty Note
"I can't hold your job forever. You either come back now or we'll find someone else." Gulp. What should I do? I need my job.
If you're still in the early stages of treatment or maybe haven't even started physical therapy and can't do much, follow your doctor's advice. Don't pressure your physician for a Full Duty Note, thinking you can take it easy and get by.
"We see this happen even in cases where surgery is necessary and clients push for a Full Duty Note from their doctor, thinking that'll help out the boss. If you've been pressured about losing your job, you know how tough it can be to say, 'no.'"

– Kevin Jones, Workers' compensation Lawyer in NC
Here's the problem. If your boss agrees to Light Duty as Needed or something like lifting restrictions, that doesn't mean you're protected. What you or your doctor think is light duty, and what the boss thinks, may be two different things.
Workers' Compensation Insurance in NC
It doesn't always have to be a matter of the boss being a jerk. They may not understand the severity of your injury. Some medical conditions are hard to see.
And truth be told, there are some employers who just don't care.
They need the job done yesterday and if you get hurt again and are then worse off, so be it. It's the cost of doing business. That's a tough reality in NC, especially for working folks.
That's also why it makes sense to have a Board-Certified Worker's Compensation Specialist on your side. We're here to protect you and your best interests. That's what we do.
Getting released to work is an important time for the employee and presentation of a legal claim. An experienced Worker Compensation lawyer likely would want more information before advising you to return to work.
Actually, we'd prefer some level of assurance, ones that can be legally enforced, that you'll be protected from reinjuring yourself or causing greater long-term damage.
Part of that may involve getting a very specific, detailed job description from your employer prior to returning to work. "All clear for work" is OK, if everyone understands what that means.
What type of work do you do?
What's to be expected?
Are you medically able to perform the job duties?
Is there heavy lifting or long periods of time without a break?
Is it too early to return to work?
Are you moving too quickly, not realizing the human body takes time to heal?
You need to make sure your doctor really understands your job and what's expected of you. Let the doctor decide what's best for you in your course of care.
Don't ask for a Full Duty Note without making absolutely certain your doctor understands what you'll be doing.
If the treating physician is fully aware of what is required of you at work, then if they release back to the job with some form of reasonable accommodation, you may have a greater level of protection under the NC Worker's Compensation Act.
Frankly, it can get a bit tricky. What happens if you have a restricted duty note from the doctor and your supervisor forgets or ignores the restrictions? If you return to work too soon, without the right legal protections, that can cause medical problems and legal problems.
Call North Carolina Workers' Compensation Lawyer Kevin Jones
We have decades of experience helping people in eastern North Carolina with complicated injury cases. We offer a free consultation. Everything you tell our lawyers and support staff is confidential.
We're Plaintiff's lawyers dedicated to providing compassionate, professional legal services. You may email Kevin Jones