Change in Condition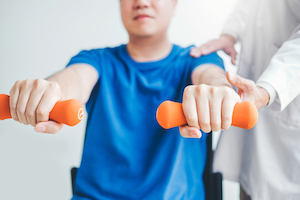 Workers' Compensation lawyers in North Carolina, those who represent the employees hurt at work, focus on obtaining access to medical benefits and wage replacement payments.
It can be a relatively complicated area of law.
No two people are exactly the same. How people are injured and recover after a workplace accident tend to be somewhat unique.
Even with very similar mechanics of an accident, the type of injury, and the related severity of harm, often varies from person-to-person and employee-to-employee.
Application of the Work Comp laws in NC, while clearly intended to help the employee injured in the course of employment, is to subject to some level of subjective opinion.
Maximum Medical Improvement
While we all want to get better after an accident, sometimes that takes longer than we want or expect.
"Most employees want to move on with their lives and get back to the job as soon as possible. The healing process, especially after a serious injury, can take a while."

- Kevin Jones, Work Comp Lawyer NC
The point of going to a doctor, seeking medical treatment, and doing physical therapy is to get better.
Unfortunately, sometimes a workplace injury takes something from you that can never be fully replaced.
If you've lost a limb or suffered a permanent injury or if there is a workplace fatality, our job is to seek full and fair compensation under the law.
Can I Trust the Company Doctor?
At some point the level, nature, and extent of recovery may plateau if not stall.
As recovery and treatment comes to an end, injured workers may wonder, "What's going to happen with my workmen's compensation claim? Can I go back to work? Will I be fairly compensated?"
Frankly, the answers to those questions have a lot to do with whether you have actually achieved "Maximum Medical Improvement."
While simple sounding, MMI, as Work Comp Lawyers in North Carolina may call it, does not necessarily mean everything is back to normal.
You may not be at the same level of strength, ability, or endurance that you were before the accident.
Feeling Pressured to Return to Work?
Maximum Medical Improvement is a complicated way of saying, "As good as it's probably going to get."
Once MMI is achieved, the employer's work comp doctor may assign a disability rating, recommend certain work restrictions, and release the employee to return to work.
That's great if MMI has in fact been reached.
Are there additional treatments that might help the employee further improve and better recover in the long run?
Does MMI mean every reasonable effort to treat (and possibly cure) medical problems has been exhausted or is it the bare minimum?
Is the employee truly able to perform job duties or will they suffer a medical setback in short order or reinjure themselves trying to do the job?
Is an assigned Permanent Partial Disability rating or PPD accurate or fair?
Are work restrictions reasonable? Will supervisors and the employer's representatives even follow the restrictions?
What is Permanent Partial Disability?
Not to put too fine a point on it, but a PPD or Permanent Partial Disability is a rating.
When Should I Hire a Work Comp Lawyer?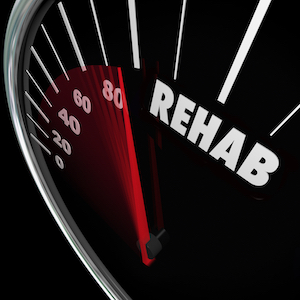 It's a type of handicapping wherein the employee's ability to perform the job is assessed and reduced to a numerical value.
In some ways PPD can expose a hard truth about the Workers Compensation Laws in NC.
It says you can't do some aspect of a job because of a physical limitation.
It's assumed, like MMI, you're not ever going to get better.
And while the "rating" is intended to compensate you for injury, what it tends to do is reduce you to a number.
Consistent the NC Workers' Compensation Act in N.C.G.S. 97-31, the PPD rating takes the percentage of impairment assigned by the doctor and multiplies that by the employee's compensation.
That sum is then multiplied by the number of weeks authorized (and required) for compensation under the Act.
"We sometimes take issue with both the MMI and the rating based on 'permanent disability.' The goal isn't to rush things along. The goal is to make the employee whole after an on the job accident."

- Kevin Jones, Workers Compensation Lawyer Greenville NC
What is a Change of Condition?
Sometimes things do change.
That can be for both the better and for the worse.
"Our concern is that PPD rating is too low. If that happens, the amount of the wage replacement simply isn't enough."

- Kevin Jones, New Bern Attorney
The Work Comp laws in North Carolina (N.C.G.S. 97-47) allows for a two year period to file a claim for Change of Condition from payment of the PPD.
Will I Get Fired for Making a Comp Claim?
It can be a complicated legal issue. We recommend you do not wait to seek legal advice.
Failure to allege a change of condition within the proper time frame ma lose the right to do so, thus precluding possible additional disability benefits or wage replacement.
Filing for Change of Condition allows the injured worker to prove there has been, relative to the compensable injury, a substantial worsening of the injury.
What is "Suitable Employment?"
That can affect both the work restrictions put in place to accommodate the employee's personal needs and physical abilities, as well as the PPD rating.
North Carolina Workmans Compensation Lawyer – Kevin Jones
If you've been injured at work or suffered a work-related medical condition, we recommend the following:
Report the injury in a timely fashion to your supervisor
Seek appropriate medical care and treatment
Do not attempt to minimize the nature, extent, or severity of the accident
Take into consideration sometimes recovery from a workplace accident can take time
Consult with an experienced NC Work Comp Lawyer to make sure you and your best interests are protected
"Don't just take the word of the employer or their doctor. We'll give you the straight story on your legal rights and options."

- Kevin Jones, Workers Comp Attorney
Call Kevin Jones now to schedule your private, confidential consultation: 877-622-6671
You may also email Kevin Jones at: Kevin@DodgeJones.com