Are Trucking Companies Required to Carry Workers' Compensation Insurance?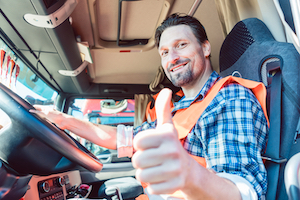 The Workers' Comp laws in North Carolina are governed by Article 1, Chapter 97 of the Workers' Compensation Act.
That law mandates that Work Comp insurance coverage to protect certain trucking operators and trucking owners. In some circumstances the trucking company may be deemed "self-insured," thus eliminating the need for an insurance policy.
The NC Work Comp laws often apply to trucking operators even in the event the employer calls them an Independent Contractor and issues a 1099 Tax Form.
In the event the truck "owner-operator" does not have insurance as may be required for on-the-job injuries through a Workers' Compensation insurance carrier or Employer's Comp Policy, the law requires "motor carriers" to provide Work Comp coverage.
That coverage must be in place and available for claims irrespective of whether the subtractor, principal contractor, and/or intermediate contractor employs on a regular basis (regularly employs) three (3) or more employees.
When is a Motor Carrier Employer NOT Responsible for Workplace Accidents or on the Job Injuries?
Employers deemed Motor Carriers are not legally responsible (liable under the law) for workplace accidents and injuries to an Independent Contractor when and if the IC is:
Licensed individually by the US DOT – Department of Transportation; and,
Operates the vehicle personally ("personally operates")
What is Occupational Accident Insurance?
Occupational Accident Insurance or OAI is not the same thing as Workers' Compensation Insurance in North Carolina.
OAI is different type of insurance and does not serve as a lawful substitute for Work Comp insurance coverage.
Who is Covered by Workers' Compensation?
While there may be some level of overlap between Workers' Comp Insurance and Occupational Accident Insurance, OAI is a contractual agreement and, depending on the terms of the contract, pays limited benefits and/or covers specific types of injuries.
Occupational Accident Insurance is regulated by the NC Department of Insurance, like other forms of accidental insurance.
OAI is not required in North Carolina. Workers' Compensation Insurance is mandatory when and if the employer is subject to the NC Work Comp Act.
Some motor carriers, owner-operations, and contractors voluntarily choose to carry Occupational Accident Insurance.
What Happens if the Trucking Company Does Not Have Workers' Comp Insurance?
The employee may report lack of required Work Comp insurance to the North Carolina Industrial Commission. Again, Workers' Compensation Insurance in North Carolina may not be required in the even the employer is an approved self-insured employer.
Reports of non-coverage and/or non-self-insured status are reported to the Criminal Investigations and Employee Classification Division of the NC Industrial Commission.
If you have been hurt in a workplace accident or on-the-job injury, an employee may be required to file a Form 33 REQUEST THAT CLAIM BE ASSIGNED FOR HEARING and a Form 18 NOTICE OF ACCIDENT TO EMPLOYER AND CLAIM OF EMPLOYEE, REPRESENTATIVE, OR DEPENDENT.
Prior to filing any form(s) it is strongly recommended any injured employee first consult with legal counsel about the applicability of the Workers' Compensation Act and the most appropriate and/or required manner in which to file claims under the NC Work Comp Laws.
The completed Form 18 and/or Form 33 may be filed, via email, with the NC Industrial Commission: Forms@IC.NC.gov
How Do I Find Out the Name of the Insurance Company for My Employer?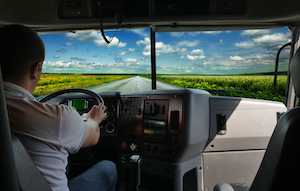 Information about your employer's Workers' Compensation coverage and insurance carrier is available through the NC Industrial Commission.
There are three (3) different ways to identify the insurance carrier, including:
File a Form 18 against the Employer with the NCIC
Search the Insurance Coverage Search System in North Carolina
The Work Comp Carrier or the Employer files a Form 19 with the NCIC, reporting your injury at work or in the course-and-scope of employment
How Will I Know if My Claim Against the Employer is Properly Filed?
When and if a Form 18 is properly submitted, he NCIC will send you an acknowledgement letter. That notice will provide information about the Employer's Workers' Compensation insurance coverage.
If you have not received the acknowledgement letter, you may also contact the Industrial Commission.
We strongly recommend you consult with an experienced Workers' Compensation Lawyer in North Carolina to confirm your legal rights are protected. Failure to properly file a claim may result in the complete waiver of your right to recover lost wages and/or make a claim for medical bills, damages, and/or any form of compensation for an on-the-job injury.
Advising your employer of a workplace accident and resulting injury is not the same thing as filing a formal claim. While reasonable and timely notice to the Employer is often required, proper filing of a claim for workplace injuries is accomplished through the completion of a Form 18 by the Employee.
A Form 19 by your Employer is NOT a claim for benefits under the NC Work Compensation laws. To make a claim, the Employee must complete and execute (sign) a Form 18.
Completed and signed Form 18 claims may be mailed to the Claims Administration at the North Carolina Industrial Commission:
NC Industrial Commission – Claims Administration
1235 Mail Service Center
Raleigh, North Carolina 27699-1235