Are My Medical Records Private?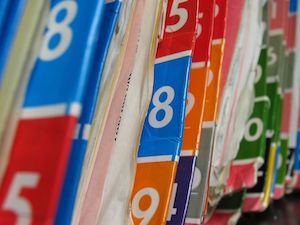 The information contained with medical records is both highly sensitive and private.
Unfortunately, in an era known for data privacy breaches, information disclosures, and social "sharing," access to highly confidential medical records is too often and too easily granted.
Insurance companies and employers regularly request what lawyers refer to as a "Medical Authorization and Release" that are overly broad, seeking information not relevant to claims.
"While there may be some duty to provide documentation of a workplace injury, you absolutely should not give unlimited access to your medical records"

– Kevin Jones, NC Workers Comp Lawyer
What is a Release of Medical Information?
Medical records are subject the HIPAA – Health Insurance Portability and Accountability Act.
That 1996 federal law sets forth the regulations and rules for medical information security and privacy.
Do I Need a Lawyer?
It literally is a violation of federal law for medical service providers and other medical professionals to share your personal medical history with unauthorized people or businesses.
PMI – Personal Medical Information is protected under two broad categories:
Privacy Rule – Protects personal information
Security Rule – Protects electronic storage and transfer of healthcare information
The Privacy Rule covers things like your name, date of birth, admission and discharge dates, social security and medical record numbers, photographs, telephone numbers, zip code, city, etc.
The Security Rule addresses the transfer of personal information, record-keeping, and data breaches.
United States Health and Human Services Info
"Covered Entities" include healthcare plans, insurers, Health Maintenance Organizations, billing services, information systems of community health management, healthcare providers, doctors, laboratories, pharmacies, insurers, etc.
Example of Privacy Issues and the NC Work Comp Laws
The injured employee is a truck driver. He suffers a "slip and fall" injury while at work on the loading dock.
He is working with the "course and scope" of employment. He is injured while on the premises of the employer.
He is therefore protected under the NC Work Comp laws. Legal liability is not at issue.
9 Things You Should Know About Your Comp Claim
The employee suffers both short term and long-term permanent injuries, including loss of range of motion and loss of sensation.
Those injuries prevent him from doing his job. No reasonable accommodation is possible, as the nature and extent of injuries preclude future employment.
After initially receiving Workers' Compensation benefits, the Employer asks for a hearing with the NC Industrial Commission.
The insurance company for the employer alleges the employee is no longer permanently disabled.
To protect his privacy, the attorney for the injured employee makes a formal request that all medical records and information regarding the hearing be "sealed."
Sealing a formal record ordinarily requires a "court order" or other formal directive from a quasi-judicial official, keeping records and documents from becoming public.
Opinions and Awards of the Industrial Commission in North Carolina are considered public records. They may be accessed online.
The database of information stored by be accessed and "searched" by the public.
Such records often contain medical treatment information and "histories" of the injured party.
How to File a Workmans Comp Claim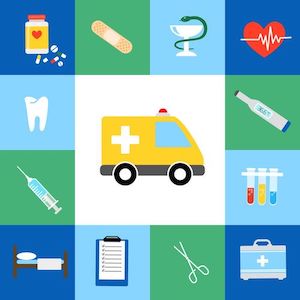 The Industrial Commission refuses to "seal" the record, further authorizing the information in the file be accessed publicly through a website "query."
Plaintiff appeals to the NC Court of Appeals, arguing Constitutional Privacy Protections.
Under N.C.G.S. § 97-92(b), records that are not "Awards," as issued by the Industrial Commission, are not deemed public records.
As such, personal medical information, records, and the supporting treatment history documents, are protected against public disclosure.
Awards of the Industrial Commission are public records under the Workers' Compensation Act.
The physician-patient privilege does not apply to such Award disclosures.
Similarly, the NC Industrial Commission is not a "covered entity" under HIPPA and/or HIPAA - Health Insurance Portability and Accountability Act.
The Workers' Comp laws in North Carolina regularly deal with highly confidential, sensitive medical information.
While certain privacy protections do not apply to an Opinion and Award, employers cannot disclose information or even access employee records without proper authorization.
Should I Sign a Release of Medical Information?
We strongly recommend you consult with an experienced Work Comp lawyer before signing any type release of information.
We can help explain your legal rights and interests.
Providing documentation of an on-the-job injury to your employer or their insurance company can be accomplished other than a full release.
You should not give a full release of all your records over your entire lifetime.
Unfortunately, some releases do just that.
The "release" you sign is "releasing" the employer from the federal law regarding obtaining and sharing confidential medical records.
They are not allowed to do so without either your permission or other lawful authority.
"Part of what we do as injury lawyers is help provide documentation of your claim to the carrier, limiting irrelevant and sometimes highly personal medical information"

– Kevin Jones, New Bern Lawyer
Call Kevin Jones now to schedule your free consultation: 877-622-6671