Protect Your Legal Rights After a Workplace Injury
If you were hurt at work, there are some things to do to make sure your claims under the NC Workers' Compensation Act are protected.
After seeking appropriate medical care, an important "next step" is to make sure the claim is property filed with your employer and Industrial Commission.
Thereafter, depending on the nature and circumstances of the accident, the key is focusing on recovery care, following treatment directives, and physical therapy.
The North Carolina Workers' Compensation Laws encourage a speedy recovery and return to work.
Sometimes that is easier said than done. Minor injuries are less of a problem. Other matters may require multiple doctor visits, if not multiple doctors and medical procedures in more complex personal injuries.
That in and of itself can seem a bit overwhelming at times. Worrying about legal issues, filing claims, and protecting your rights can make that all the more difficult.
In fact, that's one reason it helps to have an experienced Workers' Compensation Lawyer on your side. We can help guide you through the process, allowing you to focus on getting better.
Preparing for the Presentation of your Claim
After the initial filing of your claim, keeping record of and organizing your treatment history is an important thing to do. Even if you have major medical insurance coverage, Workmens Compensation claims necessitate tracking treatments both from a financial standpoint and claims perspective.
It's important to document all medical treatments, doctor's visits, surgeries, etc., as they are often part of your claim for lost wages and possibly future compensation for permanents injuries, loss of range of motion, etc.
While the ultimate goal is to get you healthy and back to work, that doesn't always happen after a serious workplace injury.
Receiving full and fair compensation for a Workers' Compensation claim often involves showing the history of treatment, efforts to get better, and/or the inability after concerted efforts to regain mobility.
As such, we strongly recommend clients keep track of their progress. We can also help do that.
Frankly, part of the anxiety associated with making a claim under the Act is worrying about missing something. It can be quite overwhelming at times.
Knowing someone is on your side, working for your best-interests, helps alleviate some of those fears. As plaintiff's lawyers, that's what we do.
We look out for you, your claims, and your legal rights.
Disclosure of Prior Accidents and Injuries
It may not seem like much, but disclosing any and all prior accidents, injuries, medical treatments, and claims is imperative.
"Insurance companies and employers look for ways to deny Work Comp claims in North Carolina. Don't help them by leaving something out."

– Kevin Jones, New Bern Workers' Compensation Lawyer
That's right. The carrier is not on your side and whether it seems fair or not, they absolutely will look for ways to deny legitimate on the job injury claims.
As silly as it may sound, failing to disclose even a minor and possibly inconsequential prior injury can take devastating effect.
That's one reason we like to sit down with clients, obtain an Authorization and Release of Medical Records and make sure we have everything.
We also encourage clients NOT to provide a Medical Release to your employer or the employer's insurance company. There is no reason to give them full, unfettered access to your personal medical records.
It's not required under the NC Workers' Compensation Act and you do have privacy rights under both state and federal laws.
Complete disclosure of relevant medical records is appropriate. Your plaintiff's attorney can guide and other wise what records to disclose.
Related Legal IssuesExample of Pre-Existing Medical Condition Legal Issue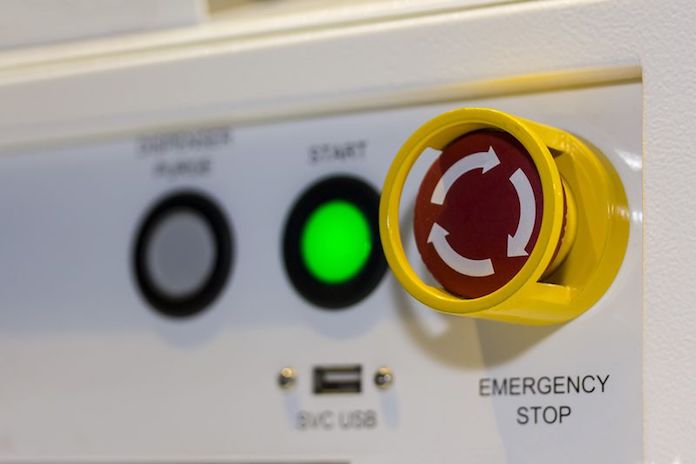 a. Employee lives in Morehead City and works as a shop foreman for "Neom, Inc.," as a Production Supervisor II, Second Shift. While walking in the plant, Employee slipped on an unknown substance on the shop floor.
Employee fell to the floor, landing on his left wrist and twisting his left knee.
Employee heard "a popping noise" in his left knee and experienced a sharp pain in his left wrist. He reported that to co-workers while still laying on the shop floor.
Prior to leaving the floor, he also told his boss, "I jacked up my knee. I heard a pop. Something bad is wrong. I need to go to the hospital. Cover for me, will ya?"
While able to still walk, the employee described his knee as "feeling loose."
As one of his duties of employment, the employee happened to be the sole person at the facility responsible for taking and recording work related accidents.
Due to the pain and desire to get to the ER, he did not immediately fill out the internal paperwork recording the workplace injury and instead drove himself to the hospital.
Treating physicians determined employee suffered a dislocation of his wrist and required immediate surgery with the placement of pins. His left knee was initially listed as, "Inconclusive. ACL/MCL? MRI indicated."
Employee lost feeling and use of his left hand. He is right-handed. His "hand doctor" released him to return to work, noting a "100 permanent partial disability in left hand. Perform only light duty work, 20-minute rest periods per hour, and no heavy lifting."
As a Production Supervision, Employee generally does not lift heavy objects.
The Employer refused the 20-minute rest periods, recording in an internal memo, "Rest periods set a bad example. All reasonable accommodations have been made. If employee refuses to work, he will be terminated."
Fearing for his job, employee returned to work 8 weeks after the initial injury.
He could walk, but could not stand for more than 15 minutes at a time. After a follow up MRI, his knee doctor noted, "Complete anterior and lateral tears of the knee ligaments. Surgery required for repairs to MCL and ACL. Long term recovery good."
Employee was a high school football star, playing free safety for East Carteret High School. At the time of his accident, he was 53 years old. In 1983, his senior year in high school, Employee took a hard hit to his thigh on a Friday night conference game.
The next morning (Saturday) his mother took Employee (then a juvenile) to the emergent care center in New Bern, after he developed a large bruise on his thigh.
Medical notes from that visit indicate, "Trauma from football helmet to lower thigh/knee area. Ice and Ibuprofen."
After the Employee returned to work and prior to scheduling his knee surgery, he filled out the official Employer "Notice of Accident / Injury Form" and provided it to the Operations Manager.
The Employer challenged the claim for compensation for lost wages, arguing, "Failure to properly and timely file a claim."
The Insurance Adjustor also noted, "Employee was negligent, failing to watch where he was walking" and "Pre-Existing injury to knee / High School football injury. Knee surgery denied under workplace injury insurance. Make claim under major medical coverage."
While there was a delay in filing a claim, under the NC Workers' Compensation Act, the Employer's challenge to the claim(s) likely would be disallowed.
Assuming the Employee provided proper notice to the Employer of his accident and subsequent absence, coverage should be extended.
Employee's high school knee injury also likely would not be deemed a pre-existing injury.
The "helmet to the thigh" contusion did not cause the tear to the ACL / MCL. Employee heard a popping noise and reported the same to his treating doctors in due course and as part of the diagnosis and treatment
Finally, whether or not the Employee was negligent in causing his own injuries, coverage under the Act would be extended.
Negligence is not an issue in Workmans Compensation cases in North Carolina. That's true even if the Employee caused his own injuries/damages.
Workers' Compensation Lawyers in New Bern, Greenville, and Morehead City, North Carolina
Kevin Jones is from Morehead City. After law school, he returned to Morehead, where he now lives with his wife and two sons.
Kevin has focused his legal career on helping people injured as a result of on the job injuries and car accidents.
If you have questions, please call now to schedule your complementary legal consultation. Everything you tell the staff at our law office is confidential.
You may also email Kevin at: Kevin@DodgeJones.com