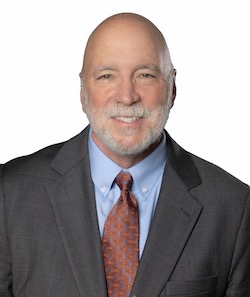 Russell Needell
If you have been seriously injured in a car wreck, you need an attorney who understands your needs and will fight for your rights.
That is where Russ Needell comes in.
As a lawyer with over 40 years of practical, multi-faceted life and legal experience, Russ has the knowledge and passion to help people who have been injured through no fault of their own.
He knows that car accident victims often face an uphill battle when trying to rebuild their lives, and Russ is committed to fighting for them every step of the way.
Russ Needell was born and raised in New Jersey and is a proud North Carolina transplant.
"Moving to North Carolina was one of my best life decisions. I love my adopted state and absolutely love helping my fellow Carolinians."

- Russell Needell
As a young child, Russ always knew he wanted to be an attorney. It is in his blood. He comes from a long line of attorneys.
His grandmother, grandfather, father, and uncle were all practicing lawyers and he followed in their footsteps graduating from the Capital University Law School in 1981.
Russ was initially licensed to practice law in New Jersey and Pennsylvania in 1981 and Ohio in 1982, and is presently licensed and has practiced Law in North Carolina since 1993.
Upon graduation from Law School, Russ was appointed to serve as a Judicial Clerk to the Honorable Richard J.S. Barlow in the New Jersey Superior Court.
Thereafter, he served as an Assistant City Attorney in Columbus, Ohio from 1982-1984 and entered private practice where he represented insurance companies and defended claims filed by injured people from 1985 -1992.
Over the years it became apparent that insurance companies were not sympathetic or fair to those injured.
"I was raised to seek justice and do what is right. I recognized I'd never change the insurance companies' perspective that it was all about saving the carrier money and denying claims. I knew I had to help people fight the big insurance companies and hold at-fault, negligent drivers responsible."

- Russ Needell
Thus, in 1993, Russ made a clean break and basically hit a "re-do button" on his professional career.
He moved to Charlotte, North Carolina, and joined a Plaintiff's law firm and began representing good folks throughout the Pine State, seeking to obtain fair compensation for injuries they suffered in automobile and trucking collisions, and by defective products, or as a result of work-related accidents.
Russ joined the Kellum Law Firm in 1997 where he practiced as a Trial Attorney handling Personal Injury cases for 24 years.
Russ has recently joined the Dodge Jones Personal Injury Law Firm in an Of Counsel relationship and continues to take great pride in representing seriously injured client's throughout eastern and coastal North Carolina.
Russ is a member of the Million Dollar Advocates Forum, which membership and recognition for demonstrated excellence by Plaintiffs' lawyers by achieving settlements in excess of $1,000,000.
He is also an active member of the North Carolina Advocates for Justice (NCAJ).
Mr. Needell has dedicated his professional life to helping seriously injured people with their legal claims for personal injuries resulting from the negligence or reckless actions of others.
He takes great pride in standing up to the large automobile insurance companies which regularly seek to limit the value of claims presented against their negligent insured drivers.
"What I really enjoy is the satisfaction of taking on a big insurance company or trucking company, and through hard work and dedication, doing right by my clients."

- Russ Needell
In his spare time, Russ enjoys spending time with his friends and family, traveling, working out at the gym, and attending sporting events and concerts.
If you or someone you know has been seriously injured in an accident that was caused by another driver's negligence, please contact us today for a free consultation.
We will stand by your side every step of the way, from making a claim, negotiating with the insurance adjuster, and litigating in court if they won't offer a fair settlement.
Education
J.D., Capital University Law School, 1981
Jurisdictions Admitted to Practice North Carolina, 1993

Professional & Bar Association Memberships
North Carolina State Bar
North Carolina Advocates for Justice
Million Dollar Advocates Forum