Firm Overview
Dodge Jones Injury Law Firm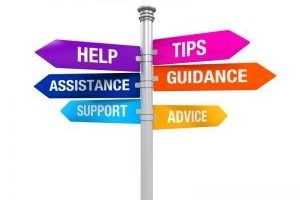 We Help People with Accident and Workplace Injury Cases in North Carolina. That is why we named our law office the Dodge Jones Injury Law Firm. At our law office, our team of legal professionals is dedicated to hard work, attention to detail, and compassion towards clients in need.
As injury lawyers, we focus on your medical diagnosis and treatment, the causes of injury, the physics of car accidents and on the job accidents, and fair compensation for your losses. It's our job is to guide you through the process, to stand up for you and your legal rights, demanding you be treated fairly under the NC Workers' Compensation Act and the NC Personal Injury Laws.
How Can a Personal Injury Lawyer Help? What Do Lawyers Cost?
How our law firm and NC injury lawyers can help depends on where you are in the process and your goals. Even deciding whether to call a lawyer or not can be a big step for some people. No one plans on getting hurt in a car accident, semi truck wreck, or motorcycle accident. And most certainly no one wants to be laid-up from work and unable to provide for their loved ones.
It's OK if you have questions, that is entirely normal. We have answers to your questions about:
Do lawyers charge for Legal Consultation?
Am I required to retain legal representation?
How experienced are you with Workers' Compensation Claims in North Carolina?
What is a Contingency Fee?
What does Confidential Consultation mean?
We charge nothing for legal consultation. Everything you tell us as lawyers is strictly confidential. That means lawyers keep secrets.
We also understand that deciding to bring a claim against an employer under the NC Work Comp laws may cause problems. Sometimes people want to know their legal rights, before pursuing legal action, understanding some employers react badly.
Legal fees for personal injury cases are earned only upon a successful settlement or verdict after trial or hearing. And those fees are a percentage of money damages.
That is called a contingent fee or contingency fee. If we don't obtain a recovery, we do not get a legal fee.
We will spend as much or as little time as you want to talk about your claim for money damages. There is no clock ticking. We do not charge an hourly rate.
If you Googled, "Workers' compensation Lawyers Near Me" or "Accident Lawyers in Eastern North Carolina," we have you covered. With 5 office locations in Eastern North Carolina, it's our goal make it easy for people seeking legal representation to meet with one of our experienced personal injury lawyers.
If you're in the hospital or at home or at a rehabilitation center, we will come to you.
How to Choose an NC Personal Injury Lawyer or Workers' Compensation Attorney in North Carolina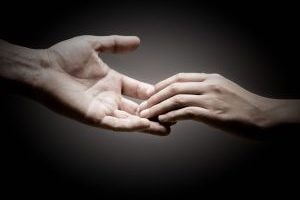 Choosing a lawyer should take time. It is an important decision to make. We encourage you to do your homework, to check out our credentials, and to ask questions. Give it the same care and consideration as you would in any important decision in your life.
We are seasoned litigators and courtroom lawyers, experienced in helping people with complex legal matters involving:
Workers' Compensation Claims
Wrongful Death Claims
Catastrophic Loss
Traumatic Brain Injury
Spinal Cord Injuries
Permanent Disfigurement, Scarring and Disability

Car Accidents
18 Wheeler Accidents
Motorcycle Accidents
Boating Accidents / Jetski Injuries
We exist as lawyers because employers and insurance companies normally have refused to fairly or adequately compensate hurt people. That shouldn't be the case. Employers and insurance companies should do the right thing, but often don't – Kevin Jones, NC Board Certified Workers' Compensation Specialist
Personal Injury and Accident Lawyers exist because people do not always get treated fairly by insurance companies or their employers. Legal representation is a function of what's right, what's just, and what's protected under the NC personal injury laws.
Who are Your Clients? Who Do You Represent?
At Dodge Jones Injury Law Firm, we focus on providing experienced legal representation in matters involving personal injury claims, automobile accidents, social security disability claims and workers' compensation claims.
Our team of personal injury and accident lawyers has represented a wide variety of clients including:
Court clerks
Court reporters
Magistrates
Highway patrolmen
Police officers
Chiefs of police
Deputy sheriffs
Detectives
Members of the military
Marine fisheries officers
Doctors
Nurses
EMT Paramedics
Physical therapists
Occupational therapists
Pharmaceutical employees
University officials
Ministers
Teachers
Scientists
Professional athletes
Truck drivers
Pilots
Now is the Time to Call
Kevin Jones: 877-622-6671
Contact Us
Please call NOW for a confidential consultation. We would like to provide answers to your questions. Dodge Jones Injury Law Firm is available for consultation in matters involving:
Workers' compensation
Car Wrecks and Accidents
Personal Injury
Social Security Disability
Catastrophic Loss, Permanent Injuries & Loss

Semi-Truck Accidents
Motorcycle & Bicycle Accidents
Car Wrecks

Claims for Wrongful Death Involving Accidents
Workplace Injuries, Trauma, Disfigurement, & Loss of Limb Claims
Kevin Jones is a Board Certified Workers' Compensation Law Specialist.