What to Expect When You Call Our Greenville Accident Law Firm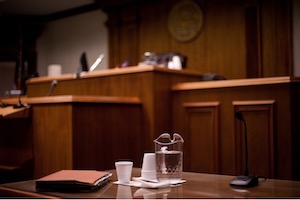 If you have been injured in an accident, you may be wondering what to expect when you call a personal injury lawyer.
At our Greenville law firm, we understand that this is a difficult time for you and your family.
We want to make the process as easy as possible for you, and we will do everything we can to help you get the compensation you deserve.
In this webpage, we will discuss the steps involved in filing a personal injury claim and what you can expect from our law firm.
What You Tell Us is Confidential
You can expect our Greenville accident law firm to be professional and understanding.
We know that the process of filing a claim for damages can be challenging, if not overwhelming, and we will do everything we can to help you through it.
We will listen to your recitation of what happened (the "fact pattern") and answer any questions you have about your legal rights and how accident cases are handled in North Carolina.
5 Things You Should NOT Do After an Accident
We will explain your legal options and help you decide what to do next.
We will work to get you the compensation you deserve, which may include things like property damage (car repairs/replacement), payment of medical bills, lost wages, future medical expenses, physical therapy, EMS – Transport, Emergency Room costs, surgery, pain and suffering, etc.
We Don't Charge for Consultations
When you call our Greenville accident law firm, one of the first things we'll do is ask how we can help you.
We want to understand you, your case, and what's important to you.
We'll then give you a free consultation to discuss your case, your legal remedies, and see if we can help.
If we decide to take your case for legal representation, we'll work on a contingency basis, which means we don't get paid legal fees unless we're successful in obtaining a settlement or verdict.
What Insurance Companies Deny Claims
After a serious accident, we think it's best for you to focus on healing and let us do everything we can to make the insurance claims process as smooth and stress-free as possible.
We'll keep you updated and provide a realistic assessment of your case.
If you've been hurt due to the negligence of someone else, whether it be a car accident, motorcycle accident, trucking accident, or bicycle accident, please call our Greenville law firm today.
We're here to help!
We Will Thoroughly Investigate the Cause and Legal Liability for the Accident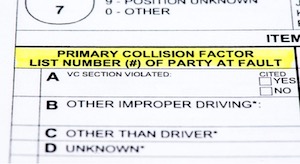 As part of the process of determining the proximate cause of the wreck and legal liability, our Greenville personal injury lawyers will:
Obtain and review all evidence, including police reports, photographs, medical records, and eyewitness accounts
Consult with experts in accident reconstruction, engineering, life-care planning, and economics as necessary
Gather information about the at-fault party's insurance coverage
File a lawsuit and litigate on your behalf, if appropriate
You can expect our lawyers to be accessible and responsive to your needs throughout the process.
Our goal is to help you obtain the full and fair compensation you deserve so that you can move on with your life.
We Will Seek Full and Fair Compensation for Your Injuries and Losses
When you call our Greenville accident law firm, one of our experienced attorneys will review the facts of your case and advise you of your legal options.
If we believe you have a case, we will represent you on a contingency basis.
This means that you will not owe us any attorney's fees unless we recover compensation for your injuries and losses.
We will handle the legal aspects of your case so that you can focus on your recovery.
We will investigate the accident, gather evidence, and negotiate with the insurance companies on your behalf.
If necessary, we will file a lawsuit and take your case to trial.
You can count on us to be there for you every step of the way.
Call our Greenville accident law firm today to schedule a free consultation with one of our experienced attorneys.
We Will Negotiate With the Insurance Company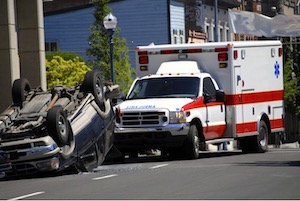 Dealing with the other driver's insurance company and their insurance adjuster can be a hassle, especially if you're under the weather and trying to recover from a serious car accident.
It's a good idea to also consider the fact that your own insurance company may be involved in the process if the at-fault driver either did not have insurance or did not have enough insurance.
Personal Injury claims may include UM/UIM issues. We can help with that too!
Making a car accident claim also takes time, often requiring the collection of proper documentation of:
Medical Bills / Medical Expenses
Follow Up Medical Care / Physical Therapy
Future Medical Expenses
Future Medical Costs / Appliances, Braces, Medications
Necessary Medical Treatment / Surgeries
Accident Report / Police Report
Insurance Coverage
Witness Statements
Drawings / Photographs of the Accident Scene
Video Evidence
Social Media Posts
Statements to the Insurance Adjuster
Prior Personal Injury Claims
In a good number of legal matters, car accident attorneys can settle your case without having to file a lawsuit or litigation.
If we do need to file a lawsuit, we will take your case all the way to trial and verdict if necessary.
You owe no legal fees unless we recover compensation for you either in the form of a settlement or verdict for damages.
You will not have to worry about dealing with the insurance company of the at-fault driver and their adjusters.
Greenville Car Accident Lawyer - Dodge Jones Injury Law Firm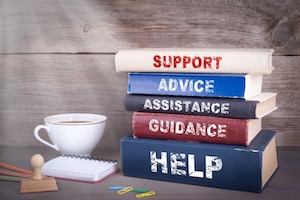 If you need an experienced car accident attorney, we are here to help.
We have successfully represented numerous clients who have been injured in car wrecks.
Some of the types of cases we handle include:
Side-impact collisions (T-bone accidents)
Single-car accidents
Multi-car accidents
Hit and run accidents
Pedestrian accidents
Bicycle accidents
On the Job Accidents / Workplace Injuries