Trucking Accidents: What You Need to Know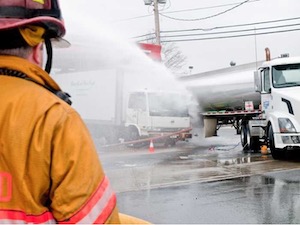 If you've been injured in a trucking accident, you may not know where to turn.
18-Wheeler accidents can be incredibly traumatic and complex, involving multiple parties and insurance companies.
That's why it's so important to have a lawyer on your side who understands the intricacies of these cases and can help you get the settlement you deserve.
In this web page, we will discuss trucking accidents and why it's so important to have a lawyer represent you in court.
Who is Legally Responsible?
In a trucking accident, there are often multiple parties who may be held legally responsible for the accident and the resulting injuries.
The driver of the semi truck, the trucking company, and even the shipping company who owns the contents of the truck may all bear some level of legal liability.
An experienced attorney can help you determine who is responsible and how to best proceed with your claim.
What Types of Damages Can I Recover?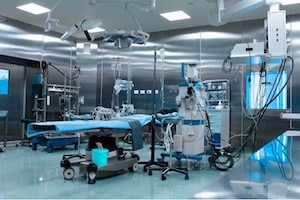 If you or a family member has been involved in a trucking accident, you may be entitled to recover damages for your injuries.
These can include medical expenses, emergency services, lost wages, pain and suffering, and more.
An experienced attorney will be able to help you understand what types of damages you may be entitled to and will fight to get you the compensation you deserve.
Why Do I Need an Attorney?
Truck accident cases are often complex, and insurance companies will do everything they can to minimize the amount of money they have to pay out on a claim.
"The damages associated with trucking accidents tend to be substantial. In part that's because of level of trauma they often cause."

- Kevin Jones, NC Trucking Accident Lawyer
An experienced attorney will level the playing field, making sure that your rights are protected. Our goal is to make sure receive the full and fair amount of compensation you are entitled to.
We charge nothing for legal consultations.
You will not be pressured to hire our law firm and what you tell us during the consultation and as part of the attorney-client relationship is strictly confidential.
What are Punitive Damages?
Punitive damages are awarded in cases where the at-fault party's actions were particularly egregious. They are damages that are in addition to those associated with ordinary negligence.
They're meant to punish the at-fault party and deter others from engaging in similar behavior.
Punitive damages can be awarded in addition to compensatory damages, which are meant to reimburse the victim for things like medical bills and lost wages.
When are Punitive Damages Awarded?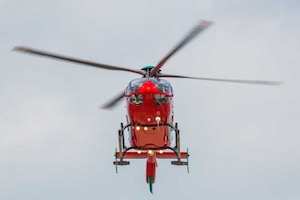 In truck accident cases, punitive damages may be appropriate if truck drivers are driving under the influence of drugs or alcohol (drunk driving), were driving in an especially reckless or dangerous manner, or if the trucking company encouraged or allowed its drivers to break the law.
Are There Special Rules for Drunk Driving?
Commercial Truck Drivers are held to special, more strict standards regarding DWI - DUI - Impaired Driving in North Carolina.
The legal limit for a truck driver is .0399 BAC.
There are truck driver accident procedures for breath and blood sampling in the event alcohol or other controlled substance is believed to be a contributing factor to the wreck.
Punitive damages can be very large, so it's important to have an experienced personal injury lawyer on your side who is well-versed in truck accident law and will fight for every dollar you're entitled to.
Contact us today for a free consultation. We'll review your case and help you understand your legal options.
Call us toll-free at 877-622-6671 or fill out our online form to get started.
Is There a Cap on Economic Damages in North Carolina?
In North Carolina, there is no limit, or "cap" on the amount of money that may be recovered for economic damages.
That's the law for car accidents, motorcycle wrecks, and truck accidents alike.
Economic damages are those which compensate an injury victim for their financial losses.
These can include medical bills, lost wages, and loss of future earnings.
What are Non-Economic Damages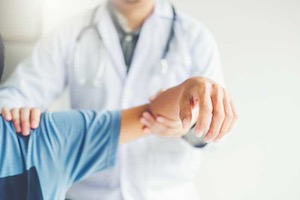 Non-economic damages are awarded for more subjective losses such as pain and suffering or loss of enjoyment of life.
We think it is imperative to contact an experienced truck accident attorney who can help you recover the full amount of damages you are entitled to.
The North Carolina trucking accident lawyers at the Dodge Jones Injury Law Firm have the experience and resources necessary to help you obtain the maximum possible recovery in your legal case.
Contact us today for a free consultation. We serve clients throughout North Carolina, including New Bern, Morehead City, Greenville NC, Jacksonville NC, Beaufort NC, and Raleigh.
Is There a Cap on Punitive Damages in NC?
Yes, there is a limit or maximum on the amount of punitive damages that may be awarded in a trucking accident case in North Carolina.
The Punitive Damages cap sets forth that an award cannot be more than 3x compensatory damages or $250,000, whichever amount is greater for the victim involved in an accident.
Punitive damages are designed to punish the wrongdoer and to discourage others from engaging in similar conduct.
The amount of punitive damages will depend on factors such as the severity of the injuries, the extent of property damage, and whether there was any malicious or reckless behavior on the part of the truck driver.
"Given the often serious injuries involved, it's important to conduct a thorough accident investigation into the causes of the truck accident."

- Kevin Jones, Greenville NC Lawyer
What are Some of the Common Causes of Truck Accidents?
There are many different factors that can contribute to a truck accident. Some of the most common include:
Truck Driver Fatigue
Truck drivers often work long hours, and sometimes they violate federal regulations regarding rest breaks in order to meet deadlines. This can lead to them being tired behind the wheel, which can cause them to make mistakes, leading to serious truck accidents.
Distracted Driving
Like any other drivers, truck drivers can get distracted while they're on the road. This can be due to things like using a cell phone, eating, or even talking to passengers.
Poor Vehicle Maintenance
If a truck isn't properly maintained, it can lead to problems like brake failure. This can be especially dangerous if the truck is carrying hazardous materials.
Inexperienced Drivers
Sometimes trucking companies will hire inexperienced drivers in order to save money. These drivers may not have the skills necessary to safely operate a large commercial vehicle.
Speeding
Truckers often feel pressure to meet deadlines, and one of the ways they try to do this is by speeding. This can obviously lead to truck accidents, as well as motorcycle accidents and car wrecks.
What are Some of the Unique Challenges in Pursuing a Trucking Accident Claim?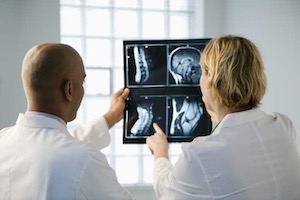 There are a few things that make pursuing claims for truck accidents different from other types of personal injury claims.
First of all, there may be multiple parties involved, including the truck driver, the trucking company, other drivers, and the manufacturer of the truck or its parts.
This can make it more difficult to determine who is at fault.
Another challenge is that federal regulations regarding things like hours of service often come into play.
An experienced truck accident lawyer will be able to navigate these regulations and use them to your advantage.
Finally, because trucks are so large and can cause such serious damage, the stakes are often much higher in these cases.
Wrongful death and catastrophic injuries are not uncommon.
This is why it's so important to have an experienced trucking accident attorney on your side.
If you have questions about truck accident law, contact our office today to schedule a free consultation.
It's important to understand, not all truck drivers and commercial trunk companies have coverage with an insurance company.
Some very large commercial truck companies are "self-insured," and therefore, there isn't always an insurance company for someone involved in the accident to contact to make a claim.
We can help you understand your rights and options and fight for the compensation you deserve.
Are Family Members Entitled to Wrongful Death Damages?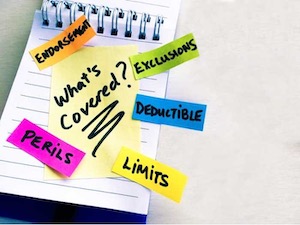 The answer to this question is, unfortunately, not always.
A lot depends on the state in which the accident occurred as well as other factors, such as whether or not the truck driver was speeding at the time of the accident or otherwise negligent.
Truck accidents are complicated. We think it's important to speak with an experienced wrongful death attorney who can help you understand your legal rights and options.
What Does the North Carolina Wrongful Death Law Say?
The North Carolina Wrongful Death Act allows certain family members to recover damages when their loved one dies due to the negligence of another.
Under the law, the surviving spouse, children, and parents of the deceased may bring a claim in certain circumstances.
It is a notoriously complicated area of the law.
If there is no surviving spouse or child, then the grandparents or siblings of the deceased may be able to bring a claim, again depending the unique aspects of the case.
The amount of damages that can be recovered in wrongful death cases related to truck accidents depends on many factors, including the age of the victim, their earning capacity, and whether they were providing support to dependent family members.
In some cases, punitive damages may also be available.
Why is It so Important to Hire an Attorney After a Truck Accident?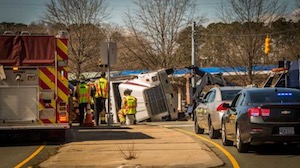 Many, if not most, truck accidents are much more complicated than ordinary car accidents.
There are many different federal and state regulations that commercial truck companies must follow.
When trucking industry regulations are not followed, it can result in a serious accident.
An experienced attorney will be able to investigate the accident and determine if the trucking company was following all of the necessary regulations.
It is also important to hire an attorney because the truck driver and the trucking companies (and their insurance companies if they are not "self-insured") usually have a team of lawyers working on their behalf.
You need someone on your side who knows how to deal with these types of cases and who will fight for you to get the compensation you deserve.
For more information about your trucking accident, sustained injuries, how to obtain a police report, and your best interests, contact our office today for a free consultation.
We'd like to help!