Your First Office Visit With an Accident Lawyer in Raleigh: What to Expect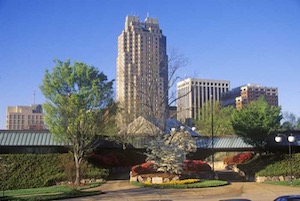 If you have been injured in an accident, we think the next step is to consult with an experienced accident lawyer located in Raleigh.
After car accidents, some people are unsure of whether they need a personal injury lawyer or what will happen during their first office visit.
This page will give you a brief overview of what to expect during your initial meeting with a personal injury attorney.
What Should I Expect?
When you first meet with a car accident attorney, they will likely ask you things like:
How did the accident happen?
What took place?
Who caused the wreck?
How were you hurt?
"We want to know as many details as possible and who was involved."

- Kevin Jones, Personal Injury Lawyer
We like to ask questions about the other driver, any witnesses, and what damage was done to your vehicle.
The more information you can provide, the better.
What Kinds of Questions Can I Expect?
Lawyers ask a lot of questions.
Remember, we weren't there. We didn't see what happened.
We need your help to understand your case and what took place.
How many people were involved?
How many injured victims were there?
Are you related to any of the victims of the accident? Kids? Family? Friend?
How many vehicles were involved in the wreck?
Is contributory negligence an issue?
Was there longlasting injury, broken bones, or traumatic brain injury?
Is there lost income?
What is a Confidential Consultation? Should I Tell My Lawyer Everything?
What you tell us in legal consultation is confidential. That means we keep secrets.
You can share information with us in confidence, knowing we're looking out for your best interests.
An experienced accident attorney will likely ask a lot of specific questions about your injuries like:
Did you go to the ER - Emergency Room?
Were you transported by an ambulance or helicopter?
What diagnostic tests were performed? X-Rays, Blood Tests, CAT Scan?
Are you still undergoing medical care or treatment?
Are you working?
Have you been put on light duty?
Do your doctors think you may need surgery?
Do your doctors think you'll get 100% better?
Again, the more information you can provide, the better.
The Physics of Car Accidents Can Be Complex
Car accident injuries in North Carolina can involve complex forensic evidence and expert witnesses.
That's particularly true if the wreck resulted in the wrongful death someone and any related wrongful death claims.
Be sure to tell your lawyer about any and all symptoms you are experiencing, no matter how minor they may seem.
"I think it's fair to say auto accident attorneys are interested in the specific details of your case, we need to understand the physics of how you were hurt and the related medical expenses."

- Kevin Jones, Raleigh Personal Injury Lawyer
After hearing your recollection of events and what you've gone through, your car accident lawyer will likely have a good idea of whether or not they can help you.
It's important to understand, each car accident case is unique.
Personal injury law requires attention to detail, listening to your recollection of the facts, and a fundamental understanding of what causes car accidents.
We offer a free consultation for a reason.
We want to help.
We want to provide information about auto accidents, traumatic brain injuries, and wrongful death claims.
Call our Raleigh car accident lawyer now to schedule a free, confidential consultation to discuss your car accident case.
How Much are Legal Fees for an Accident Case?
We will explain how legal fees work and answer your questions.
From the outset, we don't charge hourly rates.
You don't have to come up with a retainer and it doesn't cost anything to call our personal injury law firm and ask some questions.
Car accident attorneys often charge what's known as a a contingency fee for auto accident cases. That means there is no upfront payment of a legal fee.
Legal fees are "contingent" upon obtaining a recovery, settlement, verdict, or judgment.
Our legal fees are a percentage of the settlement or recovery for personal injury claims.
That's one reason we're careful in our case selection.
Contrary to what some insurance companies and their adjusters may think, personal injury lawyers don't undertake bad auto accident cases for legal representation.
Legal fees are predicated on success, not failure.
On the other hand, insurance companies make lots of money denying valid claims, making lowball offers, improperly alleging contributory negligence, and pressuring injured victims to quickly settle before they know the full extent of their injuries and damages.
Our clients have been wrongfully injured due to the negligence of others.
As such, we believe our clients deserve full and fair compensation for their injuries.
Our goal is to obtain a fair settlement and financial compensation for things like lost wages, past and future medical expenses, physical therapy, and property damage as the case may merit.
Raleigh Car Accident Lawyers - Do I Need an Attorney?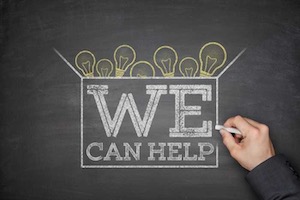 Retaining an attorney or law firm for legal representation may be an important first step in settling a claim for damages.
Insurance companies are in it for the money and their best interests. If they can settle for less, at your loss, that's fine by them.
As such, we think it's a good idea to talk to lawyer, rather than an insurance adjustor who isn't looking out for your best interests.
And while that may seem logical enough, actually establishing the attorney client relationship may seem a bit overwhelming to you.
That's understandable.
Motor vehicle accident cases tend to be a bit complicated, if not confusing if you're not experienced in dealing with issues involving insurance coverage and the NC personal injury law.
If you call us now we can help explain your legal rights and what you you may expect during the process of making a claim for damages.
The First Office Visit: What to Expect
Knowing what to expect at the first office visit is a good place to start.
We provide a free consultation for personal injury cases
We help car accident victims
What you tell us is secret / confidential
We have substantial experience helping clients with personal injury claims and helping people recover compensation for serious injuries
Will a Lawyer Come to My Home or the Hospital?
Not everyone is well enough to meet with a lawyer at their office. That's especially true if the car accident resulted in serious injuries.
Some cases are so serious that our clients may still be in the hospital or in a rehabilitation center or laid up at home.
In some terrible, tragic instances, loved ones are killed in car wrecks.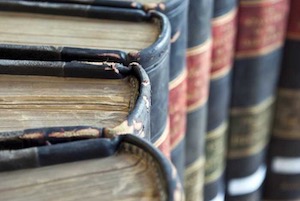 That's one reason we will come to you after a car accident. We want to provide you with timely legal advice you can rely on.
We're available to meet and discuss your case at the hospital, at your rehabilitation center, or even at home.
We want to make retaining our firm easy and without worry.
Part of that includes meeting clients at their point of need.
Call now to schedule a time when we can meet you.
Frequently Asked Questions for a Car Accident Lawyer
How Long Does It Take to Settle a Case?
The time frame for settling your personal injury claim depends on many factors.
It could be resolved in a few months or it may take a year or more.
Frankly, a lot depends on the nature and extent of your injuries.
Some cases take time because settling something before you're healed after a car accident can cause problems.
For example, if you rush into a settlement, you may not be fully or fairly compensated for your medical bills, lost wages, and the pain and suffering that comes with some bad wrecks.
What Happens if I'm Still Seeing a Doctor?
An experienced car accident lawyer will want to know:
Have you reached the full or maximum level of recovery?
Do you have permanent injuries, disfigurement, or scarring?
Have you lost range of motion?
Have you lost the ability to do your job or do it as well as you used to?
Have you lost your job because you were on sick leave for so long?
Will you require additional surgeries or follow-up care, like rehabilitation?
While everyone wants to get better and return to their life like it was before the car accident, sometimes that just isn't possible.
The type of injuries sustained in personal injury cases can depend on the speed of the vehicles, where the impact occurred, and the relative size of the vehicles involved.
Severe injuries are common when car accident claims involve 18-wheeler wrecks and motorcycle accidents.
A car accident lawsuit can help recover financial compensation for medical bills, emergency room costs, treatment, medications, and surgeries.
What is the Average Settlement for a Car Accident?
The answer to this question really depends on each individual case.
There are many factors that affect the value of a personal injury claim, such as:
The severity of your injuries from the car accident
Was there a fatality?
How long will it take you to recover?
Did you miss time from work as a result of the auto accident?
How much are your medical bills?
How much is physical therapy?
Are you permanently injured?
Did you miss work?
Can you work in the same capacity?
Will there be allegations of contributory negligence?
Filing a personal injury claim can be a long and complicated process, but working with an attorney can make it much easier.
An experienced personal injury lawyer will handle the paperwork and communications with the insurance company on your behalf, so you can focus on healing.
If you or someone you know has been in a car accident, contact our Raleigh car accident lawyers today for a free initial consultation.
What is a Contingency Fee?
Put simply, a contingency fee is based on recovery. Our personal injury law firm receives a fee if we are successful in obtaining a settlement or verdict.
It does not require upfront payment of a legal fee.
If we are able to obtain a recovery, legal fees are a percentage of the settlement or recovery for personal injury claims.
That means, basically, No Recovery, No Fee.
Our Raleigh Car Accident Lawyers have substantial experience helping clients with personal injury claims and helping people recover compensation.
"First and foremost, we want to put you at ease. We're here to provide sound legal advice about car accident cases, offering a helping hand. There's nothing to worry about in speaking to our attorneys and staff."

- Kevin Jones
Am I Required to Hire a Car Accident Attorney?
There's no law that says you have to hire an attorney.
You can always represent yourself and your legal interests in dealing with an insurance adjuster after an auto accident.
"It's our firm belief motor vehicle accidents deserve the attention of an experienced attorney. Without a lawyer, we think you are at a disadvantage from the outset. If insurance companies were always fair, there'd be no need for car accident attorneys. We're busy and there is a reason for that: unreasonable insurance adjusters."

- Kevin Jones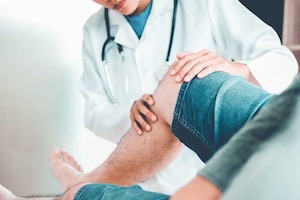 An important aspect of legal representation involves explaining the legal system, how insurance coverage works, and what may or may not be fair compensation.
There are deadlines that must be met, paperwork that needs to be filed, and insurance companies that need to be dealt with. If you're hurt and laid up, that can be hard to do.
An experienced Raleigh car accident lawyer can help you navigate the legal system and ensure that your rights are protected every step of the way.
It often isn't as easy or straightforward as you might think.
The Insurance Adjuster Doesn't Want to Pay for Medical Treatment for My Personal Injury Case
Clients often become clients after they've tried to work through obtaining a settlement with a carrier for a car accident by themselves.
Our system of justice has become increasingly complex.
If you've just been injured after a car wreck, one of the first legal issues may involve determining culpability.
Who caused the accident?
Who is responsible for medical treatment and the related medical bills?
Are car and truck accidents treated the same?
One popular method to challenge a claim for damages is to deny liability after a car accident.
Even if the person who caused the accident apologizes, said, "It's all my fault," that does not necessarily mean their insurance company will do the right thing and take responsibility.
Insurance carriers all-too-often assert contributory negligence, arguing some responsibility for the wreck is shared.
North Carolina is one of the last remaining states that still recognizes the defense of contributory negligence.
If you are responsible for your injuries, even if in a small amount, that may bar your ability to recover any amount.
What if the Other Driver That Hit You Doesn't Have Any Insurance or Not Enough Insurance to Cover All Your Damages?
Uninsured and underinsured motorist claims are relatively common in North Carolina.
Car accident claims due to someone else's negligence can be complicated and may require filing an official claim both with the insurance company that represents the "at fault" party as well as your own car accident insurance.
This is where having uninsured motorist (or underinsured) coverage on your own auto policy can come in handy.
If you have been injured in a car accident caused by an uninsured or underinsured driver, or something involving Hit and Run accidents, you may be able to make a claim against your own insurance company.
That's where a car accident attorney comes in.
We can explain your legal rights and options after an auto accident.
What Should I Do if the Other Driver's Insurance Company Denies My Claim?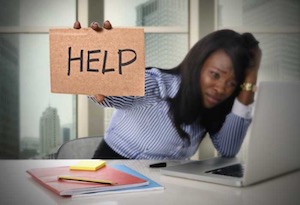 If you have been in a car accident and the other driver's insurance company has denied your claim after a car accident or has alleged contributory negligence, that may require filing a personal injury lawsuit.
If you have been injured in an auto accident caused by someone else, give us a call.
We'd love to help.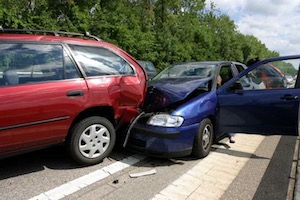 Understanding the mechanics of a wreck, reviewing accident reports, and the ability to link personal injuries to causality are important tools for presenting an effective claim.
That, in part, is what a Raleigh accident lawyer can do to help.
We carefully analyze cases.
Reviewing the accident report, and the conclusions therein regarding the cause of the accident, is a good place to start.
That is by no means the end-all and beat-all.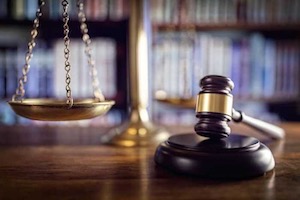 Police officers are human. Just like the rest of us, they are subject to making mistakes, drawing the wrong conclusions, and bias.
We believe it's important to conduct an independent investigation of the accident, speaking with witnesses on-scene, and working to determine if the conclusions drawn by the investigating officer are both accurate and reasonable.
Accident Lawyers - Personal Injury Information
Car Accident Lawyer Near Me - Kevin Jones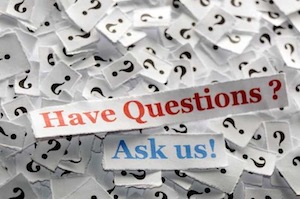 Our law firm is dedicated to helping people who have been hurt by the negligence of others.
If you were injured in a car accident, trucking accident, or some other personal injury matter, we're here to help.
Legal consultations at our law office are free of charge.
That's true even if we visit you in the hospital or at home.
We don't require a formal office visit.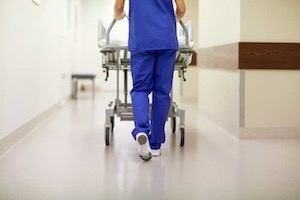 Legal fees are tied to success.
As PI lawyers we work on a contingency.
Our legal fees are earned only if we are successful in obtaining a settlement or judgment after trial, assuming we're required to file suit and litigate in the courts.
Either way, sitting down and talking with us, asking questions, and getting information about your legal rights in North Carolina is free.
Call Kevin Jones now to schedule your consultation.