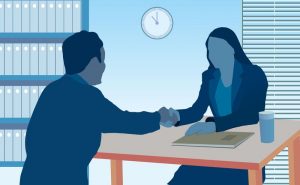 Eastern North Carolina personal injury law firm: What do lawyers charge in wreck cases?  Contingency Fees in NC
What does it cost to hire a lawyer in North Carolina?
What's included in legal representation?
How do personal injury law firms charge fees?
What are contingency fee agreements?
Does it cost anything to talk to an attorney in NC?
People have questions often about what it's going to cost to hire a lawyer for a personal injury claim.  That's normal.  Most accident lawyers in North Carolina offer a complimentary consultation.
In your Google Search for law firms in eastern North Carolina, it does not matter if you typed in "Personal Injury Lawyers" or "Wreck Attorneys" or "Law firms that handle car accident lawyers."
Whether you call it a car accident or motor vehicle collision or wreck, the fact is, if you're looking for an experienced lawyer, chances are you have suffered losses or damages and are seeking legal advice about how to handle your case, preserve your legal rights, and possibly file a claim for compensation or money damages in North Carolina.
Our law firm is dedicated to helping people who have been injured in wrecks.  We also can help you if you were injured at work and have losses relating to lost wages, injuries, medical bills, and permanent physical limitations.  We are more than willing to sit down with you and talk about your case. . .free of charge and with no obligation to retain our legal services or law firm.
It costs nothing to talk to a lawyer and determine how our law office might be able to help you.
The Dodge Jones Injury Law Firm provides FREE legal advice about whether you have a case for money damages.  Legal representation, once there is an attorney-client relationship, is handled in a contingency fee relationship.
That means the initial consultation is free.  Legal fees are earned upon achieving a verdict or recovery for things like personal injuries, lost wages, and medical bills / expenses.
There may be other costs associated with presenting a claim, litigation, or presenting a case at trial.  Clients are ultimately responsible for the costs associated with bringing a claim, which may include deposition costs, expert fees, and filing fees.
The good news is fees for legal representation for accident cases and wreck claims are tied to success, not failure.  If we are unable to obtain a settlement or verdict at trial on your personal injury case, we do not collect legal fees – Kevin Jones
You're under no obligation to sit down and have a conversation and get your questions answered about your case.
MORE INFO: Wreck Cases and Insured Motorists in NC
There are going to be costs associated with pursuing the claim that are going to be the responsibility of the client regardless of the outcome.
However the fees are only paid if there is a recovery.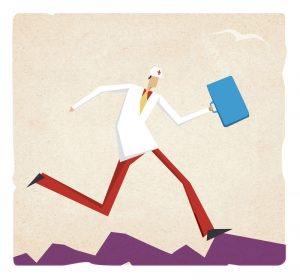 I'm Kevin Jones.
If you have any questions about a car accident, a motorcycle accident, boating accident, a dog bite case, slip and fall, give me a call.
I'm happy to sit down and talk with you about your case and see what we can do to help.
Legal representation at the Dodge Jones Injury Law Firm includes matters involving car wrecks, trucking accidents, and motor cycle collisions.  Our lawyers and legal team help people, answering questions and presenting personal injury claims with care and professionalism.
If you, a friend or family member have been injured due to the negligence of another, there may be legal options available.  It is important to remember there are limitations on how long you have to make a claim for money damages or file a lawsuit for personal injuries, lost wages, and damages associated with an accident claim.
NC lawyers refer to that as the Statute of Limitations.  Failure to properly preserve your legal rights may result in the waiver of the ability to recover any amount.  Simply filing a claim with an insurance company or insurance adjustor, if you were injured in a workplace accident, advising your employer of the injury MAY NOT BE ENOUGH.
Proper steps must be taken to preserve your claims for damages.  While filing a lawsuit is not always required, sometimes it is necessary to go to Court in North Carolina and fight for your legal rights.
Our personal injury lawyers in Greenville NC, Jacksonville, North Carolina, Beaufort, New Bern, and Morehead City are here to help answer your legal questions.  Call NOW for a free, confidential consultation.
Again, legal fees apply only if there is an attorney-client relationship, our firm has been properly retained for legal representation on your personal injury case AND we are able to obtain a settlement for damages or verdict after trial.
1801b