Answers to Your NC Workers' Compensation Questions
What Should I Do if My Employer Refuses (or Fails) to Report My Accident and Injury?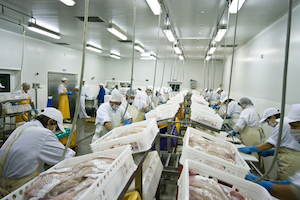 Most employers understand what is required to be filed with the NCIC – North Carolina Industrial Commission.
Workers Compensation Claims and work comp benefits, especially in high-risk industries such as Commercial Construction, Factories, and Fabrication Facilities, are common. Even minor accidents should be reported, as the failure to do so may cause long-term problems in the event the injury is worse than it at first looks.
Unfortunately, some employers, fearing increased insurance premiums or problems associated with workplace safety issues, refuse to properly report workplace injuries. Other employers fail to pay their Workers' Compensation Insurance premium or even ever obtain a policy.
But for employers who are "self-insured" and/or those not subject to the NC Comp Laws, the failure to cover Workmen's Compensation Insurance is against the law.
Injured employees can file a Notice of Claim with the NC Industrial Commission. Lawyers who handle on-the-job injuries (sometimes called "Plaintiff" or "Injury Lawyers") may refer to that "notice" as a Form 18.
There is also a Form 18B in North Carolina for lung diseases. Claims for Lung Disease may be made by the employee, the employee's representative, or a dependent seeking benefits.
Both forms may be emailed to the NC Industrial Commission at: forms@ic.nc.gov
Notice of a Claim, via either the Form 18 or Form 18B, should be filed within two years of the workplace accident.
---
Where Do I Get Medical Treatment for an On-The-Job Accident?
The Industrial Commission may Order medical care or treatment in appropriate circumstances. Barring that, ordinarily the Workman's Compensation Insurance Carrier or the Employer provides medical care. As such, the Employer or Work Comp insurance company often directs medical treatment.
Can I Trust the Company Doctor?
At the same time, an injured employee may petition the IC (Industrial Commision) to approve a doctor chosen by the employee or to change physicians when "good grounds" are demonstrated.
It's important to note, payment by the Comp Insurance Carrier and/or the Employer may not be guaranteed unless written permission to change doctors (treatment providers) is obtained from the Work Comp insurance company, the Industrial Commission, or the Employer before treatment is received.
---
Can I See a Chiropractor After an On-The-Job Injury?
An employer may grant permission to seek treatment from a chiropractor. If given permission, the employee may be entitled to 20 chiropractic visits if such treatment and care are "medically necessary."
In the event additional visits to the chiropractor are needed, the chiropractor should request authorization through the employer.
---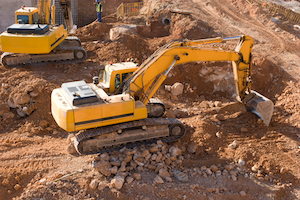 Can I Get Reimbursed for Travel for Medical Treatment After a Workplace Injury?
An employee may be entitled to mileage at the rate of .54 cents per mile if travel for treatment is 20 miles or more. Obviously, that is limited to treatment for a workplace injury and not ordinarily medical care.
The mileage benefit has periodically changed (increasing and decreasing) over the years. The .54 cents per mile reimbursement applies to travel on January 1, 2016 or after. For time period between January 1 and December 31, 2015, the reimbursement rate was 57.5 cents per mile.
How Much is My Comp Claim Worth?
Industrial Commission protocols allow for self-insured employers and Workmen's Compensation Insurance Companies to pay travel expenses and the costs of medications directly to the injured employee without first gaining approval by the Industrial Commission.
---
When Can I Start Collection Worker Compensation Benefits in North Carolina?
An employee is not entitled to lost wages for the first week (7 days), unless an on-the-job disability is more than twenty-one (21) days.
As such, the first work comp disability check will NOT include payment for days one (1) through seven (7) after the accident. Payment for the first week (7 days) would be appropriate if the disability continues and goes beyond twenty-one (21) days.
---