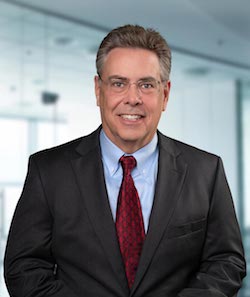 Robert Dodge (Retired)
Born: Burlington, North Carolina, February 21, 1960; admitted to bar, 1988, North Carolina; 1991, U.S. District Court, Eastern District of North Carolina; 2002, U.S. Court of Appeals, Fourth Circuit.
Personal: Married to Beverli Dodge; father of Blake and Delaney Dodge; Attends First Presbyterian Church, Morehead City (Elder, 2002-2005, 2009-2012).
Member: Carteret County Bar (President, 1994) and N.C. Bar Association (Member, Litigation Section), North Carolina State Bar
Professional Accolades: Million Dollar Advocates Forum (Life Member). Martindale-Hubbel - Legal Ability Rating by members of the Bar and Judiciary: High to Very High; Ethical Standards Rating: Very High.
Member, State Commission on National and Community Service which oversees Americorps (1993-1996); and committee (chairman for five years) for Eckerd Youth Alternatives' Camp E-Ma-Henwu.
About the Dodge Jones Injury Law Firm
The attorneys at our eastern North Carolina law firm provide legal representation in matters involving vehicle accidents, North Carolina Workers' Compensation Act claims, and Social Security Disability Claims. Licensed as an attorney in North Carolina since 1988, Robert Dodge is an experienced litigator, legal advocate, and respected member of the legal community.
If you Googled, "Lawyers Near Me Greenville NC" or "Accident Attorneys in Beaufort, North Carolina" our law firm is available for consultation. With 5 convenient office locations in eastern North Carolina and Coastal NC, we want to make it easy to meet with our personal injury lawyers. In the event you are unable to travel to our law office, we are able to meet with you and loved ones at home, in the hospital, and in long-term-care facilities.
For claims involving trucking accidents, car accidents, motorcycle wrecks, and NC Work Comp claims, we do not charge for a legal consultation. Legal fees are earned on a Contingency Fee or Contingent Legal Fee basis. Legal fees are a percentage of recovery for money damages if our law firm is able to obtain a settlement or verdict after trial or hearing.
Accident and Injury lawyers at the Dodge Jones Injury Law Firm devote time and attention to complex litigation, necessarily including legal representation in matters involving the loss of a loved one, wrongful death claims, catastrophic loss, TBI Traumatic Brain Injury, and Spinal Cord Injuries.
Robert Dodge has dedicated his professional life to helping people. Legal claims for personal injuries associated with car accidents in North Carolina require careful analysis of medical records, treatment histories, and accident reports.
If you or a loved one was hurt due to the negligence of another, we're here to help - Robert Dodge, Personal Injury Lawyer New Bern NC
Determining fault is an important aspect of any claim for money damages in North Carolina. That is in part due to the fact North Carolina is one of the few remaining jurisdictions in the United States that allows, as a defense, the legal theory of Contributory Negligence. Lawyers experienced in NC litigation must be prepared with the facts and law in representing clients. One should anticipate that in many legal claims, insurance companies and their defense lawyers will allege "contrib" (contributory negligence).
Many if not most states have adopted a method of apportionment of fault in claims for negligence. That methodology is referred to as Comparative Negligence. As the NC Accident Laws in North Carolina presently stand, if you contributed to the accident or your own injuries you are precluded from recovering any amount. Even if the tortfeasor (the person who caused the accident) is 99% responsible for the accident and your injuries, you will receive nothing if you "contributed" to the cause of the wreck and injuries.
That is an extremely harsh North Carolina personal injury law. And because of that, accident injury lawyers NC must be extremely careful in case selection and presentation of claims for trial in District or Superior Court in North Carolina.
Robert Jones retired from practice on 2021.
Note: Assignment of "fault" and contributory negligence generally are NOT part of claims made under the North Carolina Workers' Compensation Act. For more information about Workers' Compensation claims in North Carolina click here.
Education
J.D., Wake Forest University School of Law, 1988
B.S., University of North Carolina, 1985
Jurisdictions Admitted to Practice North Carolina, 1988

Professional & Bar Association Memberships
N.C. Advocates for Justice
American Trial Lawyers Association
Practice Areas
Personal Injury -- Plaintiff

TBI Traumatic Brain Injury
Wrongful Death
Catastrophic Loss
Spinal Cord Injury
Permanent Injury and Disfigurement
Loss of Limb, Scarring

Motor Vehicle Accidents -- Plaintiff

Car Accidents
Boating Accidents
Jet Ski Accidents
Semi Truck Accidents

Workers' Compensation Law

Permanent Disability
Workplace Fatalities

Products Liability Law