Underinsured Motorist Coverage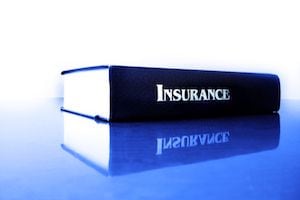 Trial courts are occasionally called on to determine whether underinsured motorist coverage or "UIM" insurance is available.
Assuming coverage exists, a secondary determination is made regarding the amount each party or parties are to receive.
The Court ordinarily takes into consideration:
How many parties or "claimants" are seeking recovery pursuant to the UIM policy; and,
How the tortfeasor's liability policy has been exhausted, that being due to the "per-accident" or "per-person" cap.
What is UIM Coverage? What is UM Coverage?
"UIM" stands for underinsured motorist insurance. Ordinarily, it pays for injuries associated with a claim for damages including things like:
Doctor's bills
Medical Expenses
Surgeries
Ambulance Transport
Physical Therapy
Medications
UIM is intended to protect injured parties when the negligent driver carries too little insurance coverage.
North Carolina mandates all vehicles are covered by some form of insurance policy, setting minimums by statute.
The statutory minimum for bodily injury is $30,000 per person. The per accident bodily injury minimum is $60,000. The property damage minimum is $25,000.
There are times when the "minimum coverage" does not cover all the expenses associated with an accident. That is especially true in instances of catastrophic loss.
"UM" stands for uninsured motorist coverage. It applies in instances when the tortfeasor (the negligent driver) has failed to purchase insurance or is operating a motor vehicle that is not covered by insurance.
That may occur in instances where coverage has lapsed, no coverage was purchased, or coverage is later determined not to apply.
Operating a motor vehicle on the roadways without proper insurance coverage is a criminal charge in North Carolina and is classified as a Class 1 Misdemeanor.
The maximum possible punishment for a Class 1 Misdemeanor, depending on the defendant's Prior Record Level (PRL) is up to 120 days of incarceration in the NC Department of Adult Corrections.
Analysis of UIM Coverage
The North Carolina Court of Appeals previously established a "straightforward analysis" in determining what, if any, amount of coverage under the UIM policy is available.
First, the trial court is to determine whether there is available UIM coverage. If it is not, the inquiry ends there.
If UIM coverage is available, the court thereafter makes an inquiry into how much the insured are to receive under the UIM policy.
In the event one or more claimants are seeking coverage under the UIM policy, how the liability policy becomes exhausted affects the UIM limit applicable to the claim.
When the tortfeasor's (the negligent party) liability coverage is exhausted, consistent with the per-person cap, the per-person cap under the UIM policy is the applicable limit.
When the liability policy is exhausted due to the per-accident cap, the UIM limit, per-accident, will be the determinative factor.
Examples
1. Vehicle A fails to stop at an intersection in New Bern, striking Vehicle B at a high rate of speed. Within the accident report prepared by a North Carolina State Highway Patrol Officer, the driver of Vehicle A is determined to be the "responsible party."
Vehicle A is driven by Defendant Dan, a resident of Morehead City. He has a valid NC driver license.
Dan is insured by North Carolina Farm Bureau Mutual Insurance Company. He carries minimum liability coverage of $30,000 per person and $60,000 per accident.
Vehicle B carries UIM coverage of $50,000 per person and $100,000 per accident protection.
All three occupants of Vehicle B are injured in the wreck. Their total damages for injuries sustained in the car accident, including medical bills and costs of care, are $29,000.
Although Vehicle B is covered by a policy that includes "UIM Coverage," given the total damages sustained are less than the $30,000 per person and $60,000 per accident terms of the tortfeasor's policy, UIM would not be applicable.
Underinsured Motorist Insurance applies only when the policy of the "at fault driver" has been exhausted.
2. Vehicle A is driven by Defendant Dan, who is impaired at the time of the accident. Vehicle B is driven by Plaintiff Paul.
The accident report, as prepared by a Town of Beaufort Police, indicates, "Cause of collision: Vehicle A crossed center line, striking Vehicle B head on. Defendant Dan arrested on-scene for DWI and is further charged with speeding."
Vehicle A carries "minimum" coverage. The same is true for Vehicle B. The two occupants in Vehicle B sustain damages amounting to $100,000.
The UIM policy on Vehicle B would be triggered, assuming the "per accident" maximum is exhausted on Vehicle A's liability policy.
Vehicle A, paying on the "per accident" exhausts at the maximum of $60,000. The UIM carrier would be entitled to a set-off of $60,000, paying $40,000 to the injured occupants of Vehicle B.
Related Legal IssuesNew Bern Personal Injury Lawyer – Kevin Jones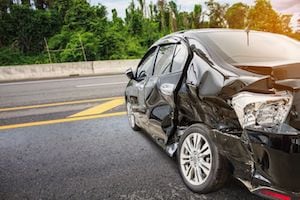 If you were injured because of someone else's negligence, we may be able to help.
Our New Bern law firm provides legal representation to people with car accident claims and losses related to semi-struck wrecks, motorcycle accidents, and even bicycle accidents.
With five convenient office locations in eastern North Carolina, we want to make it easy for you to meet with a lawyer.
In the event you're laid up in bed, at home or even in the hospital, we can come to you.
The key is to focus on getting healthy. Let us take on the burden of handling the legal aspects of your claim for damages.
Kevin Jones is an experienced personal injury lawyer. He's also a local. Kevin grew up in eastern NC.
He is from Morehead City and attended high school in Cateret County.
Consultations at our law office are free of charge. Claims involving negligence and gross negligence are handled on a "contingent fee" basis.
Legal fees are earned only if we are successful in making a claim for damages. That may take the form of a settlement or judgment after trial.
It costs nothing to meet with us, to ask questions, and to determine whether you have a case. That's what we mean by saying there is a "free consultation."
We don't charge hourly rates to investigate your claim to determine whether a cause of action exists.
That's important because North Carolina is one of four remaining states in the US that continues to recognize the defense of Contributory Negligence.
UM and UIM claims in North Carolina are notoriously complex. Indeed, such matters continue to be argued in our appellate courts.
If you have questions, we're here to help.