Med Pay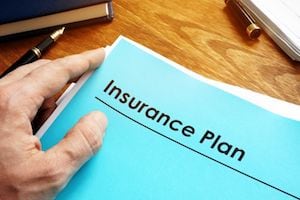 Do you have "Med Pay" coverage on your automobile policy? It's not usual for people to forget or not even know they have that type of insurance protection.
It's formally known as Medical Payments Coverage. Injury lawyers often refer to it as "Med Pay."
Med Pay is there to help cover reasonable medical bills and other necessary expenses.
Depending on the type and level of coverage, it may also include reimbursement for funeral expenses, up to the policy limits. It's an optional type of motor vehicle insurance.
In North Carolina, coverage normally is somewhere between $1,000 up to $10,000 and serve as a valuable type of "first party insurance" to cover immediately due medical bills.
Medical payment coverage is separate from insurance coverage involving the tortfeasor (the person who caused the accident). It is also different from and in addition to UM/UIM coverage on your personal vehicle policy.
Med Pay may be an option for passengers in a vehicle with coverage.
The North Carolina insurance laws do not require Med Pay coverage.
It is deemed, "extra-contractual." Unlike liability coverage, Medical Payments Coverage is an optional add in offered by the carrier, ordinarily for an small additional premium.
Our insurance laws in the Pine State can and often do differ from other states.
As an example, South Carolina has its own form of Personal Injury Protection or "PIP" coverage. Florida appears to require PIP coverage, where North Carolina does not.
"If you have Med Pay coverage, it often makes sense to present a claim for medical bills. We recommend clients, before doing anything, consult with legal counsel. The insurance laws in North Carolina can be complicated."

– Kevin Jones, Accident Attorney
Should I Make a Claim Under Med Pay or Medical Payments Coverage?
North Carolina remains one of the last states in the nation that still recognizes the outdated legal defense of Contributory Negligence.
Determining who is at fault and therefore legally responsible for an accident is often an important consideration.
As such, clients are sometimes concerned that making a claim for repayment of medical bills on their policy may adversely reflect on the overall claim.
They may also worry that claiming under the Medical Payments Coverage provision of the policy will ultimately result in a premium increase.
Medical Payment Coverage in North Carolina is considered outside of fault-based liability. That means fault is not considered.
The NC insurance laws do not allow for premium surcharges when fault is not an aspect of the claim. As such, making a Med Pay claim is not supposed to result in higher insurance premiums.
If you carrier attempts to raise your rates, contacting the North Carolina Commissioner of Insurance often clears up that issue.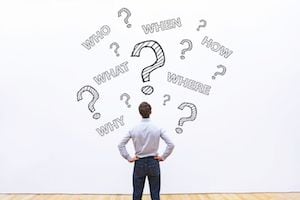 Med Pay allows for prompt reimbursement of medical expenses/bills.
It also may be used towards a policy deductible, co-pay, and non-covered medical expenses. In the event you do not have major medical coverage (health insurance) or Obamacare, Med Pay may help offset some out-of-pocket expenses of medical treatment and care.
In the event contributory negligence is proven, Med Pay remains an option, as coverage not related to fault.
Should I Give a Statement to MY Insurance Company?
You are NOT required to give a statement to your own insurance company. It does not matter if that involves a recorded statement or answering informal questions about the accident.
Cooperation with investigating claim requires only providing notice of the claim and thereafter providing information as may be necessary/appropriate.
"We strongly encourage clients to consult with legal counsel before doing anything. Part of our job involves helping deal with carriers and adjusters."

– Kevin Jones, Greenville Personal Injury
You also are NOT required to give any type of statement to the insurance carrier who represents the person who caused the accident.
At the same time, they may deny coverage or payment of the claim.
Frankly, we firmly believe it's much better to allow your lawyer to negotiate with the insurance company and their adjuster.
We understand the complexities of the NC insurance laws and are quite comfortable protecting clients' legal rights.
We also have no problem reminding insurance companies of the laws and their duties relative to presenting a claim.
Related Legal Issues