The holiday season is upon us.  With that comes parties, family get-togethers, office events. . .and drunk driving.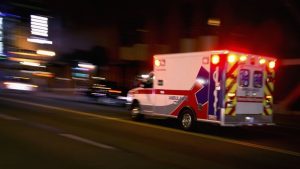 It may come as a surprise to some that the Wednesday before Thanksgiving has surpassed New Year's  as the "Biggest Drinking Day in the US."  
Law enforcement hasn't missed the fact that #BlackOutWednesday is popular with the 21 to 34-year-old set.   
In fact, that age group accounts for more than 50% of drunk drivers killed in collisions/wrecks on BlackOutWednesday. 
Unfortunately, most people are well-aware of the relationship between holiday parties and the excessive consumption of alcohol.  Very few think a drunk driving accident or fatality will strike close to home.   
The holidays tend to be a busy time for plaintiff and injury lawyers.  Some of the worst, most heart-wrenching cases we see involve the tragic loss of a loved one during Thanksgiving, Christmas, and New Years due to drunk driving – Kevin Jones, Wrongful Death Lawyer  
Drunk Driving Accidents: It's no "accident"  
One of the most avoidable, common causes of accidents in North Carolina is drunken driving.  While many call them an "accident," there actually was a choice made. 
It's no accident to have too much to drink and insist on driving home.  
At the Dodge Jones Injury Law firm, we prefer to refer to "accidents" as wrecks or collisions.  It's not a matter of semantics.   
If you were injured because of the negligence of another, someone failed to exercise a reasonable, expected level of care. 
North Carolina accident lawyers refer to that as the "standard of care."  It's not complicated.  All it requires is reasonableness and common sense.
One needs only apply reasonable care to not to hurt others.  It's not unreasonable for all of us to expect this:
If you have had ANYTHING to drink, don't drive.  Even small amounts of alcohol affect your ability to operate a motor vehicle.
Under the NC accident lawyers, every motorist has the responsibility to drive in a reasonable, safe manner and a speed prudent for the conditions.  
It most certainly is per se unreasonable to violate the NC drunk driving laws.   
In fact, one need not be "drunk."  Under N.C.G.S. 20-138.1, the legal standard of impairment involves a "noticeable" or "appreciable" effect of alcohol (or drugs).  
Gross Negligence:  Punitive Damages 
There are times when the level of negligence is extreme, if not offensive.  In those instances, Punitive Damages may be authorized under the law.   
Everyone knows it's illegal to driving while impaired and that there can be consequences for breaking the law, including the possibility of jail time, probation, costs, and fines.  
Recovery after a wreck/collision may include things like:  
Lost Wages

 

Scarring

 

Disfigurement

 

Medical Bills

 

Costs of Therapy

 

Prescriptions 

 

Loss of Mobility

 

Pain and Suffering 

 

Disability

 
 Those are what we refer to as "actual" or "compensatory damages."  The tortfeasor (the person who caused the injury) is responsible for compensating the victim.  
Punitive damages may be awarded, when legally appropriate, in addition to actual damages.  They are form of punishment that are separate and apart from what a Judge may Order pursuant to a conviction for criminal charges in North Carolina.  
If the defendant engaged in willful, wanton misconduct or is responsible for an intentional tort, punitive damages may be awarded.  
In part, the purpose of punitive damages is to punish outrageous conduct and to deter others from doing something similar in the future – Kevin Jones, NC Accident Lawyers  
Punitive Damages in North Carolina 
Nationwide, punitive damages are awarded in rare circumstances.  In North Carolina, by law, one type of "willful or wanton conduct" may be DWI or drunk driving. 
Under N.C.G.S. 1D-15: Standards for recovery of punitive damages, they may be awarded if:  
Plaintiff proves Defendant negligent and legally liable 

 
The Plaintiff is NOT negligent (contributory negligence) 

 
Plaintiff proves the existence of an Aggravating Factor 

 
Fraud

 
Malice

 
Willful or Wanton Conduct 

 
There is a law in North Carolina regarding punitive damages for punitive damages. It's called a "cap," where damages a limited to 3x compensatory damages or $250,000, whatever is higher. 
There is NO PUNITIVE DAMAGES CAP IN NORTH CAROLINA FOR DRUNK DRIVING CAR WRECK CASES  
Legal Issues of Interest:
New Bern, Jacksonville NC, and Greenville Accident Lawyers
If you were hit by a drunk driver or suffered injuries after a car wreck, truck accident, or have a claim for negligence, we're here to help. 
Our law firm focuses of personal injury matters in eastern and coastal North Carolina.  We have several convenient office locations to serve you.   
Call Kevin Jones NOW to schedule your complimentary (free) legal consultation: 877-622-6671  
You may also email Kevin Jones directly at:  Kevin@DodgeJones.com