There is a reason why driving while impaired is aggressively enforced.  "Accidents" are not limited to the general public.  WBTV Charlotte reports a police car struck by drunk driver, resulting in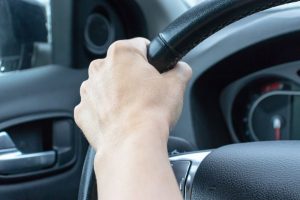 serious injuries to the officer.
The fact-patterns associated with accidents and DWI charges reveal it's really not an accident.
No one 'accidentally' gets behind the wheel after drinking too much and drives.  It's not an accident at all.  A decision was made – Kevin Jones, Injury Lawyer 
Most people are aware that the North Carolina accident laws allow for recovery under the theory of negligence.  For drunk driving accidents, there also may be the possibility of punitive damages.
Accident Recovery:  Drunk Driving Wrecks
There can be consequences to drunk driving other than criminal charges.  The NC accident laws, through our system of justice in the civil courts, authorize compensation to victims hurt due to the negligence of others.
Driving while impaired is a criminal offense.  It also can be deemed especially reckless, dangerous behavior.  Restitution and compensation for the resulting damages are more than reasonable.
There are times when the accident laws in North Carolina authorize a type of punishment that is technically separate and apart from criminal charges.  Accident lawyers, those law firms who help people with civil cases, may reference something called punitive damages.
In many cases involving allegations of "drunk driving," relative to an accident or wreck, plaintiff lawyers may wish to consider punitive damages if the impaired driving was a proximate cause of the accident.  Indeed, in considering whether to litigate any matter in court, the nature and circumstances of what caused the accident is often an important first step of legal representation.
The "punishment," is said to be "punitive" in nature.  It's not extra jail time or anything.  The person who caused the accident or the "tortfeasor" is punished with a financial sanction in addition to the ordinary costs and expenses after an accident.
The legal standards between civil court and criminal court are different.  In criminal court, the State bears the Burden of Proof.  The prosecutor must present evidence showing, Beyond a Reasonable Doubt, that the accused is guilty.
In civil court, the legal standard is much lower.  The Plaintiff (the person hurt in an accident) need only show, by the Greater Weight of the Evidence, the Defendant is legally responsible.
That legal standard, "By the Greater Weight of the Evidence," involves a determination of whether it's more likely than not the Defendant is at fault.
As such, even if the Defendant is found not guilty of the criminal charges, that does not mean a civil cause of action, at the much lower standard of proof, cannot be made.
A Plaintiff may still prevail in civil court, obtaining damages and compensation, despite what takes place in criminal court.
Damages from drunk driving accidents
"Damages" is another way of saying compensation.  In some ways, "damages" serve as a form of reimbursement for expenses.
After an accident, our goal is to secure fair compensation for the damages that were the natural, proximate result of the negligence of someone else.  Put simply, there are certain foreseeable expenses and costs associated with a wreck.  That's true whether the accident involved a car, an 18-wheeler, or even a bicycle for that matter.
After an accident, you may be out of work for a while.  Even after returning to work, it's not unusual for there to be days where physical therapy is required, resulting in lost hours/wages.
If you're an hourly employee, days off from work results in lost wages.  Other expenses or "costs" attributable to the accident may include:
Loss of income
Medical expenses
Pain and suffering
Emotional distress
Disability
Coastal NC Accident Lawyers:  Kevin Jones
We're here to help and want to answer your questions.  We charge nothing for legal consultation.  Everything you tell us during the consultation is also confidential.  That's true even if you decide to go another direction.
Our firm is dedicated to helping people who have been injured.  That's why our firm name is the Dodge Jones Injury Law Firm.  That includes people who drive for work, commercial drivers, and even if you're in law enforcement and your police car struck by drunk driver.
Call now to schedule your complimentary consultation:  (252) 499-9859
Other Legal Issues of Interest