Should I Hire a Workers' Comp Lawyer?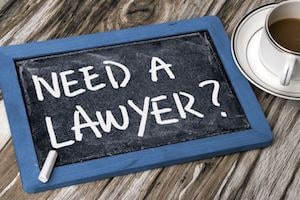 Given the complexities of the NC Worker's Compensation Act, we think it's a good idea to hire a Comp Lawyer in Greenville NC. While you can always try to represent yourself, that can be difficult to do, especially if you're catching heat from your employer about filing a claim in the first place.
"Talking to a lawyer is not the same as committing yourself to legal representation. To the question, 'Should I hire a Comp Lawyer?' I normally answer, 'Let's figure out whether you need a lawyer in the first place'."

– Kevin Jones, Workers' Comp Lawyer Greenville NC
That may seem a bit odd? A lawyer who isn't trying to pressure me into hiring his firm? What's the catch? Actually, there isn't a catch. In fact, we don't even charge anything to sit down and talk. Whether it's an accident injury case or a work-related injury, we offer what lawyers call a Free Consultation.
How to File Claim: Worker's Compensation Greenville NC
We get that bringing a claim for a workplace injury may not be what's best for you or your family. Even if you have a valid claim and have suffered some serious injuries, you may be afraid what will happen if you file for Work Comp. That's very much part of the consideration when we evaluate your case. We want to know what you think and what your goals are.
How Do Lawyers Charge for Legal Services?
In NC Work Comp cases, we charge what's called a "contingency fee" or "contingent fee." Our legal fees are contingent upon success. We define that as obtaining a settlement or verdict after litigation. If we recover nothing or if the claim is ultimately rejected, we do not collect a legal fee.
As such, we want to make sure be bring valid claims. We want to provide information, helping in the decision as to the most appropriate manner in which to proceed. Part of contingency fees involves working out what exactly the legal fees and what costs of bringing a claim with the Industrial Commission might be.
"Legal fees for Comp claims are a percentage of recovery. That means as Comp lawyers we only get paid, again a percentage, if we're successful in the claim or litigation."

– Kevin Jones, Greenville Comp Lawyer
What Do Workmen Compensation Lawyers Do?
The first thing we do as lawyers is to explain the legal system and your legal rights under the NC Comp laws. Not knowing what to do or expect can cause a fair amount of anxiety. Comp claims in North Carolina can be pretty complicated. That's especially true if there are permanent injuries or limitations in your ability to perform your job duties.
You may have heard of things like:
Partial Disability
Permanent Partial Disability
Dismemberment
Temporary Total Disability
Permanent Total Disability
Temporary Partial Disability
If you're laid up at home or even worse, stuck in a hospital bed we can explain your legal rights, give you options, and if appropriate, make sure all the proper paperwork is filed to preserve the claim.
We're more than willing to help take the load off your shoulders and let you focus on getting better.
Choosing Workers' compensation Lawyers in Greenville NC
We think choosing a lawyer should involve more than a Google search of, "Lawyers near me." While that lawyer may be close, and assumedly convenient, that doesn't mean they help people with injury cases or even Work Compensation claims.
10 Tips for Choosing a Work Comp Lawyer
We encourage you to take your time and consider several different factors. Ask questions. Make sure you feel comfortable with the attorney. Do they seem concerned about you and any individual concerns or needs? Here is what we think are good questions:
Do have a law office in Greenville NC?
How long have you been practicing law?
What percentage do you charge in Legal Fees?
Will you put your fee structure in a written contract?
Should I hire a Comp Lawyer?
Give us a call. We're here to help. We'll sit down and answer these and any other questions you have about your Comp case – Kevin Jones, NC Comp Lawyer