Greenville, NC
Workers' compensation Greenville NC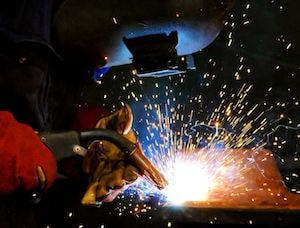 If you or a loved one was injured in an workplace accident, you might assume that the facts and evidence supporting a legal claim for "Work Comp" are obvious and that you do not need help from a dedicated Workers' Compensation attorney in Greenville NC. You may have already reported the injury to your employer and assumed that the workers' compensation insurance company will give you the benefits necessary for you to focus on recovery.
While entirely reasonable, all-too-often that just isn't the case.
There is a reason our lawyers stay busy at the Dodge Jones Personal Injury law firm. Injured people aren't always treated fairly in North Carolina. Workman Compensation claims don't always get filed or filed correctly. Employers may be unwilling to pay the claim, especially if they are self-insured.
You may have been told, "Work Comp doesn't cover that" or "Your accident isn't serious enough." You may have even been threatened with your job if you make a claim. We are here to help.
Information is power. Knowing your legal rights and options makes for good decisions. And one extremely valuable piece of information is this:
Under Article 1 of the North Carolina Workers' Compensation Act, we begin with the, "Presumption that all employers and employees have come under provisions of Article."
Chances are, if you were hurt in a workplace injury or someone you love was killed on the job, you are covered under the NC Work Comp laws and may have a legal claim.
If you were hurt at work in Greenville NC and are seeking legal representation, call a lawyer who is a North Carolina State Board Certified Specialist in Workers' Compensation law.
At our personal injury law firm, that attorney is Kevin Jones.
With 5 convenient office locations in eastern North Carolina:
Greenville NC – Pitt County
Jacksonville NC – Onslow County
New Bern – Craven County
Morehead City – Carteret County
Beaufort, North Carolina – Carteret County
Workers' compensation claims in North Carolina can be complicated. There are important documents that must be filed. And it's never a good idea to wait to gather evidence and proof of your Comp case – Kevin Jones, Greenville Workers' Compensation Lawyer
If the workplace injury appears to be minor, you may not need to hire a Greenville workers' compensation lawyer. If the evidence clearly points to your sustaining an injury on the job or in the course of your work activities, you may have a better chance of having your claim approved. However, more severe injuries can be extremely complicated and may be subject to delays or denial in the workers' compensation process. You cannot always count on the system to protect you.
What to expect: Work Comp Claims
The Workers' Compensation System in NC Can be Challenging to Work With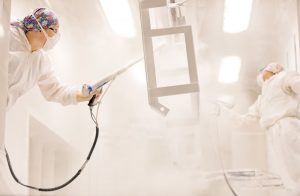 Although no employee should have to find themselves in this situation, it is far too often a reality that a legitimately injured worker is denied Greenville workers' compensation benefits as soon as they apply or sometimes after weeks or months of getting the run-around by the insurance adjuster or employer. Your employer and its insurance company may be counting on your lack of knowledge about the system when engaging in delay tactics or denying your claim.
How to File a Workers' Compensation Claim
You may simply want to give up and refuse to move forward. However, it is strongly recommended that you consult an attorney early on in your case, so that you are knowledgeable about your rights and can navigate this complex process with someone who has been there before like the right Greenville workers' compensation specialist.
Any type of complexity in your case including delays in your case or a denial or arguments that your injuries are not as severe as you allege, should prompt you to contact a Greenville workers' compensation attorney.
If the settlement offer provided by your employer does not include all of the medical bills or lost wages, you need an attorney to help you with the settlement process. If your claim has been denied or you fail to get your benefits immediately, you need to consult with an attorney.
Don't Ignore Your Appeal Opportunities
Most workers' comp insurers believe that many workers will fail to appeal and will deny your case out of the gate. Up to 80% of the individuals who are hurt at work will accept the denial of their workers' comp claim without a fight. Hiring a Greenville workers' comp lawyer, however, increases your chances for success without costing you anything upfront. This gives you a much better chance of obtaining a fair settlement for the injuries you have sustained.
10 Tips to finding a Workers' Compensation Lawyer
Complex Cases Require Experienced Representation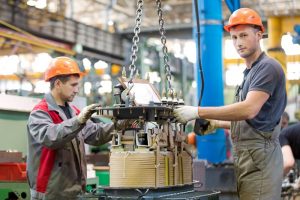 If your medical issues prevent you from performing any work or from returning to your job, you need an attorney to assist you. Permanent total disability or permanent partial disability cases can be very complicated and a Greenville workers' compensation attorney can help you determine your rights in this case.
Another reason to contact an attorney at the outset of your case or when complexity is introduced is when your boss retaliates against you for filing a workers' comp claim. So long as you are within the bounds of legally filing a workers' comp claim and you have been fired, or you are concerned that you are going to be fired, you need to talk to a lawyer as soon as possible.
Unfortunately, far too many employers take advantage of the fact that most employees do not realize their rights and will fail to take action. If an employer has already retaliated against you because you intended to file a workers' comp claim or actually filed a claim, you need a lawyer who has handled complicated cases like this before.