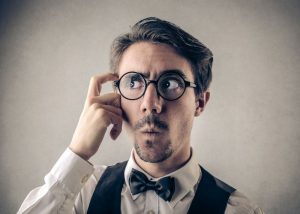 Can I Collect Unemployment and Comp Benefits at The Same Time?
Am I able to collect both at the same time?
Does one rank above the other?
Do I have options to chose which one I receive?
What happens if I've received both?
Am I in trouble?
Does my Employer get credit for Unemployment?
You're really not supposed to collect both.  In fact, that can get you in trouble.  Talk to a lawyer immediately if this has happened – Kevin Jones 
Work Comp vs Unemployment Benefits
The laws involving North Carolina Workmans Compensation can be complicated, especially when trying to understand how they affect other benefits such as unemployment.
Generally speaking, you are not allowed to "double dip."  That means you can't receive a check for unemployment and also get a check for lost wages associated with a Workers' Compensation claim.
Most times this happens it's because someone is confused about their legal rights or they just don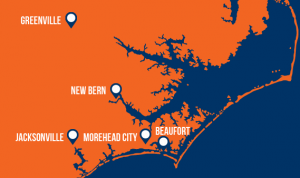 't understand the system.
Greenville NC Work Comp lawyer Kevin Jones has been helping people in Eastern North Carolina since 1992.  He is more than willing to sit down with you, explain your legal rights and help you navigate the legal system.
If you think you may have received double benefits, even if by mistake, you should consult with an attorney immediately.
Kevin Jones is available for consultation in any one of the Dodge Jones Personal Injury Law Firm offices located in:
Winterville NC
Beaufort
Morehead City
Jacksonville, North Carolina
New Bern
Raleigh
Modified Transcript of "Can I Collect Unemployment and Comp Benefits at The Same Time?" for the Hearing Impaired
You are not supposed to collect unemployment benefits at the same time that you collect worker's comp benefits so if you are receiving worker's comp benefits for being out of work, you should not even apply for unemployment.
Sometimes the circumstance is such that the person's worker's comp claim has been denied, they've been terminated and they've got restrictions from the doctor but not an out of work note.
So what I tell people to do is to go apply for unemployment, take your light duty note to the unemployment office and let them determine whether or not that means that you can certify that you can do some sort of work that would enable you to collect unemployment benefits.
If they say with those restrictions that means you still qualify then great, you can get those unemployment benefits while you're looking for a job and while you're pursuing the worker's comp claim.
If you are successful in your worker's comp claim and have received unemployment benefits for t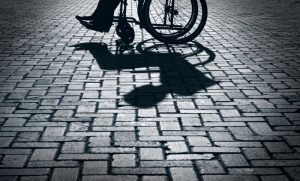 he same period of time that we're claiming benefits for you've been out of work, then most of the time the commission is going to order that worker's comp gets a credit for those unemployment benefits.
It's discretionary, they don't have to. If they think that the employer was acting very badly they might decide not to give the credit but typically the credit is given in that circumstance.
If you are receiving a worker's comp check you absolutely should not be getting an unemployment check and would need to return that money and would need to really sit down and talk with a lawyer as soon as possible about how to extricate yourself from that situation.
I've seen it happen where people didn't know … didn't realize that they were not supposed to but it can be tricky because you can get in a lot of trouble for getting both at the same time.
If you have questions like this one or any other question feel free to give me a call. I'm happy to sit down with you and see what I can do to help you in your case.
Call Now for a Free Consultation 1-877-NC-COMP-1