Did you know there were 2,905,900 nonfatal on-the-job injuries reported to the Bureau of Labor Statistics in 2015 alone?
This means you're not alone. And there is help for your claim.
Let's take a look at what to look for in an North Carolina Workers' Comp lawyer.
Why Should I Consider Hiring an North Carolina Workers' Comp Lawyer?
When you're injured on the job you lose more than just a paycheck for the days you're out. Legal representation offers more than just financial compensation following the incident.
Here are a few reasons why you should consider legal representation:
You have someone on your side to help you understand the system, legal terms and what you're entitled to receive.
You receive financial compensation for hospital bills, lost wages, and permanent injury.
It encourages your employer to take responsibility knowing they'll be held accountable for their actions.
You can dramatically decrease your stress by decreasing your role in the litigation.
You could prevent a similar situation happening to someone else, and perhaps save a life.
What Should I Look For in an North Carolina Workers' Comp Lawyer?
If this is your first time seeking legal counsel, you'll want to consider a few key areas before hiring an North Carolina workers' comp lawyer.
It's a good idea to make out a checklist before going into your initial consultation with potential representation.
Recommendations From Trusted Others
The first step in seeking legal counsel is to ask anyone and everyone you know if they have any suggestions for you.
Ask family, friends, and colleagues. You can even ask these people if they have a friend or family member willing to recommend a good workers' comp lawyer.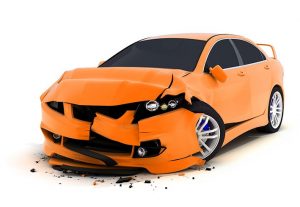 A good rule of thumb here is to keep the recommendations within one degree of separation from yourself. In other words, you don't want to get into something like this:
"My roommate's best friend's girlfriend's brother had a great workers' comp lawyer."
A lot can be lost in translation this way.
Area of Specialization/Expertise
Does the lawyer you're considering specialize in workers comp?
You'll want legal counsel that knows the ins and outs of workers' comp. They need to know without looking about how much you deserve in the settlement, and after reviewing your case, especially your medical records, your lawyer should be certified by the North Carolina State Bar as a specialist in workers' compensation law.
Ideally, your legal representation will have the title of worker's comp lawyer. Or they've had several years of experience in this area.
The Initial Consultation
Lawyers typically offer free initial consultations. You won't want to skip this step.
This is your lawyer's job interview. You're the interviewer and they're the interviewee. This is good to remember throughout the process.
Ask probing questions. Don't hesitate to discuss anything that happens to come up for you during the consultation. If the lawyer says something that feels off or confusing to you, address it immediately.
Keep in mind this is your time to get all your questions answered and find out what the next steps are. Be sure to write out a detailed questions list and bring it to the consultation.
The Power of the Internet
The Internet is an excellent resource when it comes to searching for a good North Carolina workers' comp lawyer.
You can compare backgrounds, experience, and expertise based on the website information. You may even gain some feedback from their professional pictures and the personal information they share.
You'll be able to find a lot of information on your prospective lawyer, and you'll typically have access to what their previous clients have said about working with them.
Testimonials, Reviews, and Ratings
Few things will give you as clear a picture of what it's like to work with a person as client feedback. Thoroughly read the testimonials, reviews, and ratings.
Do be careful not to overlook the "rogue" rating though. In other words, don't just take into account a one-star rating. Read the comments. Sometimes this could be a valid rating. But other times you may find the dissatisfaction wasn't really about the lawyer at all.
Use your best judgment when determining which testimonials and ratings seem the most credible.
Years of Experience
Ask a prospective lawyer how long they've been working specifically with workers' comp claims. Find out what kinds of strategies they use to try to win the cases.
A lawyer may be amazing at winning civil suits but has little to no experience with workers' comp. Find out.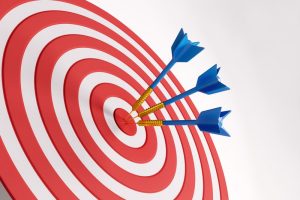 Confidence in Winning Your Case
Directly ask the lawyer how confident they are in being able to win your case.
Do they think it's a sure thing? Do they think it's a 50-50 shot? Insist on clear, straightforward feedback on their level of confidence in your case.
References
Ask for professional and client references. A good lawyer will be willing to provide you with this information. They'll have nothing to hide.
Follow up with the references and have a list of questions ready for each phone call or meeting.
Accessibility
Find out how you should contact your lawyer and how available they'll be to you.
Will they be unavailable at certain times of the day? And unavailable at other times?
Get the details so you won't be running around in circles trying to reach them.
Strong Litigation Results
Litigation results can give you an idea of the lawyer's track record.
Ask the lawyer where you can find the results of their most recent workers' comp case rulings. Check these out and read the details of the case.
Do keep in mind the lawyer and client are a team in a workers' comp case. The lawyer only has as much power as the facts they are given. Sift through the details.
Finding the North Carolina Workers' Comp Lawyer Right For You
You deserve the right to be heard, the right to be taken seriously, and the right to receive appropriate compensation for your injuries.
If you're looking for an experienced, aggressive North Carolina workers' comp lawyer, a North Carolina State Bar Certified Specialist in workers' compensation law, call Kevin Jones at Dodge Jones today.