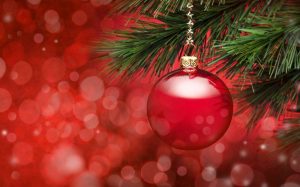 Merry Christmas from Dodge Jones Injury Law Firm
We wish you and your family a happy, safe, and wonder-filled Christmas holiday – Kevin Jones 
Sometimes the holidays are hard. . .
Given the type of work we do and people we help on a daily basis, it is not unusual for the holidays to be a difficult time.
That is especially true if you are not feeling well, if you are  bedridden, or if you are focused on physical therapy, and treatment.
We understand the stress of not working, wondering what you will do, can be a heavy burden to carry.
If you are out of work and your employer or the insurance company are making things even more challenging, it can hard to imagine even being able to "have" Christmas this year.
We get that.  And we are here to help.
While we cannot promise your matter would be settled before the holiday season concludes, we can give you and your loved ones a bit more peace of mind.
Not knowing what your options are or what to do, especially if it involves a somewhat complicated legal system, can be stressful.
Going through a period where the paycheck is not always coming in or wondering how medical bills are going to get paid does not help.
We can help direct you through the Workers' Compensation Laws in North Carolina.
In fact, Kevin Jones specializes in doing that very thing.
Kevin Jones is certified by the North Carolina State Bar as a Specialist in Workers' Compensation.
What we do for Work Comp Clients
"Work Comp" or Workers' Compensation is an area of practice where lawyers represent people injured at the workplace or on the job.
One of the more important things we do when clients first call is Listen.
We want to hear what happened.  We need to determine whether you have a claim.  And we want to see what we can do to help.
It is important to realize, we do NOT charge a Consultation Fee for Worker's Compensation Claim,
In fact, everything you tell us is Confidential.
We may want to ask you a lot of questions.
Once we have a good idea of what has happened, and what we think is the best way to move forward, we will want to spend a fair amount of time explaining your options, how things work in the system, and what needs to be done next.
Over the years, we have found that it is easier to focus on getting better and back on the way back to work, if that is possible, once clients understand their options in the legal system.
Check Out our Five Locations: