The Industrial Commission serves as what Workers' Compensation Lawyers in North Carolina may refer to as a "quasi-judicial"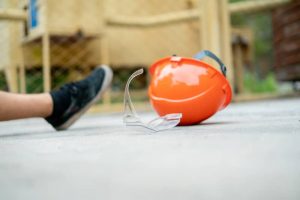 branch of government.  Deputy Commissioners rule on legal questions and resolve factual disputes between employers and employees hurt at work.   
The NCIC North Carolina Industrial Commission is responsible, among other duties, for hearings associated with the NC Workers' Compensation Act.   
Work Comp disputes are heard by "Deputy Commissioners" who serve as administrative law judges.  The Deputy Commissioners Section of the NCIC has regional offices throughout North Carolina.  Deputy Commissioners serve as a type of "trial judge."   
There are no jury trials for Workmens Compensation Claims in NC.   **While many employees may refer to Workers' Compensation cases as Workmens Comp or Workman's Compensation, workplace injuries are formally covered under something called the North Carolina Workers' Compensation Act. 
The Governor appoints Deputy Commissioners to the NC Industrial Commission.   
New Deputy Commissioners
On August 4, 2021 the NC Industrial Commission announced the appointment of two new Deputy Commissioners.  Deputy Commissioner Jessica N. Holmes is to be assigned to the Raleigh, North Carolina office.  Ms. Holmes is a graduate of the UNC School of Law and is the former Chair of the Wake County Board of Commissioners.  
Work Comp Trials in North Carolina 
Samuel A. Scudder will also work as a Deputy Commissioner in Wake County (Raleigh Office).  As an NC Workers' Compensation Attorney, Mr. Scudder has helped people with Work Comp Claims for more than 30 years.  He is a Board Certified Specialist in Workers Compensation by the North Carolina State Bar.  Mr. Scudder is also a certified Mediator in North Carolina.
What do Deputy Commissioners Do? 
The Governor of North Carolina appoints Deputy Commissioners to the Industrial Commission.  As such, both Mr. Scudder and Ms. Holmes were appointed as Deputy Commissioners by Governor Roy Cooper.   
Deputy Commissioners work to resolve disputes between employers, insurance companies, and employees hurt on the job in North Carolina.   
Claims may arise under the NC Tort Claims Act or the Workers' Compensation Act, depending on the type of injury and legislative authority established by the General Assembly.  Comp Claims are settled through the Act and generally do not involve traditional litigation involving negligence claims.   
The Industrial Commission seeks to make impartial rulings and sound legal decisions after hearing the facts of the case.  Deputy Commissioners consider the Comp Laws in NC (or the NC Tort Claims Act as the case may be) and the arguments of the respective parties involved in litigation.   
Deputy Commissioners conduct evidentiary hearings in North Carolina.  They also, among other responsibilities, conduct Administrative Appeal Hearings and hear Administrative Motions.  Deputy Commissioners do not provide legal advice to injured workers or their employers.  
How Much is my Comp Claim Worth? 
Deputy Commissioners similarly do not serve as legal advocates to either party involved in workplace injuries.  That means they do not represent the employer or the injured employee.
They serve as impartial judicial officials, working to resolve disputes through legal rulings after listening to the evidence and the arguments of the parties.   
NC Work Comp claims that are "contested" are heard first by Deputy Commissioners.  Appeals are referred to the Full Commission.   Contested claims may involve things like denials of Comp Claims by the Employer or their insurance carrier or disputes involved with how much is a Comp Claim worth.  
Docketing of NC Work Comp Cases 
A Trial Docket is established, setting forth which Deputy Commissioner is assigned to hear the matter.  A copy of the Trial Docket may be reviewed on the NCIC website in the "Master List of Cases for Docketing by the Deputy Commissioner Section."   
NC Industrial Commission Docketing Assignments  
Deputy Commissioner assignments to cases are found within the Trial Docket.  Cases on the tria Docket are listed: 
Industrial Commission File Number – by Region

Plaintiff's Name  (Injured Employee or Claimant) – Alphabetically
Defendant's Name – Alphabetically

 

Assigned Deputy Commissioner 

 
Decisions by Deputy Commissioners
The NCIC allows citizens to review information and decisions about NC Tort Claims and NC Workers Compensation cases.  The decisions made by Deputy Commissioners are available online.   
The NCIC Content Server Database includes: 
The NC Workers' Compensation Laws 

NC Court of Appeals Decisions and NC Supreme Court "slip opinions" since 1994
Deputy Commissioner Decisions – Beginning in 1994 to the present
NCIC Full Commission Decisions – Beginning in 1994 to the present 

 
Kevin Jones – NC Workers' Compensation Lawyer 
If you have been injured in an on-the-job accident and have questions about your legal rights in North Carolina, Work Comp Lawyer Kevin Jones is available for consultation. 
What you tell us about your workplace injury is confidential.  That means we keep secrets.  Our goal is to provide information about your Comp Claim and explain the process of trials if that becomes necessary – Kevin Jones, NC Work Comp Lawyer  
Call Kevin Jones now to schedule your free consultation. 
Talking to a Comp lawyer does not mean you have to file a claim.  We understand you may have concerns about even filing a claim and whether it's legal to fire you if you file a Workers Compensation claim in North Carolina.