Workers' Compensation Lawyer Jacksonville NC
By Kevin Jones, North Carolina Board Certified Workers' compensation Specialist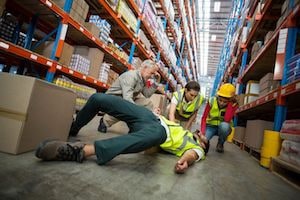 If you or a loved one has been injured on the job site or workplace injury in North Carolina, you may be covered under the the North Carolina Workers' Compensation Act. A Workers' compensation Lawyer Jacksonville NC may refer to your personal injury case as a "Work Comp claim."
The NC Workman Compensation laws are intended to provide compensation to injured workers for things like:
Lost Wages
Medical Bills
Physical Therapy
Occupational Therapy
Permanent Injury
Disfigurement
Scarring
Under North Carolina General Statute N.C.G.S. §97-3 there is a "Presumption that all employers and employees. . ." are covered under the NC Workers' Compensation Laws.
Knowledge is power, especially when it comes to your workers' compensation rights in Jacksonville, North Carolina. Because injuries on the job are common, it's important you understand your rights if you are hurt at work. Filing a Work Comp claim in North Carolina is subject to certain rules and timing requirements.
One common misconception is that if you contributed to your on the job injury, you aren't allowed to make a Work Comp claim in N.C. That is not the law in the State of North Carolina. Negligence and contributory negligence do NOT prevent or otherwise preclude claims under the NC workplace laws.
Even if you contributed to your own on the job injury, you likely are still covered under the North Carolina Workers' Compensation Act.
It can be a bit confusing, so it makes sense to seek legal representation at our law office, the Dodge Jones Injury Law Firm in Jacksonville NC. We provide a FREE CASE EVALUATION for workplace injuries. And everything you tell us and our staff remains confidential.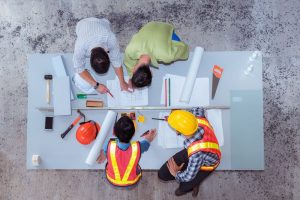 You may email Kevin Jones directly.
That's because you may not know what you want to do. That's OK. The lawyers at our law firm provide information, helping guide you through the process and advise you of your legal rights.
How Can Workers' Compensation Benefit You?
According to OSHA, the Occupational Safety and Health Administration, more than 4 million people are hurt on the job and suffer serious work-related injury or illnesses every year. In the United States, 12 workers are killed in workplace accidents every day.
Workers' Compensation Laws are a vital protection for people who work for a living in Jacksonville NC and eastern North Carolina. It's an honor to help people through times of need – Kevin Jones, NC Board Certified Workers' Compensation Specialist
What does that all mean to you? You could very well be at an extremely high risk for an injury or occupational illness on the job, depending on what you do for a living.
While it might not be a huge surprise that some jobs are more dangerous than others. What may come as a shock are the Top 10 Most Dangerous Jobs in the United States, based on workplace injury fatalities as reported by Environment Health Safety Today:
Logging and Loggers
Shrimpers, Fisherman, and Fishing Workers
Airline Pilots and Flight Engineer
Roofing and Roofers
Trash Collectors and Collection of Recyclable Materials
Iron Workers and Structural Steel Workers
Truck Drivers – Commercial Drivers – Class A and Class B CDL
Ranchers, Farmers, and Agricultural Managers
Supervisors of Construction Workers
Grounds Maintenance Workers
So, if you are, or you become injured on the job, your company's insurance should be covering some, if not all, of your medical expenses and lost wages.
If you suffered an injury at work and Googled, "Lawyers Near Me in Jacksonville NC" or "Workers' compensation Lawyers in Onslow County, North Carolina," we've got you covered. Call now to schedule a free case evaluation:
Jacksonville Office
200 Valencia Dr #157
Jacksonville, NC 28546
877-622-6671
The Top Employers in Jacksonville, North Carolina are:
The United States Department of Defense – Camp LeJune Military Base
Onslow County NC – Board of Education
Marine Corps Community Services
County of Onslow NC
City of Jacksonville NC
Onslow Memorial Hospital
Convergys Customer Management Group
Coastal Carolina Community College
Stanadyne – Auto Parts and Diesel and Gasoline Fuel Systems
More About Jacksonville NC – "The Youngest City in the U.S."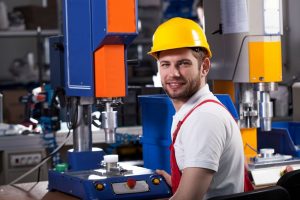 Jacksonville, North Carolina is the county seat of Onslow County NC and is the 14th largest city in North Carolina, with approximately 70,000 residents. Forbes Magazine named Jacksonville NC as the "5th fastest growing small city in the Unites States" in 2014.
Given the substantial number of young marines at Camp LeJune and the New River Air Station, the average age of a "Jacksonian" is just under 23 years old.
Jacksonville NC was incorporated in 1842, named Jacksonville to honor the 7th President of the United States, Andrew Jackson.
Jacksonville is located at 34°45′35″N 77°24′35″W (34.759630, -77.409765)