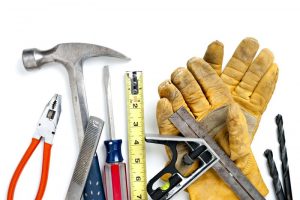 Injured at work?  Need legal representation in eastern North Carolina? Not sure who to call?  Here are 10 Tips for Choosing a Lawyer for a workplace injury in North Carolina.
If you were hurt at work or suffered an on the job injury, there are literally hundreds of accident injury lawyers who help people with North Carolina Workers' Compensation claims.  It makes sense to seek professional legal help when attempting to navigate the NC Workers' Comp system.
In choosing a lawyer, it's important to keep in mind a few things before making your decision.  Take your time.  Give the same amount of time and attention you would in finding a specialist an important medical issue.
1. Ask a friend if they can recommend a NC Work Comp Attorney
It can be difficult knowing who to choose from the extensive pool of North Carolina workers comp lawyers. Word of mouth is a good place to start.  Ask friends or family members for referrals whether know any lawyers.
Referrals are an excellent way of finding attorney.  Lawyers also know one-another.  It's not at all unusual for attorneys to refer other lawyers they know and trust.  Even if a lawyer you know doesn't handle Workers' Compensation in North Carolina, they may know someone who provides legal representation in that area of law.
2. Ask the attorney:  What is your experience handling cases involving the NC Workers' Compensation Act?
Experience helps when it comes to North Carolina workers comp lawyers. Your attorney should have possess substantial experience and knowledge of the  NC workers' compensation laws, practices, rights, and legal procedures.
Start by consulting the prospective lawyer's website. Look for an extensive attorney profile that thoroughly details the lawyer's level of training and experience in NC accident injury law.  Note if the website includes references to legal certifications or specialization, including informative articles or legal resources.
Kevin Jones is a North Carolina Board Certified Workers' Compensation Specialist.  He has 30+ years helping people with personal injury accident claims in NC.
3. What is the attorney's reputation in the legal community?
Is the attorney one who regularly publishes legal materials?  Do they keep track of developments in the law?  Do they take on difficult matters for representation?  How active is the Workers' Compensation lawyer in challenging rulings or appealing cases to the NC courts of appeal?
4. Make sure you understand the legal fee structure.  Is is a contingency fee?
When selecting any lawyer, it's essential to be aware of legal fees up front. Worker's comp lawyers have  different fee structures.
Is there a True Retainer or a hourly rate for legal services? Does the Greenville NC Workmens Compensation lawyer charge a percentage of recovery?  Is there a consultation fee?  What happens if you aren't able to obtain a verdict or settlement for money damages?
5. If the Workers' Compensation Lawyer offers a free consultation, take advantage of the offer.
Nearly every worker's comp lawyer will offer prospective clients a free or affordable consultation. A consultation or case evaluation is much like an interview in which you can assess a lawyer's credibility and candidacy for the task ahead.
Consultations will give you a chance to provide all of the details about your case.  With five convenient office locations in Jacksonville NC, New Bern, Morehead City, Greenville NC, and Beaufort, North Carolina, we're here to help!
Use a consultation to gauge your lawyer's personality, expertise, knowledge, and commitment to your case. Make sure you exit a consultation with full awareness of the lawyer's capabilities and disregard any attorneys who clearly don't meet your standards.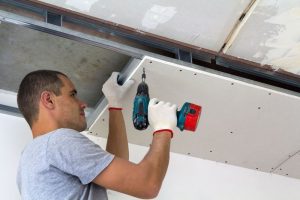 6. Ask For the Time You Need
Lawyers are often busy, managing multiple client cases at once. In this case, it's possible that certain attorneys may not be able to devote as much time as you need to your case.
In your consultation, directly ask your prospective attorney about their schedule. Ask where your case will fall into this schedule and how you can be certain that they will be attentive through all stages of the proceedings.
7. Rely on more than legal advertising materials
Many workers comp lawyers market their services in magazines, on billboards, and online. These ads can easily capture your attention and compel you to that attorney's website.
However, an ad alone is insufficient evidence that the lawyer will be ideally suited for your case's needs. Don't select a lawyer through a mere ad alone. Work through the tips in this list to confidently vet your list of potential attorneys.
8. Consider client testimonials, but form your own opinion
The best way to vet a prospective attorney is to inspect past client testimonials. During your consultation, ask the attorney for references testifying to his or her previous work.
In some cases, you'll be able to read testimonials on a firm's website itself. Other firms may protect the privacy of past clients and be able to deliver testimonials on request.
If an attorney is unable to provide a reference, move on to another candidate.
9. Ask the NC Work Comp Attorney what they think about the NC employment laws?
Some North Carolina workers comp lawyers are present for only portions of your case. For example, many attorneys assist clients only with immediate hearings and appraisals for a workers comp case.
It's important to hire an attorney who can support you at every stage of this complex process. In your consultation, ask about the extent of the legal relationship you can expect to have with a lawyer.
10. Is the attorney a respected member of the legal community?  Are they active in the development of the Workers' Compensation Laws in North Carolina?
Identifying a lawyer's memberships in national organizations and specific certifications can help you identify how well he or she is trained to work on your specific case.
Choose a personal injury attorney who is broad-certified in workers' compensation law. Prioritize lawyers who are members of prominent legal organizations that cater to workers compensation cases.