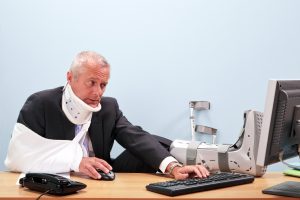 If you've been recently injured at work, you may be wondering if it's worth it to hire a work injury lawyer.
Generally, if your injury is minor such as a minor cut on the hand or a sprained ankle, you don't need an attorney. You can also get by without an attorney if you didn't miss many days of work due to your injury and your employer and its Workers' Compensation carrier freely admit you sustained the injury at work.
But even if your situation is uncomplicated, it's still a good idea get a free consultation with a workers' compensation lawyer to discuss your case. The lawyer can explain the legal process, note any potential problems, and inform you whether you should or shouldn't handle the case without a lawyer.
Let's take a look at some of the situations that definitely warrant a lawyer.
Your Claim is Denied
It is not unusual for a claim to be denied simply because they don't want to pay. Too many employees just accept the denial without doing anything about it. They may feel like they don't stand a chance or even fear losing their job.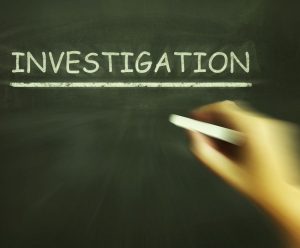 If you have a legitimate injury claim that is denied by your employer, that's unfair, and you should definitely seek help from a reputable attorney. The best part; it costs you nothing up front and offers you a real chance to get a fair settlement after being injured on the job.
Your Settlement Doesn't Cover Lost Wages
If you feel you have received an unfair settlement offer, you may very well have. Lost wages due to an injury can cause a lot of stress and difficulty for a family. Dealing with financial problems in addition to physical injuries is a burden.
Your employer may be trying to get away with paying as little as he possibly can. That's not fair to you. You shouldn't rely solely on what an adjuster says is fair.
To be absolutely certain you are getting a fair deal, you should consult a work injury lawyer.
Medical Problems Prevent You from Working
If your injury resulted in partial or permanent disability, you could receive payments for life or a lump sum settlement due to your disability. Insurance companies will typically do whatever they can to avoid paying you.
Depending on the type of work you do, even what appears to be a minor injury could prevent you from returning to work. Having the support of a lawyer who understands this and will do their best for you is critical in this situation.
It is so important for your voice to be heard in the process. A good work injury lawyer will fight for you and help you receive the best possible outcome in this difficult situation.
Social Security Benefits
Unfortunately, if your claim is handled poorly, it can adversely affect Social Security disability benefits. You want to make sure this doesn't happen.
You need an experienced attorney who has handled cases like yours before. A good work injury lawyer will know how to structure your settlement to minimize the chances of losing other benefits.
Retaliation from Your Employer
If you filed a workers' compensation claim and your employer treats you unfairly, you need an attorney's help. Having to deal with an injury is hard enough. You shouldn't be mistreated by your employer as a result.
If you are fired or demoted, if your pay is reduced or hours cut, or you are harassed or discriminated against in any way, you definitely need a work injury lawyer right away.
A Third Party Claim
Even though workers' compensation is meant to keep these issues out of civil court, you do have the right to sue any third party if you feel they are to blame for your injuries you received on the job.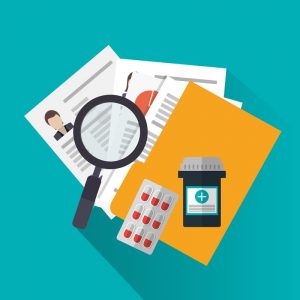 Sometime injured workers are told that they need to look to a third party claim for recovery instead of filing for Workers' Compensation benefits. That is not correct. If you have both claims, you can and should have both claims.
For instance, if your job requires you to drive and you are hit by another driver, you have the right to sue the driver and still receive workers' compensation too.
And civil suits can exceed the settlement from workers' compensation because the law is broader to include factors workers' compensation doesn't take into account – like pain and suffering.
What a Work Injury Lawyer Can Do to Help You
Once you hire a work injury lawyer, they will help you understand the legal process you are facing. They will make sure you have filed all the necessary paperwork and have gathered the medical evidence needed for your case.
You should not rely solely on doctors who work for the insurance companies. This is a common mistake and could result in a lower settlement. Make sure you have seen your own doctors and collect all your medical records.
And remember, a reputable attorney will be able to estimate the potential worth of your claim much better than you or your family and friends could. Leave it to an expert.
Working for You and Your Best Interests
Initially, workers' compensation laws were meant to help workers receive a fair settlement. And that's a good thing. But unfortunately, things are changing.
Now it seems workers' compensation favors insurers and employers rather than deserving employees who are injured on the job. Insurance companies have an army of attorneys working in their best interest, and it's in their interest to pay you as little as possible.
You need someone who cares about your situation and is committed to working in your best interest. Hiring a work injury lawyer is the best way to make sure you are getting what you deserve after suffering an on-the-job injury.
If you have been injured at work, think you may need a work injury lawyer, or have questions about your case, contact us to schedule a free case evaluation.