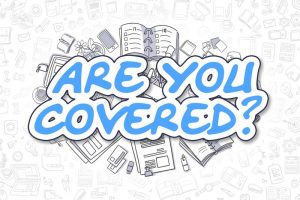 Who is responsible for workplace injuries?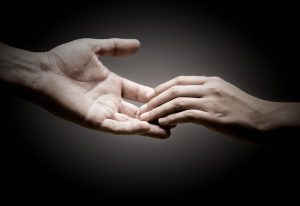 I'm going to talk to you now about what we in the Workers Comp world call third party claims. In Workers Comp, the injured worker is the first party.
The employer and the insurance carrier are the second party. We're talking about a third party, who may also be responsible for your injuries. Most often that's going to be an automobile collision.
You're on the job, whether it's your personal vehicle, you're being paid to go do something for your employer or not, you're in a company vehicle and someone else is at fault in causing a motor vehicle collision and you're injured.
You've got a Workers Comp claim that's ongoing, and you've also got what we call a third party claim or a negligence claim or a personal injury claim.
Sometimes people other than the employer can be responsible for a Workmans Comp claim – Kevin Jones 
They interact. You have both in those circumstances.
We do handle both. Sometimes the issue has to do with fighting with the insurance company for the negligent driver in that circumstance, over the value of the claim.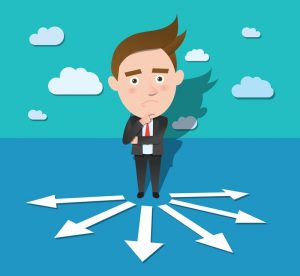 Other times, we may be also fighting with Workers Comp about making sure that either the benefits are paid or that you're getting the necessary medical treatment, you're getting sent to a doctor who's going to look out for you and not necessarily the Workers Comp interests.
Then, at the end of the claim, when the what we call, again, the personal injury or third party claim is resolved, making sure that they're not unfairly compensated ahead of you.
Especially if there's a limited recovery due to insurance limits or for whatever reason it's not enough to go around, because Workers Comp, whatever they've paid out, they're going to want that money back.
By statute, they can claim that money back from any recovery against what we call the third party. That doesn't mean they automatically get it. It can be a negotiation to reduce that. If not, we can go to court and talk to a judge about what's fair for everyone.
That's one area. Again, usually it's going to be a car accident, a car wreck case, where we're dealing with a third party. That's not always the case.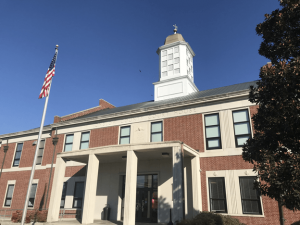 Sometimes, especially in the larger factory settings, we've got companies that come in and do certain work for the factory, for this employer. You may be working for somebody who is coming on to a factory to do what they call a shut down.
You may be a welder. You may be doing something at that plant, but you don't actually work for that company.
Then, something happens that is the fault of not your employer, but the employer where you're doing the work. You may very well have both claims again.
You've got the claim for Workers Comp, because you were on the job working for your employer.
But, you were on a facility where, say an explosion happens or it's a chemical exposure or somebody hits you with a forklift who's not working for your employer, so you've got this separate claim for their negligence, their employee's negligence in that workplace.
The same kind of thing takes place as with a motor vehicle collision. If you've got both claims, you're going to be working on a recovery against that employer.
You're also going to be dealing with the Workers Comp carrier, making sure—or we are—that you're getting the medical treatment that you need. That you're getting the benefits that you're supposed to be getting.
Then at the end of the claim, making sure that if there is a recovery against that negligent place of business, that negligent factory, that negligent warehouse, whatever it might be, who was not your employer, that whatever recovery there is there, is fairly distributed so that the Workers Comp carrier doesn't unfairly get compensated ahead of you for what you've suffered due to someone else's negligence.
These kind of claims, and there can be several other circumstances where we've got what we call third party claim. It can be medical malpractice. Workers Comp is responsible for any medical malpractice that occurs by any doctor who's treating you.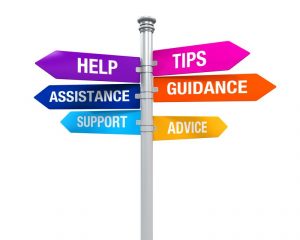 But, there's still going to be what we call the third party claim and then Workers Comp wanting to recover back some of the money or all the money that they've paid out if you are pursuing that medical malpractice claim.
Another instance is going to be a products liability claim, where you may be using a piece of equipment and there's a claim against the manufacturer because of some sort of defective equipment, tool that you were using that caused your injury. Again, they're going to interact because you're on the job.
You get injured by, say, a power tool that was defective and there's a claim against the manufacturer for that defective product. If there's a recovery, Workers Comp's going to want their money back.
Again, with a products liability claim, we want to make sure that the Workers Comp carrier is not unfairly compensated ahead of you when you've been injured due to a defective product.
If you've been injured at work, I'm happy to sit down and talk with you about your claim.
One of the things that we will try to figure out when somebody comes in is, is there a third party claim? Is there some other claim that we may also need to make?
Whether it's a product or a separate entity, other than your employer, who was negligent.
A motor vehicle collision, where there was a negligent driver, or a negligent doctor.
Any of those circumstances that may come up, we're happy to talk with you about and to see what we can do to help.
Call for Free Consultation 1-877-NC-COMP-1
3rd Party Claims 1702H