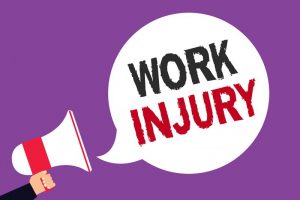 In 2015, 104 full-time workers out of every 10,000 were injured at work and required time off. Are you one of them, and are you owed work injury compensation?  Seeking legal representation for lost wages, medical bills, and physical therapy?
If you have questions, our accident injury lawyers are available for consultation and will explain what you need to know about Work Comp in North Carolina.
1. What Compensation am I Due?
Your employer's insurance company should cover reasonable medical bills relating to your injury, including things like continuing care, prescription medications, and follow-up doctor's appointments.
The amount of money will vary widely depending on the actual injuries you've suffered and whether you need physical therapy, occupational therapy, or surgery.
If you're off for more than seven days, you're entitled to temporary disability benefits. These are designed to partially replace wages you've lost while off work.
For more serious injuries, you may be able to get permanent disability benefits and vocational rehabilitation services. But actual benefits vary state by state and it's possible that the rules may change in the future.
A good lawyer will assess your case and tell you what work injury compensation is reasonable to pursue.
2. What Should I Say to My Employer?
Generally, once a case has started, it's best not to say too much to the other side. Work injury compensation cases can be contentious.  Under the NC Workers' Compensation Act, it is assumed all Employers and all Employees are covered.
Given that there are professional – and often personal – relationships between you and the management team you're now squaring off against, they can also be quite tense.
Sometimes the employer is not the problem, it is the insurance adjuster. However, your employer may also become adversarial.
Your employer may only be concerned with the monetary cost of your claim, or may even attack you in order to "send a message" to other employees to think twice before filing a claim if they are injured.
If your employer tries to question you about your claim or tries to get you to sign anything, you should tell your employer to speak to your lawyer.
3. What Should I Say to My Employer's Insurer?
It's very likely that your employer's insurer will instruct a claims handler to assess your case. Be very careful as to what you say.
Don't play down your injuries, but don't hype them up either. Be circumspect in your responses and stick to the facts without adding any unnecessary color.
Innocent comments taken out of context can be used as weapons against you.
You may need a lawyer to be present for any statement you give if you believe the insurer is trying to wriggle out of its responsibilities.
4. What About My Doctor?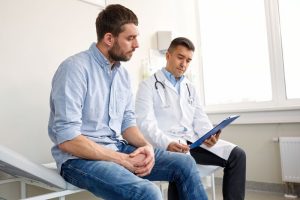 Do not exaggerate details when talking to your doctor. Any discrepancies between what you say, and the actual medical examination results could be used against you.  Be truthful.
That includes being truthful with yourself about your limitations after a workplace injury in North Carolina.  If you're having pain or mobility problems, don't discount your problems or under-state the issues you're encountering.
So just be honest. This is also important for your doctor, as they need to prescribe the right course of treatment, which is what you ultimately need in order to recover from your injury.
5. Can My Case be Settled?
Many cases can be settled before hearing, but settlements can take time to arrange.
A lawyer fighting in your corner will work to uncover all relevant facts about your case. They'll assess a number of criteria and advise you on what a reasonable settlement should be. That may take time, as gathering evidence in a NC workmen's compensation claim could include reviewing medical documentation, accident reports, and conducting depositions of witnesses.
This puts them in a strong place to maximize the settlement you receive. Because your lawyer will be able to negotiate better once they've got a comprehensive understanding of exactly what happened.
6. Will There Always be a Hearing?
The short answer is – we never know for sure whether there will be a hearing. But there isn't always a hearing.
It's true that many cases are settled without a hearing, but the only way to break a deadlock between sides will be to take the matter to a workers' compensation hearing, and potentially through one or more appeals.
A skilled attorney will have a higher chance of negotiating a fair settlement before trial. This avoids a lot of stress, as hearings can be a demanding affair.
It is not possible to avoid a hearing in all circumstances. Don't worry – if you have a strong claim and a competent work injury lawyer on your team, it is likely that there will be a decision in your favor.
7. Can I Also Make a Personal Injury Claim?
A personal injury claim can't normally be brought against your employer. The workplace compensation system exists specifically to settle this kind of dispute – even if your employer was clearly negligent in causing your injury.
However, if a third party was involved in your injury then you may be able to bring a separate claim against them.
For example, let's say that you are injured in a motor vehicle. You may also have a personal injury claim against the driver of the other vehicle and the liability insurance carrier covering that driver.
Your attorney will look at the facts of your individual case and tell you whether they believe this is possible and reasonable.
8. Do I Have to Wait for My Benefits?
There are 'waiting periods' before some benefits are paid.
For example, there's a 7-day waiting period before you'll receive temporary total disability benefits in North Carolina. These don't have to be consecutive days.
If you're unsure about any other waiting periods, just ask your lawyer.
I Need to Make a Claim for Work Injury Compensation
If you need to make a claim for work injury compensation, look for a Board Certified Specialist. You need a lawyer who has dealt with this type of case before and knows the field of practice inside and out.
Dodge Jones has offices in five major locations in North Carolina in Winterville NC, New Bern, Morehead City, Beaufort NC, and Jacksonville, North Carolina.
Law Partner Kevin Jones is a Board Certified Workers' Compensation Specialist.
Call us today for a free case evaluation, and read about our past successes to give you even more confidence in our services.