On-the-job injuries that occur in the workplace may be covered by the NC workers' compensation laws.
If you've been hurt at work, we think it's a good idea to talk to a Work Comp lawyer in Greenville as soon as possible about your options and legal rights.
If you've been injured on the job you may feel stressed out and worried that you're not going to be able to make ends meet.  We may be able to help lighten the load.  Let us deal with the insurance company and their adjusters – Kevin Jones, Workers Compensation Lawyer Greenville NC 
It may even feel as though you have no other options and should just give up if someone told you you're not covered or that your Comp Claim has been denied.
If that's you, we encourage you to talk to an experienced workers' compensation lawyer in our law office.
We have substantial experience helping employees who have been injured on the job and during the course and scope of employment.
Find out how much your comp claim is worth.
Put simply, don't take the word of the employer or the insurance company or their adjuster.
We'll go over your legal rights under the NC workplace injury laws.
It costs nothing to come talk to you.
We provide a free case assessment and will let you know if your Workers' Comp claim is legit.
You may have other options, even if your employer denied your claim or even refused to file a Workers' Compensation claim.
If you've been denied workers' comp, there may be legal options available to you – Kevin Jones, NC Board Certified Workers' Compensation Specialist
Don't wait or go through this alone.
Now is the time to call.
There are often important filing deadlines under the North Carolina workers' compensation laws.
Contact an Experienced NC Work Comp Lawyer
An experienced worker's compensation lawyer will want to know the background of your injury or injuries, what has happened thus far in the claims process, and why you have been denied workers' comp.
It's OK if you don't know all the answers to those questions.
The workers' compensation attorney at our law firm can help gather that information and provide further guidance on what may need to be done next.
We will want to find out exactly why your claim for workers' compensation was denied and whether there is coverage under the NC Work Comp laws.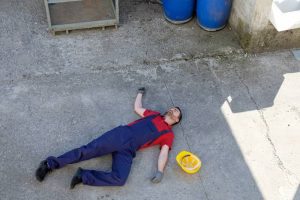 You never know, it could have been something as simple as a mistake on one of the forms or a necessary document is missing from the paperwork.
It can be pretty complicated to file a workplace injury compensation claim in North Carolina.
Believe it or not, employers and insurance agencies make mistakes too!
If it was something simple as that, a simple phone call or an email may resolve the situation.
Contact a Worker's Compensation Lawyer Greenville NC
It's no secret making a claim for Workers Compensation in North Carolina can be time-consuming, frustrating, and stressful.
Give yourself peace of mind and let us take the burden from your shoulders, call our firm now.
The Dodge Jones Personal Injury Law Firm is available for legal representation for NC Work Comp claims.
FAQs – NC Workers' Compensation Lawyers 
We help people in Eastern North Carolina with workplace injuries.
If you Googled, "Workers Compensation Lawyers Near Me," we have you covered several convenient office locations in:
Beaufort NC
Morehead City NC
Greenville NC
Jacksonville NC
New Bern NC
Hiring an attorney to help with your claim ensures that all paperwork, documentation, and necessary evidence are submitted.
Partner Kevin Jones is an NC Board Certified Workers' Compensation Specialist and is available for consultation.
Our law firm and staff will provide help and guidance throughout the entire process.
From filling out paperwork to gathering evidence to representing you in court – your attorney is going to be there for you the whole way, standing shoulder-to-shoulder with you.
Our law firm, when we work with personal injury cases and NC workers' compensation claims, charges a contingency fee.
That means legal fees are collected only if we are able to obtain a settlement or win after hearing or trial.
Our law firm charges a percentage of the award.**
Denied Workers' Comp? Give Us a Ring! Workers Compensation Lawyer Greenville NC
We are here to answer your legal questions
We understand that being denied can be a stressful and scary experience.
You're out of work, you're no longer bringing in any income, and the one light at the end of the tunnel you thought you had (your workers' compensation) has been suddenly extinguished.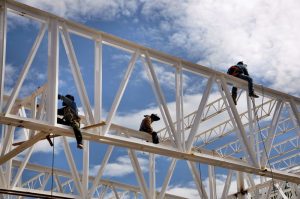 We're here to help guide you through the process and explain some pretty complicated NC Work Comp laws.
Give us a ring, we provide a free consultation.
Everything we talk about is confidential too.
That means lawyers keep secrets.
We'll only move forward if you decide our firm is right for you and you want legal representation in presenting a workers' compensation claim.
There is no pressure.
In fact, after considering their options, some people choose to forego making a claim.
That's OK.
It's part of being a lawyer and it's also part of helping clients with Workers' Compensation Claims in North Carolina.
We believe clients benefit from hearing all their options and deciding what's best for them and their family.
Contact us today for a free consultation, and we'll work with you to review your case and offer any help or guidance we can.
**While there is no legal fee if there is no recovery, clients are ultimately responsible for the costs of litigation.  If you call us now, we can help explain what that means to you and provide some guidance on what to expect after making a NC workers compensation claim.