FAQ - Do I Have a Case?
What Should You Do After a Car Accident?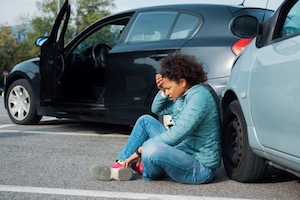 Immediately after a car accident, you should check yourself and your passengers for injuries. If anyone is injured, call 911 for medical assistance. Once you have ensured that everyone is safe, you should move your vehicle to the side of the road. Turn on your hazard lights and wait for help from a law enforcement agency to arrive. If you are able to, take pictures of the accident scene, including any damage to your vehicle and the other vehicles involved. It is also a good idea to exchange insurance information with the other drivers involved. Do not admit responsibility or apologize for the accident.
---
How Do I Know If I Have a Case?
If have been injured in an accident that was not your fault, you may have a personal injury case. To win your case, you will need to prove that the other party was at fault and that their negligence led to your injuries. Accident lawyers refer to that as Proximate Cause. The legal standard is referred to as a duty of care. Your lawyer can help you determine if you have a case and what steps to take next. Because personal injury cases are very complex, we provide a case evaluation free of charge.
---
Should I Talk to the Insurance Adjuster?
Generally speaking, it's not a good idea to speak with the insurance adjuster without first consulting with an attorney. The insurance adjuster's job is to settle claims for the insurer, and they may try to get you to settle for less than you deserve. Big insurance companies make money by denying claims or paying less than they should. The insurance adjuster is not on your side. They are not there to help you. They represent the insurance company, not you. An experienced personal injury lawyer can help you navigate the insurance claims process and protect your rights.
---
How Do I Know How Much My Case is Worth?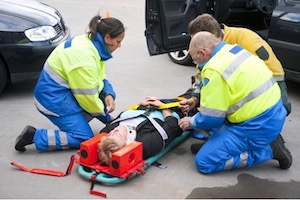 The value of your case will depend on a number of factors, including the severity of your injuries, medical bills you have incurred, your personal injuries, your future medical expenses, pain and suffering, lost wages, and lost future income due to the injuries after the wreck. A lawyer with substantial experience handling accident cases can evaluate your case and give you an idea of how much it may be worth. Dodge Jones Personal Injury Firm provides a free case evaluation to accident victims and those who have been injured due to the negligence of others.
---
How Long Will It Take to Settle My Case?
The length of time it takes to settle a personal injury case depends on a number of factors, including the severity of your injuries, how long it takes you to recover, and the insurance company's willingness to cooperate. In some cases, settlements can be reached fairly quickly, while in others, it may take months or even years to reach a resolution. If the insurance carrier will not negotiate in good faith, a lawsuit may be required. Our attorneys are experienced litigators. When appropriate, we'll file suit and litigate.
---
What If the Other Driver Was Uninsured or Underinsured?
If you are involved in an accident with an uninsured or underinsured driver, you may still be able to recover damages through your own insurance policy. Many auto insurance policies in North Carolina include uninsured/underinsured motorist (UM/UIM) coverage. This type of coverage can help pay for your medical bills and other damages if you are involved in an accident with an uninsured or underinsured driver.
---
What If I Was Partly to Blame for the Accident?
North Carolina is a Contributory Negligence state. If you are even minimally responsible for your injuries, the NC Accident Laws prevent a fair and full recovery. That's one reason it is extremely important to discuss the matter with legal counsel before speaking with an insurance adjuster. You are not required to provide a recorded statement. Even innocent comments may be twisted or taken out of context. Seek legal advice immediately!
---
Do I Need a Lawyer?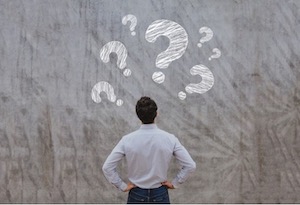 You are not required to have a lawyer to pursue an accident claim. However, insurance companies have teams of adjusters, investigators, and attorneys working on their behalf. We believe you put yourself at a tremendous disadvantage by trying to negotiate on your own behalf. Level up the playing field. There is no such thing as an "accident." Negligence causes injuries and wrecks. Call the Dodge Jones Personal Injury Law Firm.
---
How Much Does It Cost to Hire a Lawyer?
Our law firm represents accident victims on a contingency fee basis. There are no legal fees unless we are able to obtain a settlement or verdict after trial. Dodge Jones Personal Injury Firm provides a free case evaluation. What you tell our legal professionals is confidential.
---
How Can I Contact an Attorney?
If you would like to speak with one of our personal injury lawyers, please call us at 877-622-6671 or email Kevin Jones at: Kevin@DodgeJones.com. We offer free case evaluations and will travel to meet with you.
---
What is the Statute of Limitations for Filing an Accident Claim in North Carolina?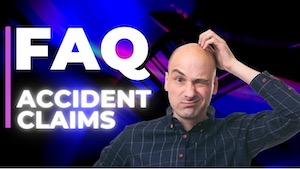 Ordinarily, the statute of limitations for filing an accident claim in North Carolina is three years from the date of the accident. This means that you have three years from the date of the accident to file a lawsuit. If you do not take action within this time period, you may be barred from recovering compensation for your injuries.
There are some very important exceptions to this general rule. Seek legal advice without delay. Failure to file suit within the Statute of Limitations ordinarily results in the complete waiver of your right to recover damages or obtain a settlement. It is a very complicated area of law. Consult with a lawyer immediately. Do Not Wait!
---