Remote working and working from home are commonplace nowadays due to COVID-19 and the Coronavirus.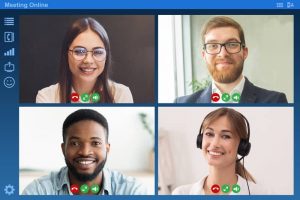 Work Comp Lawyers in North Carolina are encountering ever-increasing questions such as "Is remote working covered under the Workers' Compensation laws?" and "Are injuries that take place at my house covered under OSHA regulations or Workman's Compensation?"
The Occupational Safety and Health Administration or "OSHA," provides some guidance on handling claims relating to employees "hurt at work" while working remotely and/or somewhere other than the premises of the employer.
Is my injury Work-Related?  
Per OSHA safety regulation 29 CFR 1904.5(b)(7), illnesses and injuries that take place at home are deemed "work-related" if they are directly related to the performance of your job.
Work-related injuries at home ordinarily would not include activities associated with the upkeep of your home or those in the general home setting or environment – Kevin Jones, NC Work Comp Lawyer
The OSHA regulation(s) may apply to injuries related to employment whether the injury takes place in a designated work-space, home office, or some other room of the home.
The designation of in the course of employment remains an important consideration for injury lawyers.
If an employee now works from home there remains an analysis of whether the injury took place during or in the course of employment.
That involves a review of the individual fact pattern and a determination of whether or not the injury occurred during the place, time, and circumstances of work.
Employees who injure themselves in the actual performance of work on behalf of the employer, while working remotely or from home, may be deemed "covered" or as a compensable claim under the North Carolina Workers Compensation Act.
That is similar to the legal analysis involved in injury claims (on the job injuries and workplace injuries) that take place on the employer's premises or physical location.
How do I know if I have a safe Home Office?
OSHA has made it clear that it will not conduct inspections of home offices.
OSHA will also not find employers liable for any home office safety issues or require employers inspect home offices.
The NC Workers Compensation laws likely do not require the employer to go to every employee's home and inspect for safety issues – Kevin Jones, North Carolina Workers' Compensation Lawyer
If the home office includes manufacturing facilities, OSHA may in certain circumstances conduct an inspection of those facilities upon receiving a specific request to do so.
What does During Course of Employment mean? 
That said, employers should be proactive in ensuring a safe work environment both at company premises and as part of remote working arrangements.
It's a good idea for employers to assist in helping employees set up home offices that are ergonomic, further providing some level of training regarding the maintenance and creation of a safe home office.
Employers also should provide periodic reminders to remote working employees about safety issues, good practices, and on the job injuries that take place while working from home.
Examples of such may include things like:
Periodic check-ins with supervisors or team leaders that include video meetings such as Zoom, Webex, etc., and conference calls
Encouraging employees to take regular breaks and periods of respite
Authorizing an employer representative to inspect and review work environments to ensure the employee is following work at home protocols
Establishing a safety checklist to help encourage productivity and reduce claims
What record-keeping is required?
OSHA does require employers to track all work-related injuries and claims for illnesses even for employees working remotely or from any home office.
Equal Treatment of Employees  
Employers should provide these same options to all employees and further insist on the same requirements for similarly situated employees if working from home.
Inconsistencies in how employees are treated may result in legal arguments regarding different employees being treated differently due to their status as a member of a protected class.
Inconsistent treatment of employees may therefore serve as evidence of workplace discrimination by the employer.
That is yet another reason why there should be clear guidelines that are applied on a consistent basis to similarly situated employees.
Eastern North Carolina Work Comp Lawyer – Kevin Jones
We are all living through challenging times due to isolation, working from home, and potential exposure to the coronavirus.
If you have been injured in a work-related accident or illness, we are available for legal consultation.
Workplace injuries can and do take place while working from home.
Obviously, there is some consideration of whether or not the employee was injured due to the duties and responsibilities of employment.
Call North Carolina workers compensation lawyer Kevin Jones now to schedule a complimentary consultation.
Our law firm does not charge for legal consultations.  What we discuss during a consultation is confidential.
You may also reach Kevin Jones by email at Kevin@DodgeJones.com