Motorcycle Accidents in Morehead City NC: A Comprehensive Legal Guide
Introduction to Motorcycle Accidents in Morehead City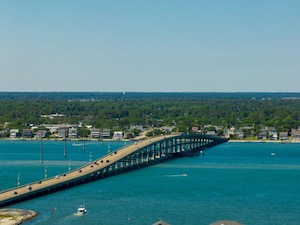 Morehead City, North Carolina, with its coastal charm, is not immune to the perils of motorcycle accidents.
These types of wrecks can be devastating, and victims need experienced legal representation to navigate the complex legal landscape.
Whether dealing with insurance companies, medical bills, or holding negligent drivers accountable, having a knowledgeable motorcycle accident lawyer on your side can make all the difference in pursuing the compensation you deserve.
In a place where both residents and tourists alike enjoy the open road, the importance of motorcycle safety and the rights of those injured cannot be overstated.
Understanding Motorcycle Accidents: Causes and Effects
From speeding and dangerous lane changes to failure to yield and drunk driving, motorcycle accidents can occur for various reasons.
Some of the more common causes of motorcycle accidents include:
Distracted Driving: Other motorists texting, talking on the phone, or engaging with in-car technology can lead to a lack of attention to the road, thereby causing accidents with motorcyclists.
Failure to Yield Right-of-Way: Many accidents occur when other drivers do not give the right-of-way to motorcyclists at intersections, leading to collisions.
Lane Changing Without Signaling: Other motorists often change lanes without proper signaling or checking their blind spots, where a motorcyclist might be riding, causing an accident.
Driving Under the Influence (Drunk Driving): Impaired driving due to alcohol, drugs, or medication affects a driver's ability to operate their vehicle safely, which can result in accidents with motorcyclists.
Tailgating: Following a motorcycle too closely doesn't give the driver enough time to react if the motorcyclist has to stop suddenly, often leading to rear-end collisions.
Poor Road Conditions: While not directly the fault of other drivers, accidents can happen when motorists fail to adapt their driving behavior to road conditions like wet or icy surfaces, potholes, or debris. Motorcyclists are more vulnerable to these conditions, and accidents can occur if other drivers are not cautious.
Failure to Recognize Motorcyclist's Right to Road: Some drivers don't recognize or respect that motorcyclists have the same rights to the road as other vehicles. This lack of understanding can lead to aggressive driving behaviors that result in accidents.
Speeding: Driving over the speed limit reduces a motorist's ability to steer safely around curves, objects in the roadway, or to stop quickly, all of which can contribute to collisions with motorcyclists.
Making Left Turns in Front of Motorcyclists: One of the most common causes of motorcycle accidents is when a car turns left in front of a motorcycle. Misjudging the speed and distance of the approaching motorcycle leads to this dangerous situation.
Inexperience with Sharing the Road with Motorcycles: Lack of understanding and experience in sharing the road with motorcyclists can result in dangerous situations. Education and awareness are key to reducing these types of accidents.
These mishaps can result in severe physical injuries, emotional trauma, and financial burdens. Our firm is committed to analyzing the unique factors in each case, advocating for your best interests.
Facing Stereotypes and Biases Against Motorcyclists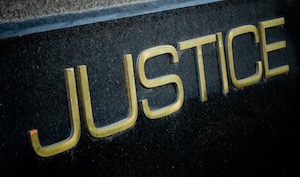 Motorcyclists often face unfair stereotypes, such as being labeled as reckless or aggressive riders.
These biases can permeate the legal process, affecting the perceptions of juries, judges, and insurance adjusters.
At the Dodge Jones Injury Law Firm, we actively work to dismantle these stereotypes by presenting evidence of our clients' responsible conduct and the actual circumstances of the accident.
We focus on humanizing our clients, helping to ensure they are not unfairly judged based on preconceived notions.
Dealing with Motorcycle Injuries
Motorcycle injuries often include Traumatic Brain Injuries, fractures, broken bones, and psychological trauma.
These injuries can lead to long-term disabilities and require extensive medical treatment.
Our firm works closely with medical professionals to accurately document the extent of injuries and anticipated future needs, aiming to secure compensation that genuinely reflects our clients' losses/damages.
How are Damages Calculated?
Damages in a motorcycle accident case can include medical expenses, lost wages, pain and suffering, and property damage.
Calculating these requires careful analysis of medical records, employment history, personal accounts of physical and emotional distress, and professional appraisals of property damage.
Our firm regularly works with experts who help analyze the damages associated with claims, advocating for the full and fair settlement you deserve.
How Much is My Accident Claim Worth?
The value of a motorcycle accident claim is determined by a multitude of factors including the severity of injuries, the impact of the wreck on your life, and more.
We conduct a thorough assessment, considering the unique facets of each case to provide a realistic evaluation of potential compensation.
How Long is the Statute of Limitations?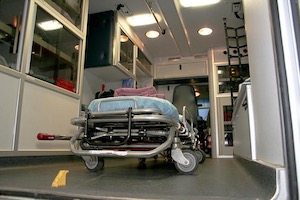 In North Carolina, the statute of limitations is three years from the accident date for personal injury claims, including those related to motorcycle accidents.
This time frame is critical, and missing this deadline can have serious legal consequences, such as losing the right to pursue compensation altogether.
Our firm assists in managing legal timelines, helping ensure necessary actions are taken promptly.
In cases of wrongful death, where a motorcycle accident has led to the loss of life, the family of the deceased may have the right to pursue a wrongful death claim.
In North Carolina, this must be filed within two years of the date of death and can include compensation for medical expenses, funeral costs, loss of the deceased's income, pain and suffering, and more.
Navigating these laws can be complex, but with our experienced legal team on your side, you can focus on healing while we handle the legal intricacies.
Should I Give a Statement to an Insurance Adjuster?
It's advisable to consult with a lawyer before speaking with any insurance adjuster. Insurers often seek statements that might be used to minimize their responsibility.
Our experienced attorneys guide clients in interactions with insurance representatives, helping to safeguard your legal rights and best interests.
What Does Attorney-Client Privilege Mean?
Attorney-client privilege is a fundamental legal principle that ensures that conversations between a lawyer and client remain confidential. This enables honest and open communication, which is crucial to building a strong case. We uphold this privilege with integrity.
Why is It Important to Immediately Hire a Lawyer?
Engaging a lawyer soon after a motorcycle accident helps preserve vital evidence, ensure proper medical documentation, and initiate negotiations with insurers. Prompt legal action can be instrumental in building a robust case that stands up to scrutiny.
Wrongful Death Claims and Contributory Negligence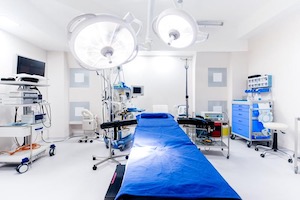 In cases of tragic fatalities, our firm provides sensitive support through the complex process of wrongful death claims.
In North Carolina, contributory negligence can be a challenging hurdle.
We develop strategies to counter such defenses, focusing on the evidence that substantiates our client's position.
Your Advocates at the Dodge Jones Injury Law Firm
Motorcycle accidents present unique legal challenges that deserve the attention of an experienced, compassionate legal advocate.
From understanding biases to dealing with complex insurance issues, the Dodge Jones Injury Law Firm is committed to helping We're here to help you seek justice and compensation tailored to your unique situation.
Overcoming Stereotypes and Biases Against Motorcyclists
Motorcyclists are often misjudged or stereotyped, leading to biases that can affect legal battles:
Perception of Recklessness: Some people perceive motorcyclists as risk-takers or reckless, a stereotype our attorneys strive to debunk.
Blaming the Victim: The victim may be unfairly blamed for the accident due to these stereotypes.
Legal Strategies: Our lawyers use evidence, testimonials, and legal strategies to overcome these biases, with the goal of full and fair compensation.
Motorcycle Injuries: The Harsh Reality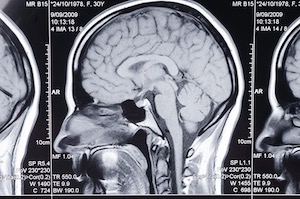 Injuries sustained in motorcycle accidents can be devastating:
Traumatic Brain Injuries: Helmets may not fully protect against TBIs.
Broken Bones and Fractures: Motorcyclists are prone to severe physical trauma.
Psychological Trauma: The mental scars can be as debilitating as physical injuries.
Insurance Claims: Navigating the Complex Landscape
Dealing with insurance after a motorcycle accident is complex:
Challenges with Adjusters: Insurance adjusters may prioritize profits over your well-being.
Unjust Practices: We have the experience to fight against unjust practices such as asserting Contributory Negligence as a defense when that is inconsistent with the fact pattern and/or the NC Accident Laws
Experienced Motorcycle Accident Lawyers: Why They Matter
Our lawyers understand the intricacies of motorcycle accidents:
Personal Attention: We're passionate about justice and protecting the rights of cyclists.
Skilled Negotiation: We negotiate aggressively with insurance companies, striving for full and fair compensation for damages
Court Representation: We're experienced litigators. We have substantial courtroom experience advocating for clients. If necessary, we're prepared to go to court to fight for the compensation you deserve.
FAQ: Answers to Crucial Questions
How are Damages Calculated?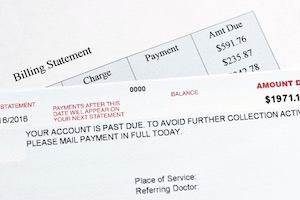 Damages include medical bills, lost wages, future medical expenses, pain, and suffering. They are calculated based on evidence, expert opinions, and the unique aspects of your legal matter.
How Much Is My Claim Worth?
Claim value varies by case, depending on factors such as injury severity, liability, and insurance policy limits.
How Long Is the Statute of Limitations?
In North Carolina, the statute of limitations for personal injury claims is typically three years from the accident date.
Should I Give a Statement to an Insurance Adjuster?
It's advisable to consult with an attorney before speaking to an insurance adjuster, as statements can be used against you.
What Does Attorney-Client Privilege Mean?
Communications between you and your attorney are confidential and protected by law.
Why Is It Important to Immediately Hire a Lawyer?
Immediately retaining legal representation can help preserve evidence, protect your rights, and start the claim process promptly.
The Dodge Jones Injury Law Firm: Morehead City's Dedicated Legal Advocates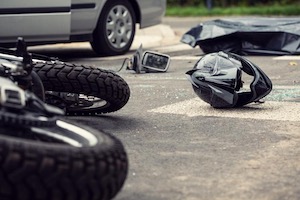 Attorney Kevin Jones grew up in Morehead City. His commitment to people who have been hurt due to no negligence of their own is unwavering.
With the unique challenges of motorcycle accidents, we offer the compassion, experience, and determination needed to guide you through this trying time.
We're ready to help you seek justice and compensation, so don't hesitate to contact us.
By choosing the Dodge Jones Injury Law Firm, you gain steadfast advocates who understand the unique challenges of motorcycle accidents in Morehead City.
We are here for you.
Helpful Information About Accident Claims