Wrongful death cases can arise from a variety of causes, such as car accidents, truck accidents, workplace fatalities, and other types of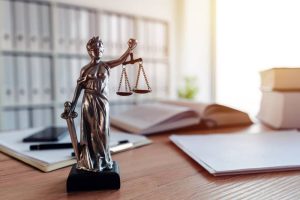 negligence.
If you or someone you know has been affected by a wrongful death of a loved one, know that the Dodge Jones Injury Law Firm is available to provide experienced legal insight and support.
Our team is here to help ensure justice is served and that victims are fully and fairly compensated for their losses.
We very much understand no amount of money is ever going to make up for the loss of a loved one.
We believe it imperative to help families seek accountability, doing so with compassion, empathy, and professionalism.
The untimely passing of a family member is a devastating experience for everyone involved.  We like to help families through every step of the legal process – Kevin Jones, Wrongful Death Lawyer
In this blog post, we will discuss wrongful death in North Carolina, what causes wrongful death cases, and how the Dodge Jones Injury Law Firm can help you if you have been affected by one.
What is Wrongful Death?
Wrongful death is a legal term used to describe a death that occurs due to the negligence or intentional act of another person.
A wrongful death claim in North Carolina is a legal action brought by the surviving family members or beneficiaries of a deceased person who died as a result of another's negligence or wrongful act.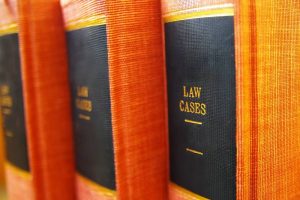 The family of the deceased may be able to file a civil lawsuit against the person (or persons) responsible for their loved one's passing.
Lawsuits may be necessary in order to seek full and fair compensation for medical bills, funeral costs, and other losses caused by the victim's passing.
It makes sense to retain legal representation with substantial courtroom experience and the requisite litigation skills necessary for a favorable outcome.
Families who choose to pursue these claims in North Carolina must do so within two years of their loved one's death in order for them to be valid.
Causes of Wrongful Death Cases
There are numerous causes of wrongful death cases across North Carolina, including thinks like:
Slip and Fall incidents
Negligent Security Measures
Intentional harm/assaults
Gross Negligence
Each case has its own unique set of factors that must be considered when filing a claim in court.
The attorneys at Dodge Jones Injury Law Firm are experienced and knowledgeable about each type of wrongful death case and will work diligently on your behalf as part of our legal representation.
Rights of Survivors After a Wrongful Death in NC
Under North Carolina law, immediate family members (spouse or children) may pursue claims on behalf of their deceased relative if they were financially dependent upon them at the time of their passing.
If there are no immediate family members, then a legal heir may file a claim for damages.
What kind of Compensation is Available for Wrongful Death Claims in North Carolina?
Compensation for wrongful death claims in North Carolina may include economic awards such as funeral and burial expenses, medical costs prior to the deceased's passing, lost wages/earnings, and pain and suffering.
NC Law on Damages – Wrongful Death Claims 
In addition, non-economic awards such as punitive damages (punishment due to malicious or reckless behavior) may also be available for certain types of claims.
Drunk driving cases are one of the more common types of legal matters that involve Punitive Damages. But there are other legal claims, such as those involving Gross Negligence or Intentional Conduct that may support Punitive Damages – Kevin Jones, Wrongful Death Lawyer
The amount of compensation a family may receive depends on the facts and circumstances of each specific case, so it is important to consult with an experienced wrongful death lawyer as soon as possible in order to pursue your case.
Justice Demands Accountability
In life, the loss of a loved one can come without warning.
If you have reason to believe wrongful death is involved, then it is crucial to get the legal help you need to understand your options for justice.
Justice demands the responsible party, the person who negligently caused the untimely death, be held to account.  
That's particularly true when a wrongful death claim involves allegations of gross negligence, drunk driving, and other criminal behavior that wrongfully harms others.
There is no excuse for Drunk Driving in North Carolina.  When someone passes away due to excessive drinking and driving, it wasn't an 'Accident' – Kevin Jones, Drunk Driving Accident Lawyer 
Holding the party responsible can be an important aspect of healing and getting through the grieving process.
While the State of North Carolina may criminally prosecute those who break the law, it's our job as Plaintiff's Lawyers to apply the full force of the law in civil court to effectuate justice.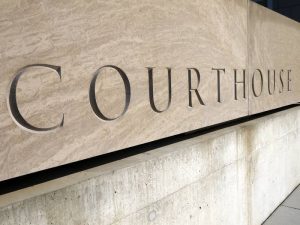 Part of that involves seeking Punitive Damages in addition to other compensatory damages.
At Dodge Jones Injury Law Firm in North Carolina, our wrongful death lawyers can help.
We take on wrongful death cases to help ensure families are not left alone to pick up the pieces – whether that means by filing a wrongful death lawsuit on behalf of victims or reaching an appropriate settlement with the liable party's insurance provider.
Accountability and justice are fundamental components of our legal system, and the Dodge Jones Injury Law Firm is ready to provide you with experienced representation to help make that happen.
Contact us today for a free consultation.
We look forward to hearing from you.
What are Punitive Damages?
Punitive damages are an award of money that may be recovered in civil cases where the defendant is found to have acted with malice, fraud, or gross negligence.
Why Do Insurance Companies Deny Claims?
In wrongful death cases, punitive damages are meant to punish wrongdoers and deter others from engaging in similar behavior.
Punitive damages can substantially increase the amount of compensation an injured person or their surviving family can receive.
Drunk Driving – Punitive Damages
Drunk driving cases are one of the more common types of legal matters that involve Punitive Damages.
Other legal matters, including those involving claims of Intentional Conduct, Gross Negligence, and Criminal Acts may also allow for Punitive Damages in North Carolina in certain circumstances.
Dodge Jones Injury Law Firm – Wrongful Death Cases in North Carolina
The lawyers at the Dodge Jones Injury Law Firm understand how difficult it is for families who have experienced such an immense loss due to someone else's negligence or intentional act.
We are here to provide support and guidance as well as information about all available options so that you can make informed decisions moving forward while also fighting for justice on behalf of your loved one's memory.
Our firm offers assistance with filing claims in court as as part of Workers' Compensation Claims with the North Carolina Industrial Commission.
I've been helping victims of negligence in North Carolina for more than thirty years. We're dedicated to providing compassionate, sound legal advice – Kevin Jones, Injury Lawyer
When facing a wrongful death case, it is important that those affected receive proper support throughout every step of the process – from explaining their rights under North Carolina law to filing a lawsuit, demanding full and fair compensation for medical bills, funeral costs, and other losses caused by their loved one's passing.
If you or someone you know has been affected by a wrongful death, please don't hesitate – please call us today.
We're here for you every step of the way!