Motorcycle Accidents in New Bern: A Legal Perspective
The Hazards and Complexities of Motorcycle Accidents in New Bern, North Carolina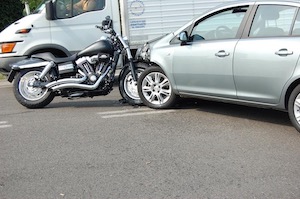 New Bern, a charming town in eastern North Carolina, sees its fair share of motorcycle accidents, leaving riders and their families grappling with the aftermath.
At the Dodge Jones Injury Law Firm, our motorcycle accident lawyers help victims navigate through these challenging times, seeking justice and full and fair compensation.
Common Causes: Understanding the Other Driver's Mistakes
Motorcycle accidents often stem from other drivers' carelessness or outright negligence.
From cutting off motorcycles to failing to recognize their presence on the road, these mistakes can lead to catastrophic consequences.
Unsafe Lane Changes: Motorists often overlook motorcycles, leading to dangerous collisions.
Failure to Yield: Many accidents occur when drivers fail to yield the right-of-way to motorcycles.
Distracted Driving: The rise in smartphone usage has led to an increase in accidents caused by distracted driving.
Drunk Driving: Everyone knows the dangers of Drunk Driving and the tremendous heartache it causes. That's one reason Drunk Driving Accidents may be subject to Punitive Damages.
Overcoming Stereotypes and Biases Against Motorcyclists
The legal battle following a motorcycle accident is often complicated by deeply ingrained biases against motorcyclists.
The motorcycle accident attorneys at Dodge Jones Injury Law Firm work diligently to dismantle these stereotypes, making sure our clients are seen for who they truly are, not how society may perceive them.
Motorcycle Injuries: The Harsh Reality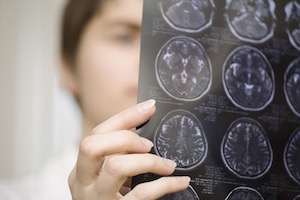 Injuries sustained in motorcycle accidents are often more severe and life-altering. They may include:
Traumatic Brain Injuries (TBIs): Even with a helmet, the risk of a TBI is significant.
Broken Bones and Fractures: The lack of protection can lead to extensive damage to limbs and other body parts.
Psychological Trauma: The emotional impact can be as devastating as the physical injuries.
Insurance Claims: Navigating a Complex Landscape
Dealing with insurance companies in a motorcycle accident claim can be frustrating and overwhelming.
The Dodge Jones Injury Law Firm has the experience needed to fight against unjust practices and seek the compensation you deserve.
When You Need an Experienced Motorcycle Accident Lawyer
If you've been injured in a wreck, it's important to have an advocate on your side.
The last thing you need to worry about when you're laid up in the hospital is making an insurance claim and dealing with the insurance company.
Make no mistake. Insurance adjusters are not your friends.
They are not looking out for you and your best interests.
They're not concerned with making sure you secure fair compensation for your medical bills, treatment costs, lost wages, future medical bills, and future lost wages.
Insurance adjusters represent the big insurance companies in accident cases. When people injured in wrecks seek compensation, they protect their bottom line.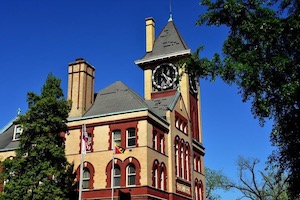 At the Dodge Jones Injury Law Firm, our motorcycle accident lawyers are passionate about fighting for justice and protecting the rights of motorcycle riders in New Bern.
We help people with serious injuries who have been injured in motorcycle wrecks get the compensation they need and deserve.
Our lawyers are committed to helping cyclists obtain fair treatment. We want insurance companies to comply with statutes designed to protect people injured in motorcycle accidents.
We fight hard for our clients, wanting to take the burden off your shoulders so you can focus on recovery.
Wrongful Death Claims: A Heartbreaking Process
If a loved one has tragically lost their life in a motorcycle accident, our firm can help guide you through the legal process, seeking to provide some measure of justice for your loss.
Wrongful Death in North Carolina – What You Need to Know
Contributory Negligence in North Carolina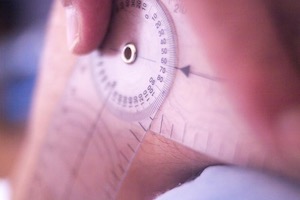 North Carolina has a strict contributory negligence law.
If a victim is found even slightly at fault, they may be barred from recovering any damages.
Fortunately, the party who claims "contrib" as a defense carries the Burden of Proof.
Our firm understands this legal challenge and develops strategies to advocate for our client's rights.
The Dodge Jones Injury Law Firm: Your Legal Advocates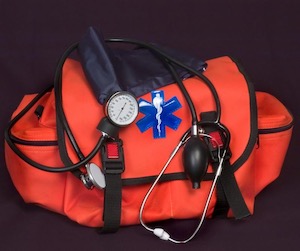 Motorcycle accidents can be legally complex and emotionally draining. The Dodge Jones Injury Law Firm has the compassion, experience, and determination needed to guide you through this difficult time.
If you or a loved one have been involved in a motorcycle accident in New Bern, don't hesitate to contact us.
Time is of the essence, and our dedicated team is ready to help you seek the justice and compensation you deserve.
By retaining our services, you gain a steadfast advocate who understands the unique challenges of motorcycle accidents in New Bern.
Our commitment to our clients is unwavering, and we look forward to the opportunity to serve you.
Helpful Information About Accidents and Insurance Claims